Setting Site Water Targets Informed by Catchment Context: A Guide for Companies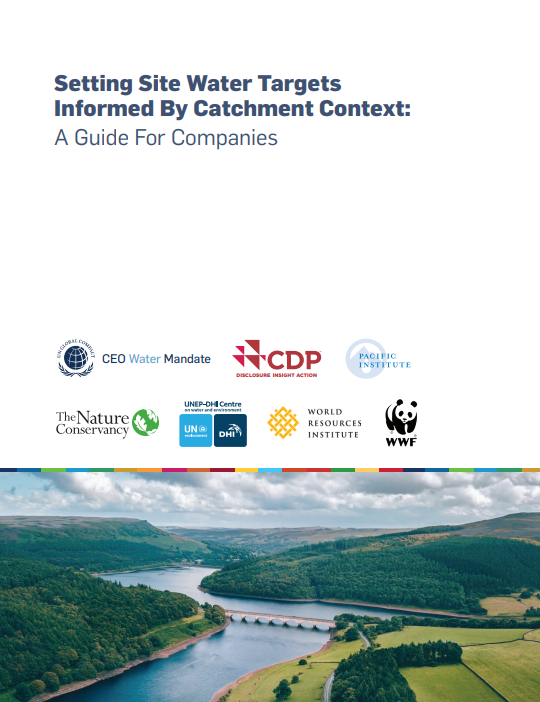 Setting Site Water Targets Informed by Catchment Context: A Guide for Companies
Overview
The world's water resources are under growing pressure from rising water consumption, pollution, weak governance, and climate change, exposing businesses to increased water-related risks caused not only by their own water use and discharge, but also by the catchment context in which they operate.  
This guide outlines how companies can set site water targets that maximize impact and improve water security by simultaneously addressing shared catchment challenges and aligning corporate water strategies with societal goals, including the United Nations Sustainable Development Goals. By accounting for catchment conditions, companies' water targets can drive informed actions at the local level, address shared water challenges, and catalyze collective action. This helps companies act as leaders and sites become more resilient and adapt to water challenges.
The guide was developed by the United Nations Global Compact CEO Water Mandate, for which the Pacific Institute is co-secretariat, along with CDP, The Nature Conservancy, UNEP-DHI Centre for Water and Environment, the World Resources Institute, and WWF.
In this Series