396 Resources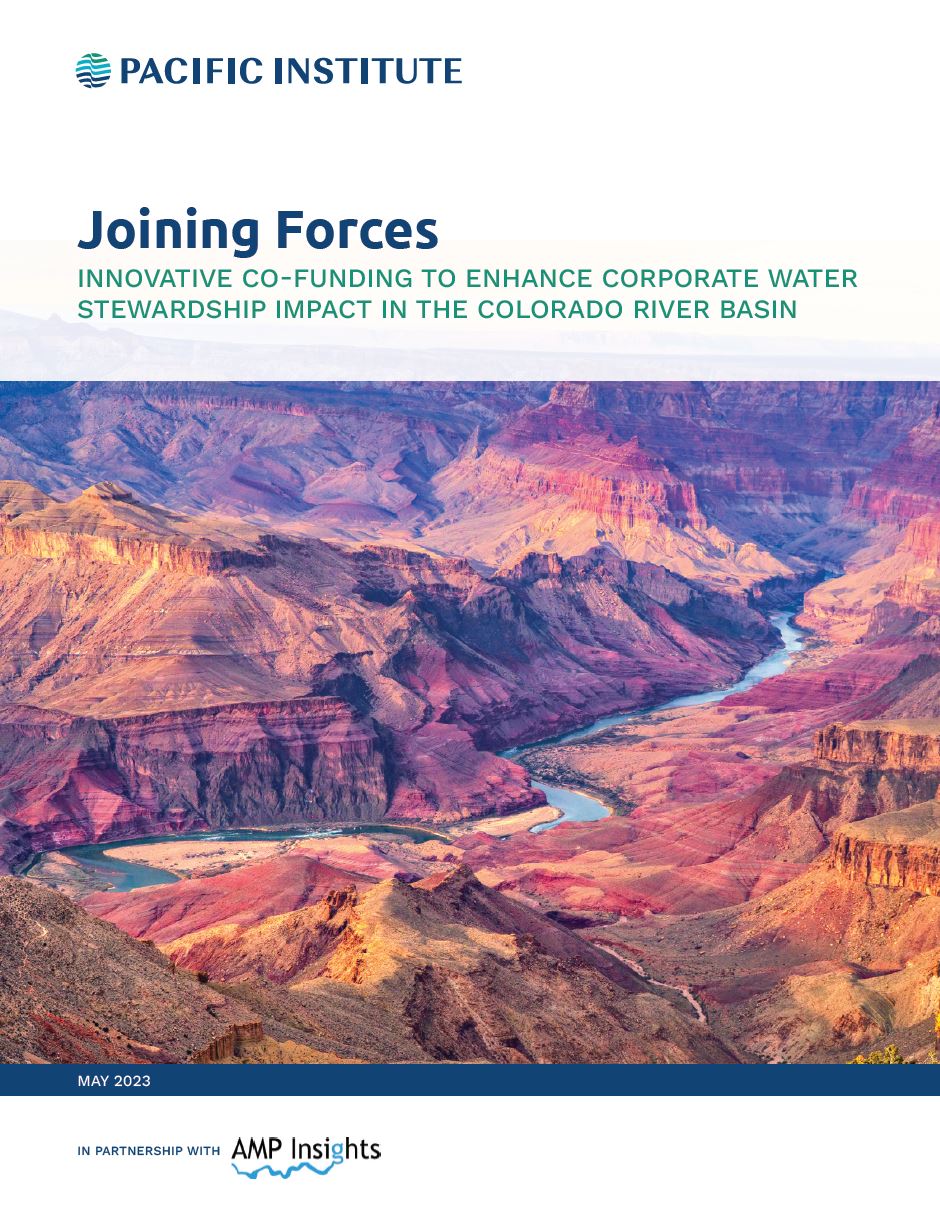 May 16, 2023 |
publication

The Colorado River Basin faces critical water supply limitations, threatening the economic, social, and ecological stability of the region. This report explores how leveraging corporate water stewardship spending with existing and emerging funding streams, referred to as co-funding, can increase positive water impact in the Colorado River Basin and beyond.
---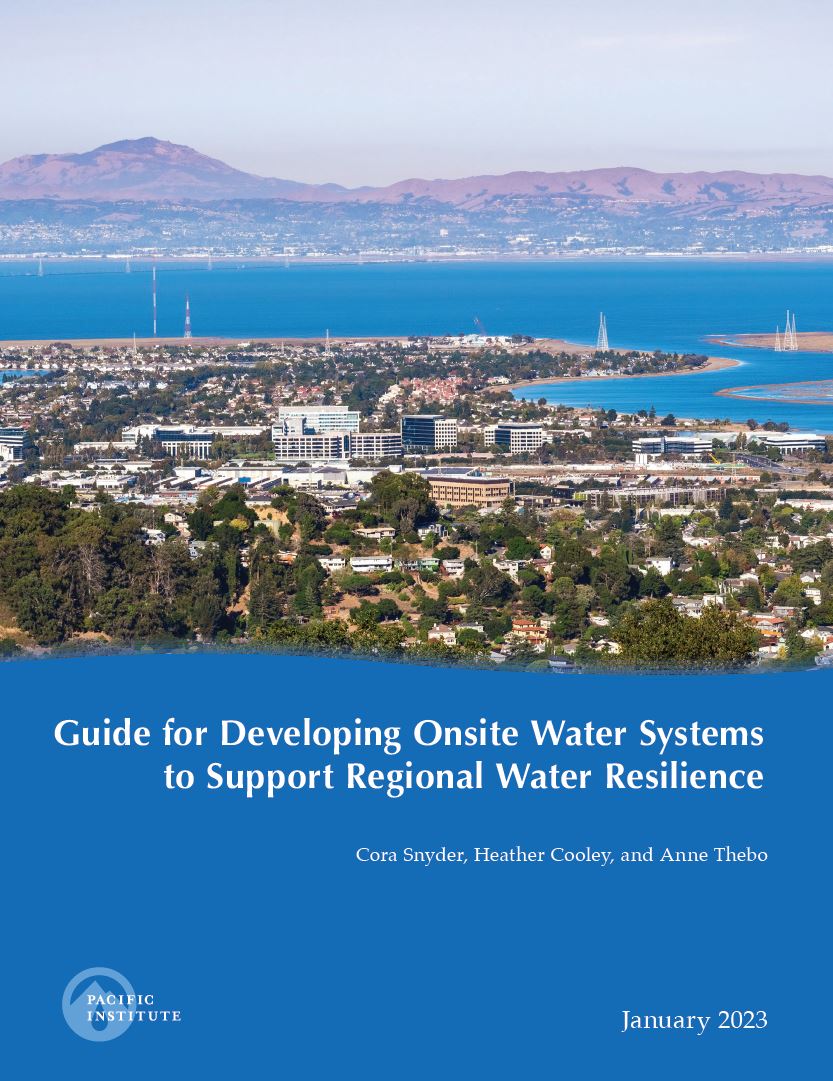 January 26, 2023 |
publication

Onsite water systems have the potential to provide multiple benefits for a site, water and wastewater
systems, ecosystems, and communities.
---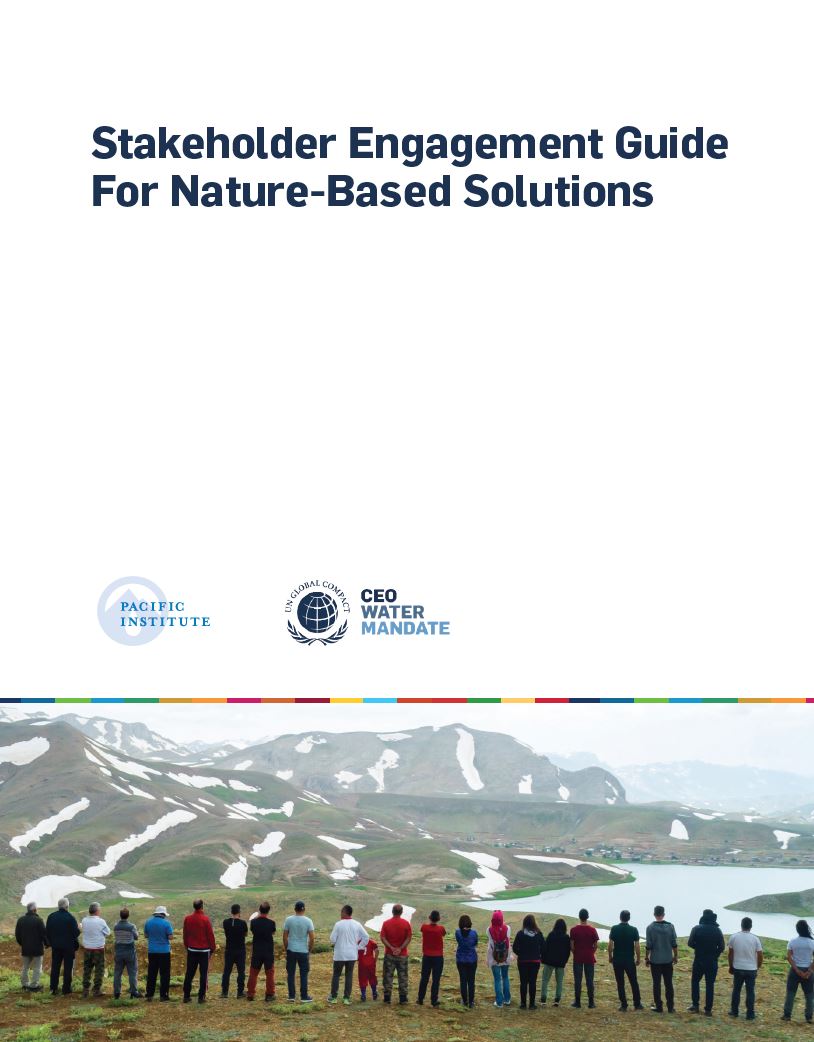 November 17, 2022 |
publication

Effective stakeholder engagement is paramount to the long-term success of any nature-based solutions (NBS) project. Drawing from a range of expert sources, this guide offers accessible and clear guidelines for broad stakeholder engagement, highlighting the diverse global contexts of NBS and identifying key principles and practical steps for incorporating stakeholders into projects.
---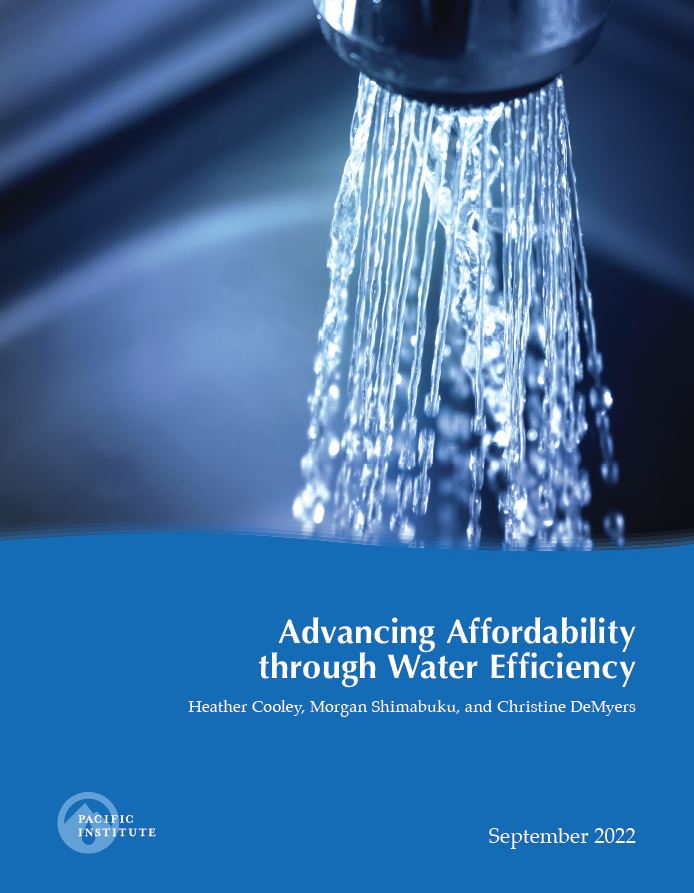 September 8, 2022 |
publication

This paper examines the relationship between water conservation and efficiency and affordability. Specifically, it examines the near-term effect of water conservation and efficiency on utility bills, i.e., water, wastewater, and energy bills, for conserving households and the longer term effect on water and wastewater costs for the larger community.
---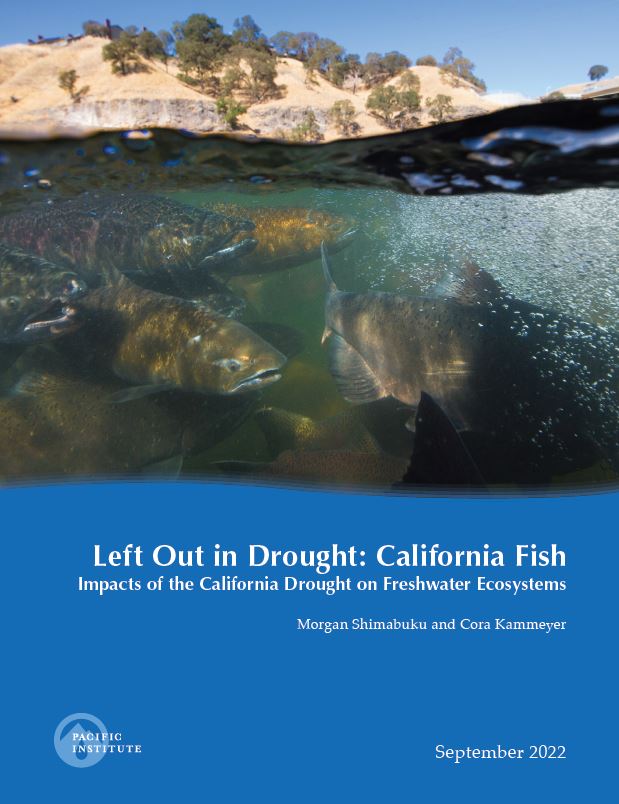 September 7, 2022 |
publication

More than 97% of California is now experiencing severe drought. While California is known for extreme hydrologic variability, climate change has increased the severity and frequency of droughts significantly intensifying the crisis many fish species face.
---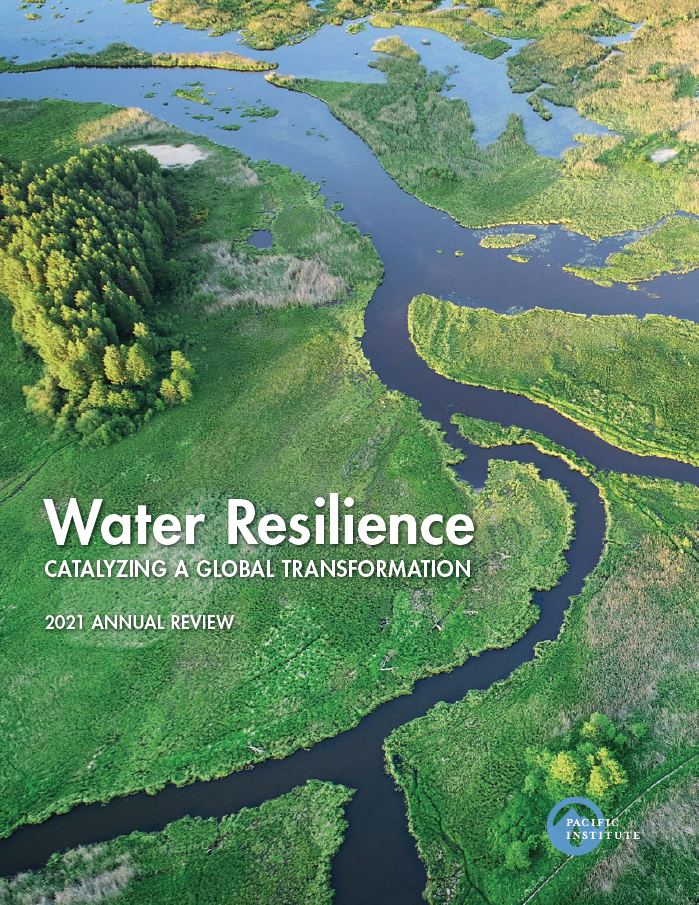 June 16, 2022 |
publication

During 2021, the debilitating impacts of the global water crisis, exacerbated by climate change, made bold headlines—with risks to people, nature, and economies. For the Pacific Institute, 2021 was one of the boldest years yet to provide solutions to the world's most pressing water challenges.
---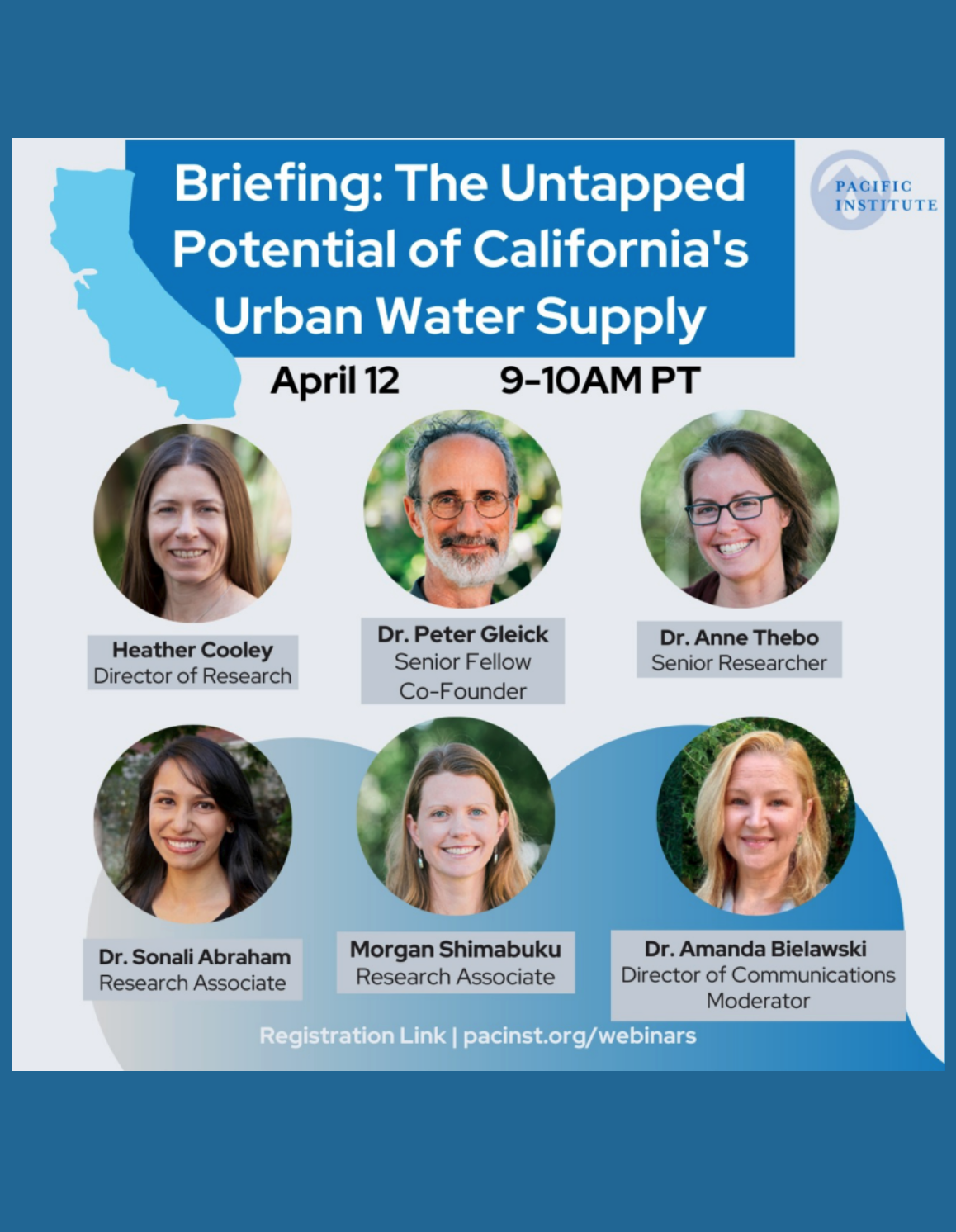 April 18, 2022 |
publication

In this presentation, Pacific Institute experts provided a deep dive into the untapped potential of California's alternative water supplies: urban water efficiency, water reuse, and stormwater capture...
---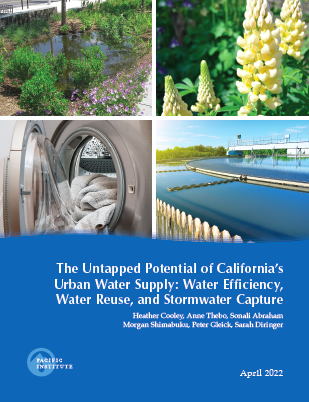 April 12, 2022 |
publication

Persistent challenges and severe drought have shone a spotlight on the vulnerability of California's water systems. They also offer an opportunity to rethink the state's water supplies and strategies for the 21st century and beyond. 
---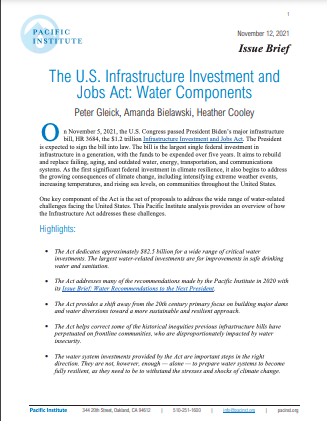 November 13, 2021 |
publication

On November 5, 2021, the U.S. Congress passed President Biden's major infrastructure bill, HR 3684, the $1.2 trillion Infrastructure Investment and Jobs Act. The President is expected to sign the bill into law.
---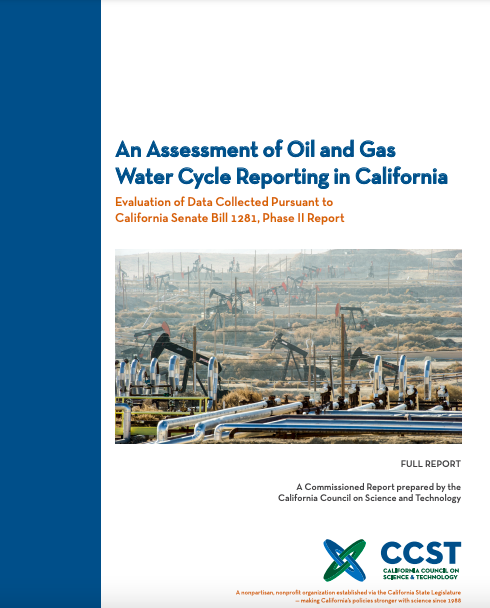 November 12, 2021 |
publication

In the context of severe drought in California, Senate Bill 1281 (2014, Pavley) expanded reporting requirements for the state's oil and gas industry regarding produced water — the water extracted from oil and gas production. The intention of the bill is to ensure the ability to assess impacts on California's water resources, public health, and the environment.
---
Page 1 of 40