The Pacific Institute is a go-to resource for water-related information and analysis. Through interviews and presentations around the world, we help shape critical debates on water use and management.
102 Resources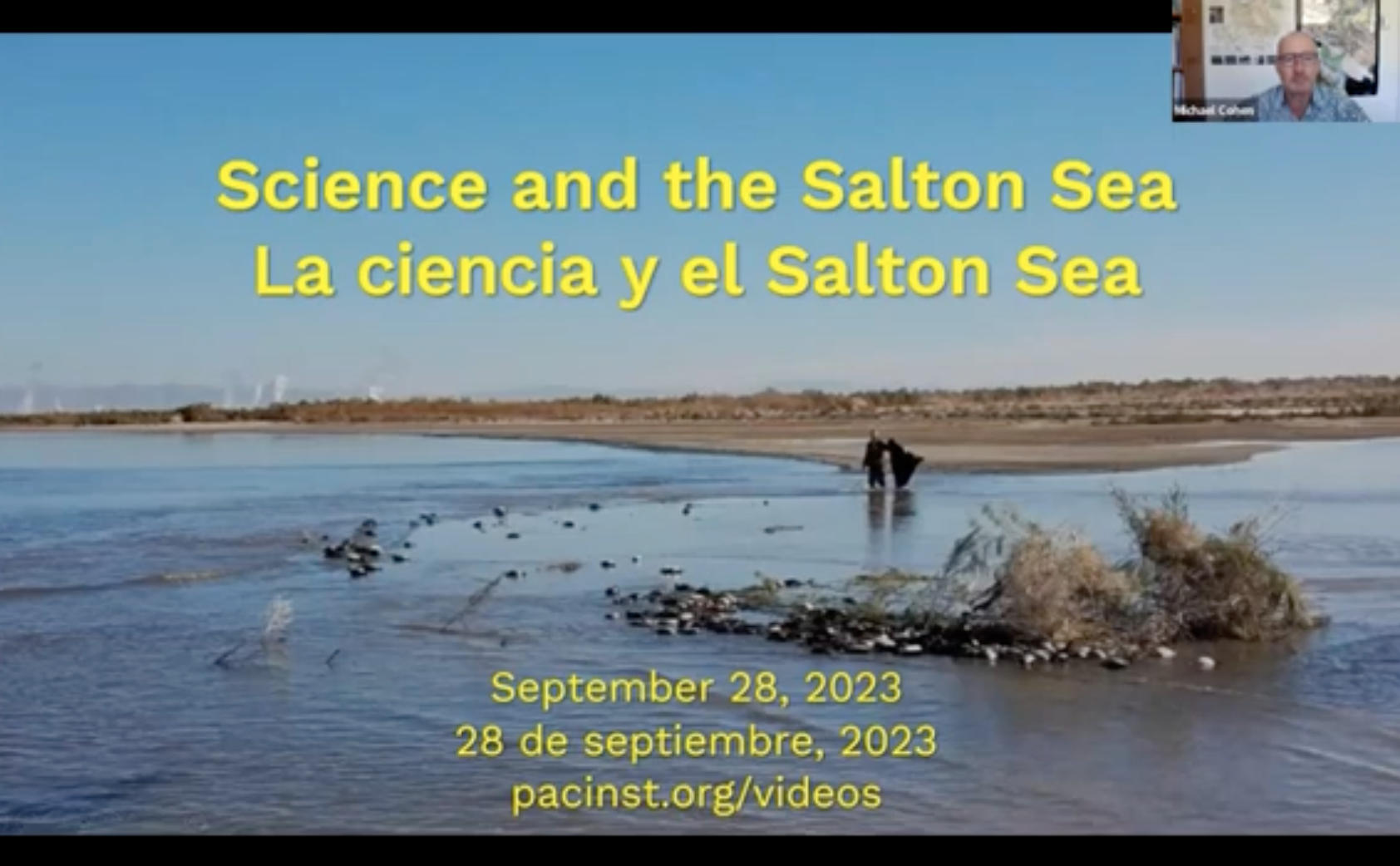 October 4, 2023 |
video

El Estado de California está trabajando para mejorar las condiciones alrededor del Salton Sea, con el objetivo de construir 30,000 acres de proyectos para suprimir el polvo del lecho expuesto del lago y crear un hábitat para peces y aves y desarrollar un plan a largo plazo para el lago. Este seminario web explorará el papel de la ciencia en los esfuerzos de planificación y gestión de la restauración del Salton Sea del estado, respondiendo preguntas sobre cómo la ciencia informa el Programa de Gestión del Salton Sea y cómo se aplica la ciencia para construir y gestionar proyectos de restauración mientras se cumplen los hitos regulatorios. El seminario web incluirá una presentación de Utah sobre cómo la ciencia está informando los esfuerzos de manejo de la vida silvestre en el Great Salt Lake y lo que California podría aprender de su experiencia.
---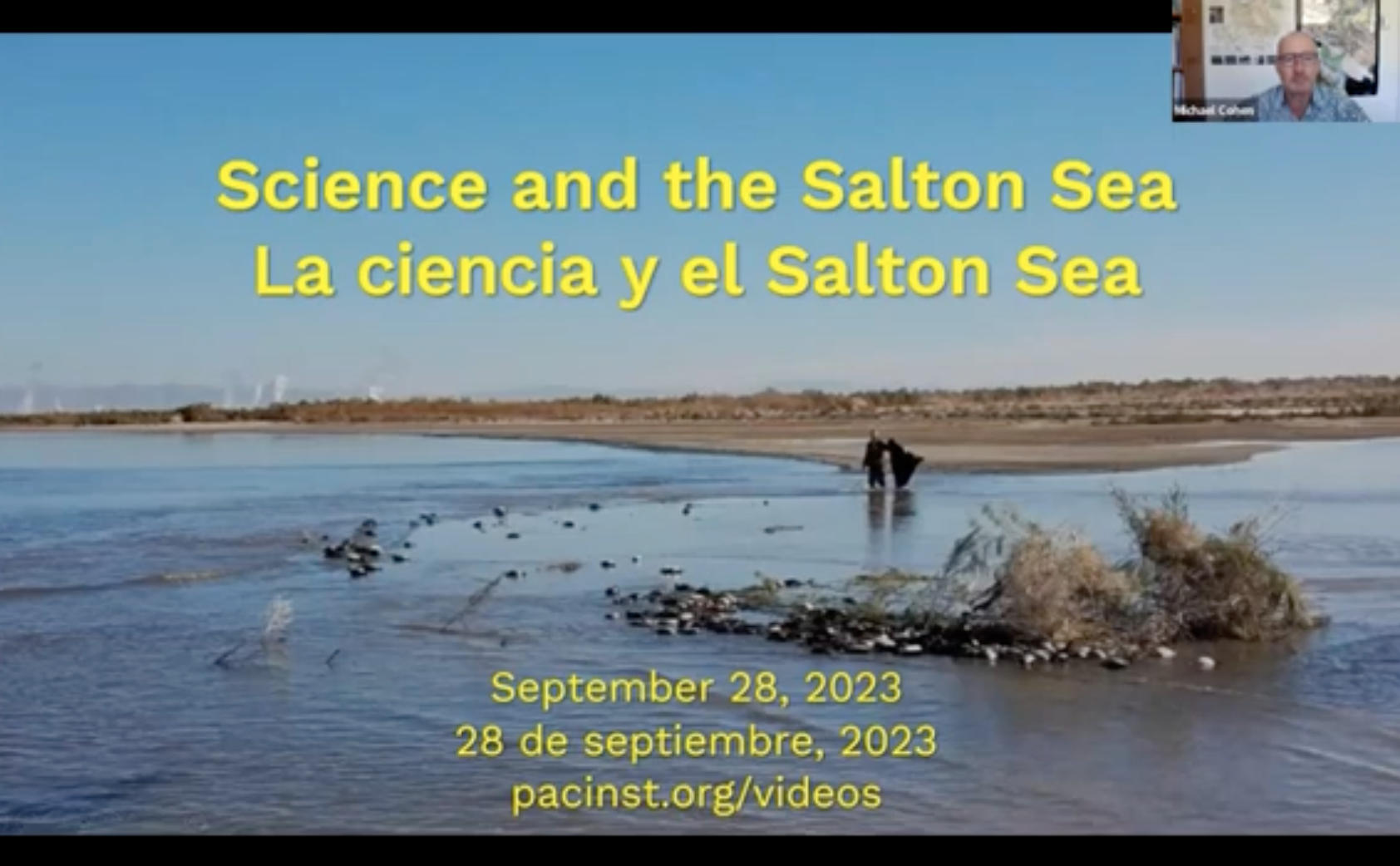 October 4, 2023 |
video

The State of California is working to improve conditions around the Salton Sea, with the goal of constructing 30,000 acres of projects to suppress dust from exposed lakebed and create habitat for fish and birds and developing a long-term plan for the Sea. This webinar will explore the role of science in the state's Salton Sea restoration planning and management efforts, answering questions of how science informs the Salton Sea Management Program and how science is applied to build and manage restoration projects while meeting regulatory milestones. The webinar will include a presentation from Utah on how science is informing wildlife management efforts at the Great Salt Lake and what California might learn from their experience.
---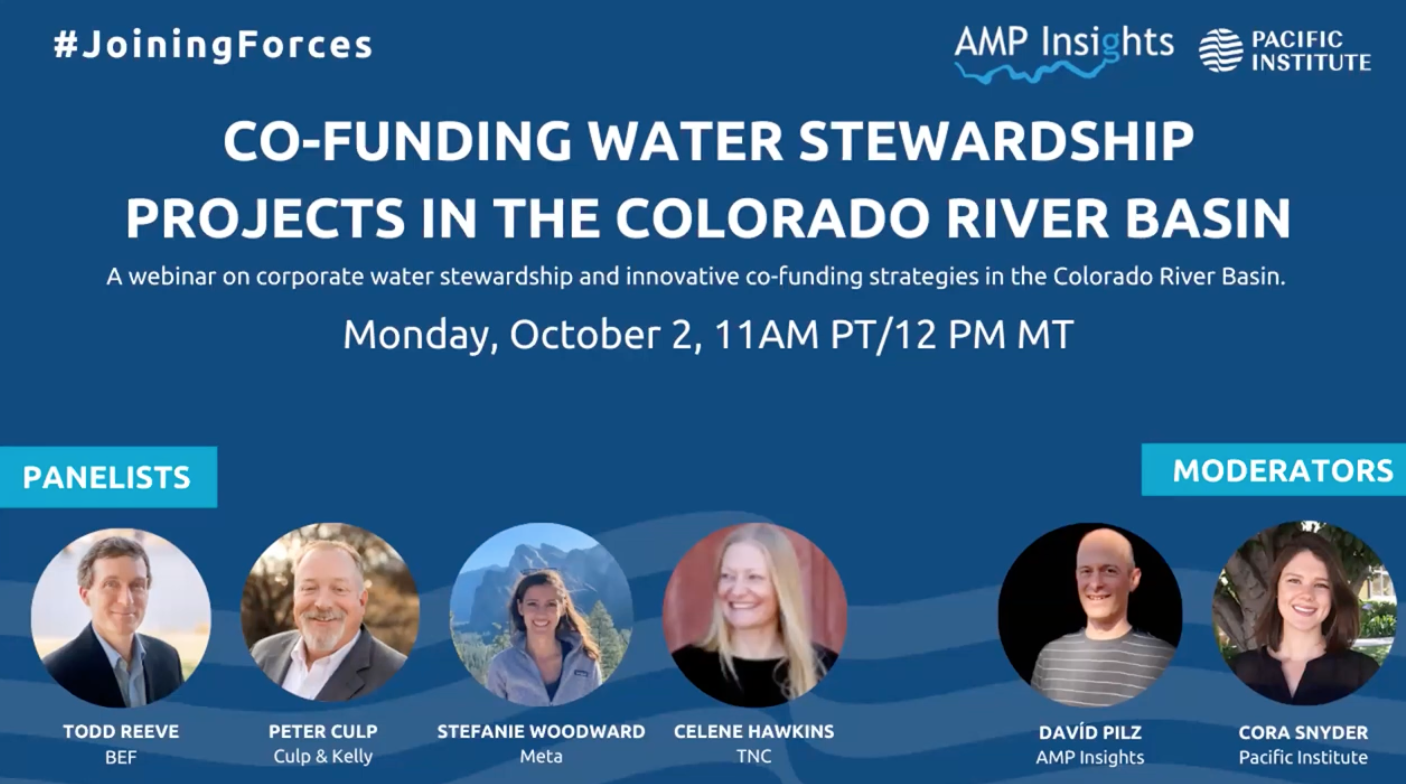 October 3, 2023 |
video

An insightful webinar on corporate water stewardship and innovative co-funding strategies in the Colorado River Basin. This webinar provided a comprehensive overview of a recent report highlighting the role corporations can play, through co-funding, in addressing the acute water supply limitations in the basin and this crisis. A distinguished panel of experts from corporations, NGOs, and project implementers discussed the opportunities and challenges around corporate investment in impactful water projects. Panelists shared valuable insights and practical ways to increase the effectiveness and scalability of corporate water stewardship efforts, and explore collaborative solutions for sustainable water management in one of the most critical river basins.
---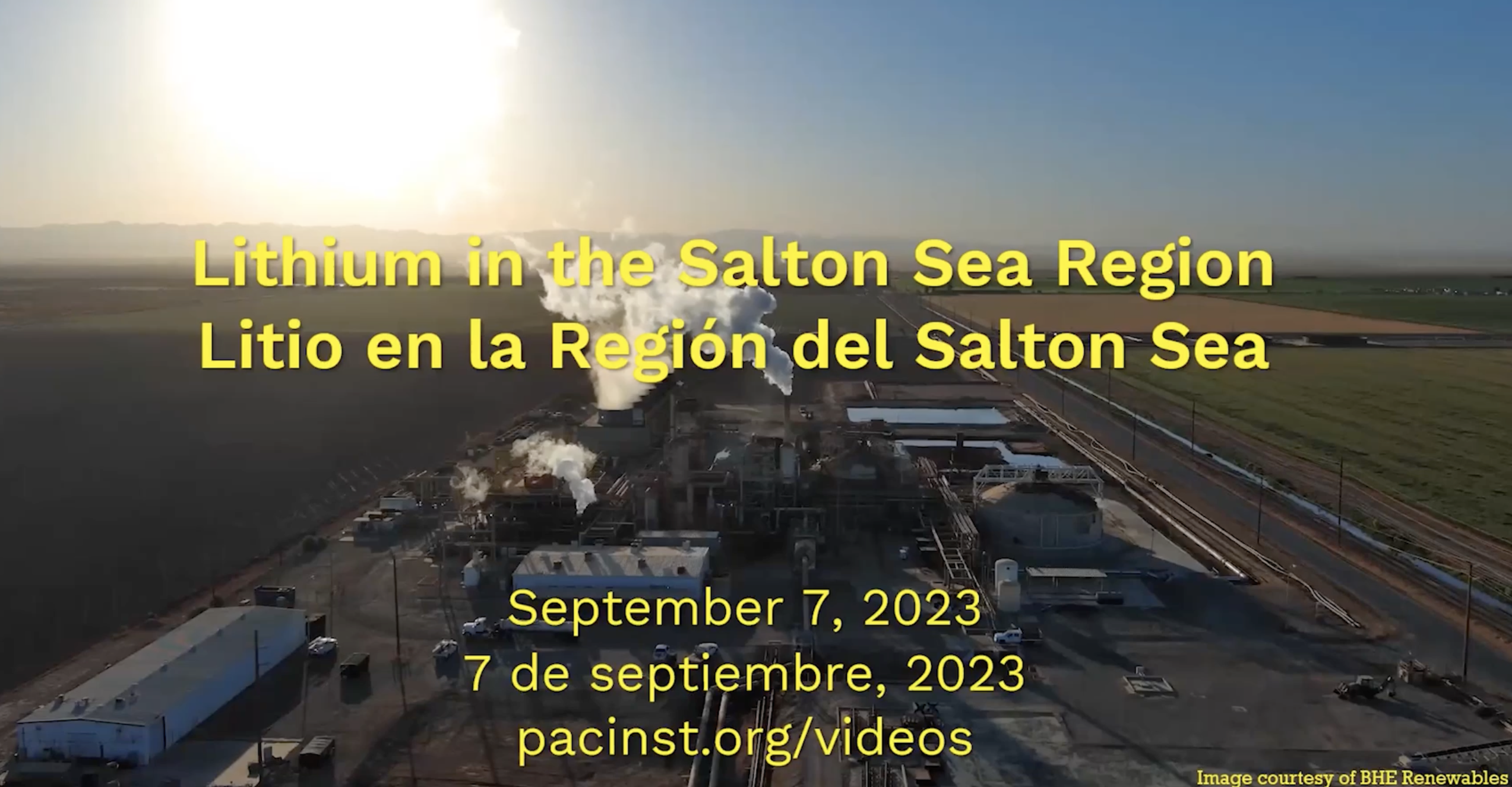 September 7, 2023 |
video

The opportunity to extract large quantities of lithium from brines deep beneath California's Salton Sea has attracted considerable attention, especially for its potential to help meet California's renewable energy targets and support economic development in the region, but also because of concerns about potential public health and environmental impacts.
---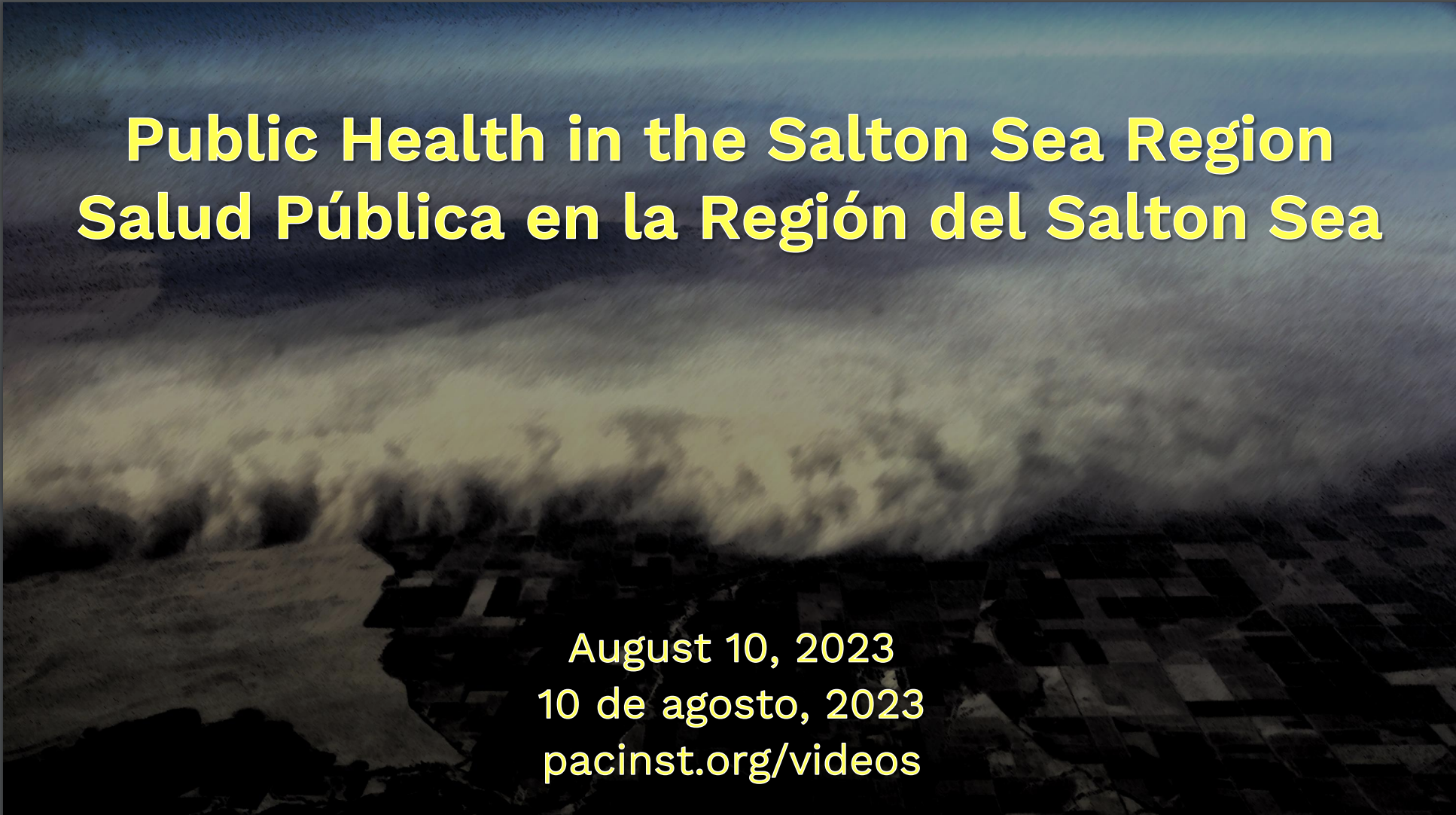 August 10, 2023 |
video

El Salton Sea de California, el lago más grande del estado, se está reduciendo como resultado de la disminución de las entradas. El lecho del lago expuesto emite polvo, lo que perjudica la salud de las personas que viven en el área y exacerba los desafíos de salud pública existentes de estas comunidades en riesgo.
---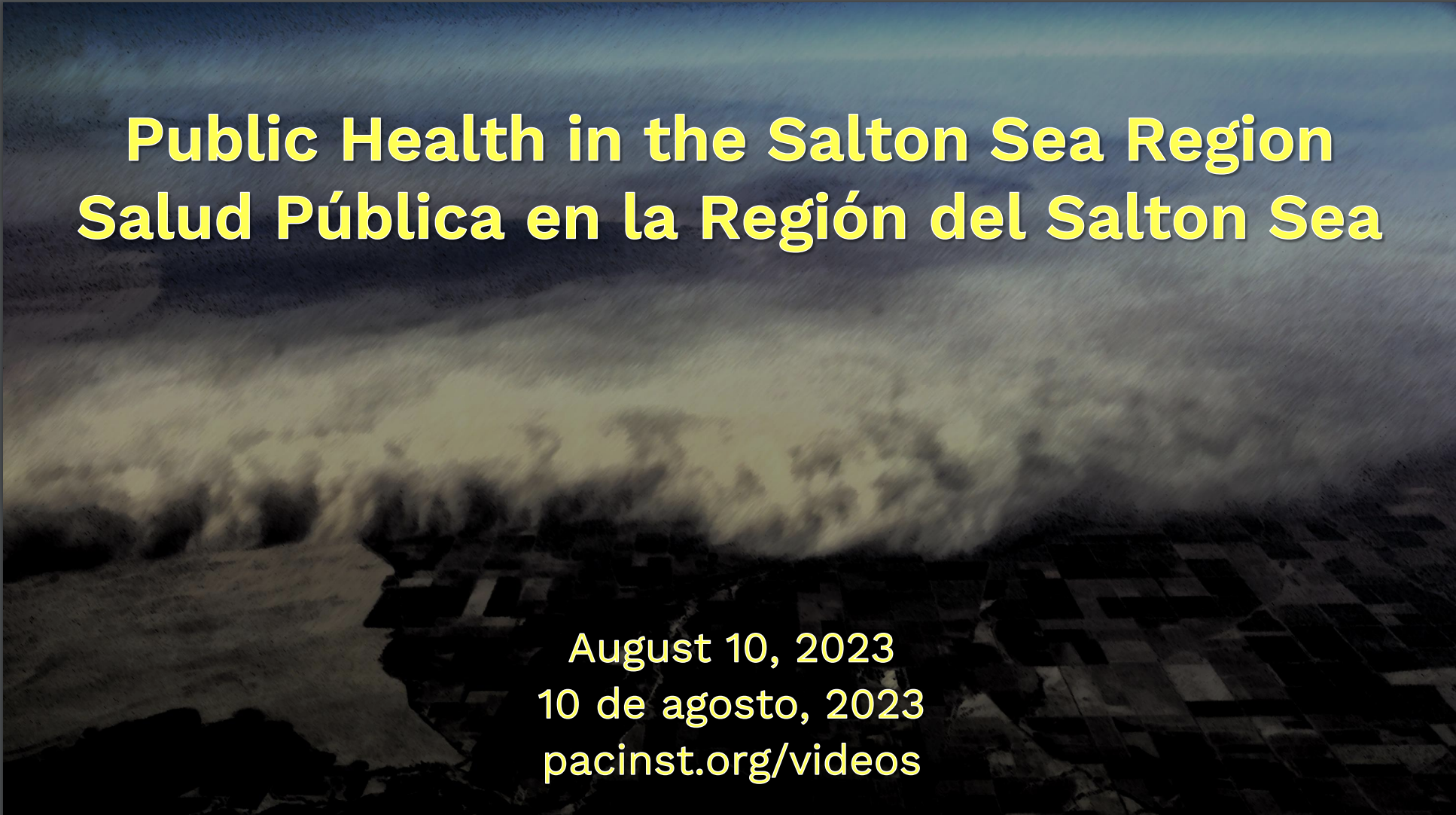 August 10, 2023 |
video

Join a distinguished panel of experts for a robust 90-minute conversation about public health in the Salton Sea region. Dr. Ryan Sinclair of Loma Linda University will moderate an expert panel including Dr. Ann Cheney of UC Riverside, Alejandro Espinoza of the Desert Healthcare District, Dr. Shohreh Farzan of USC, and Sandra Ramirez of Coachella Valley Parents.
---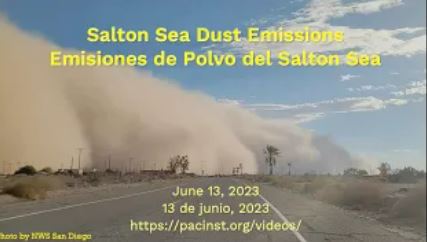 June 27, 2023 |
video

El Salton Sea de California, el lago más grande del estado, se está reduciendo como resultado de la disminución de las entradas.
---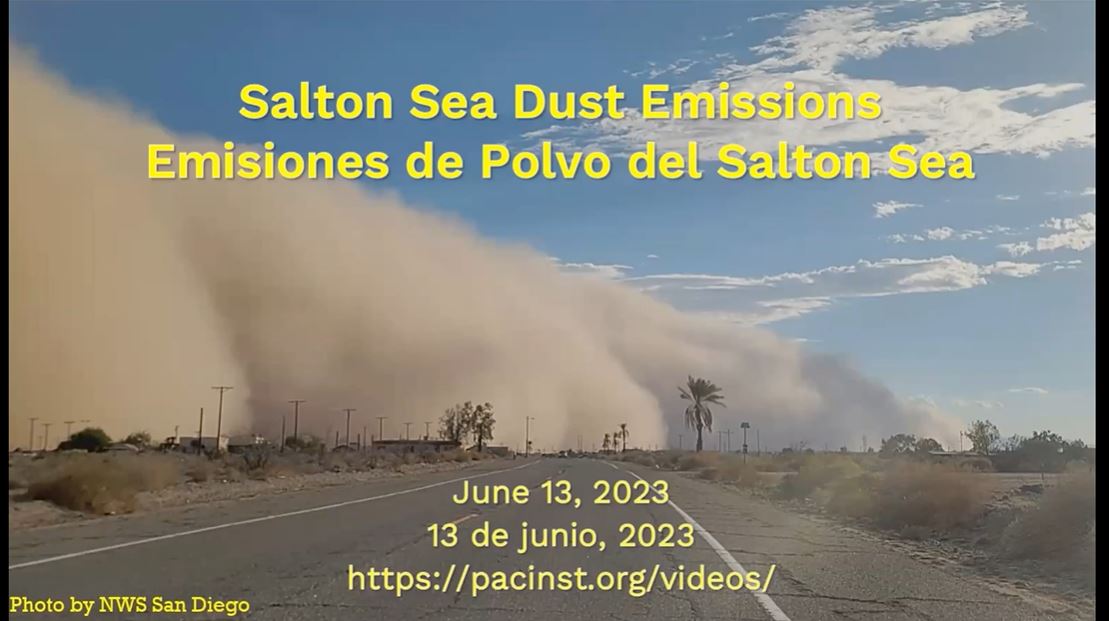 June 22, 2023 |
video

This webinar seeks to improve understanding of air quality, dust composition, the emissivity of different soils, and predictive modeling of future emissions from Salton Sea lakebed and provides an opportunity for discussion among agency staff, stakeholders, and the public.
---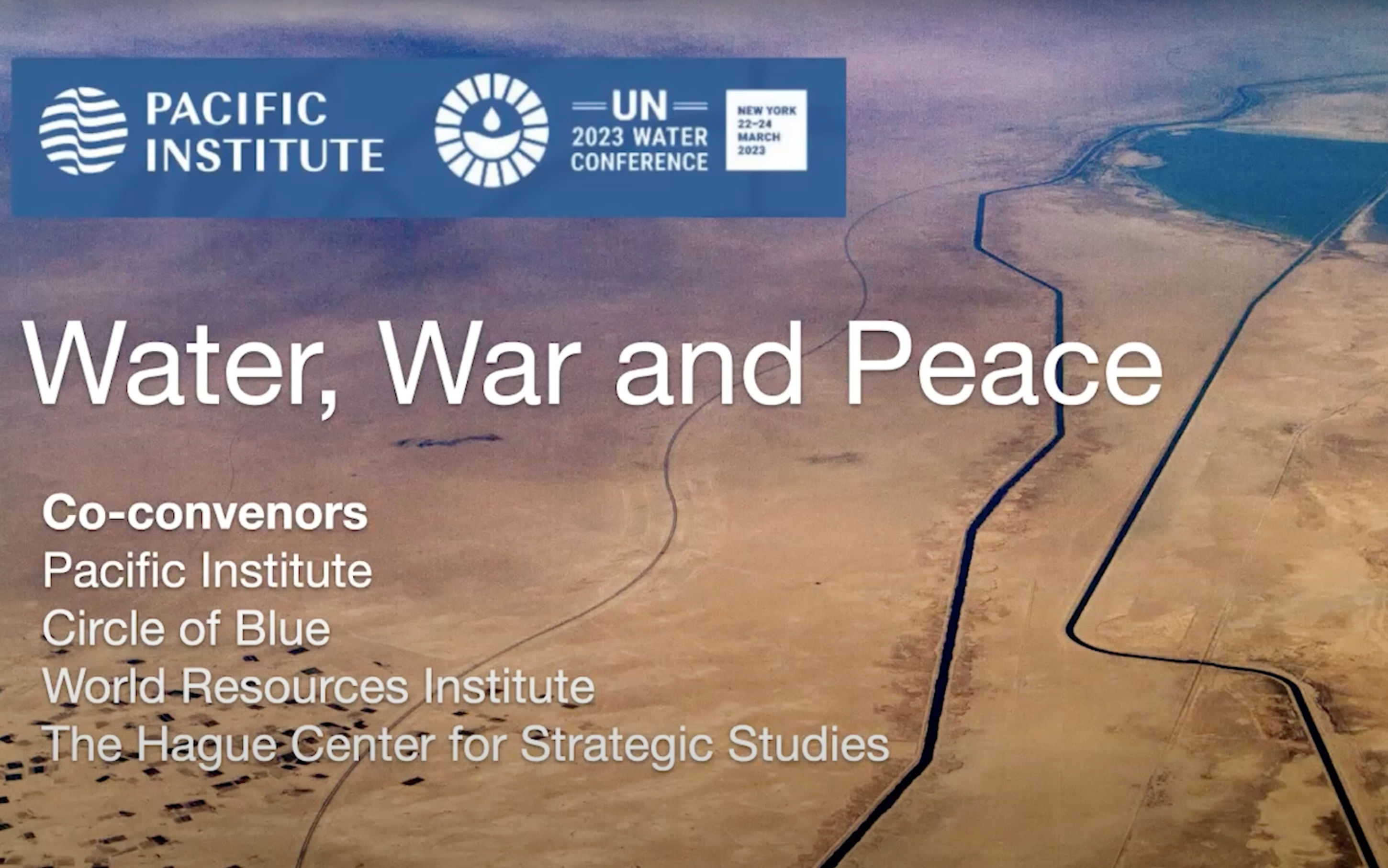 March 24, 2023 |
video

Explore strategies for reducing the risks of water-related violence and promoting peaceful and sustainable water management practices worldwide.
---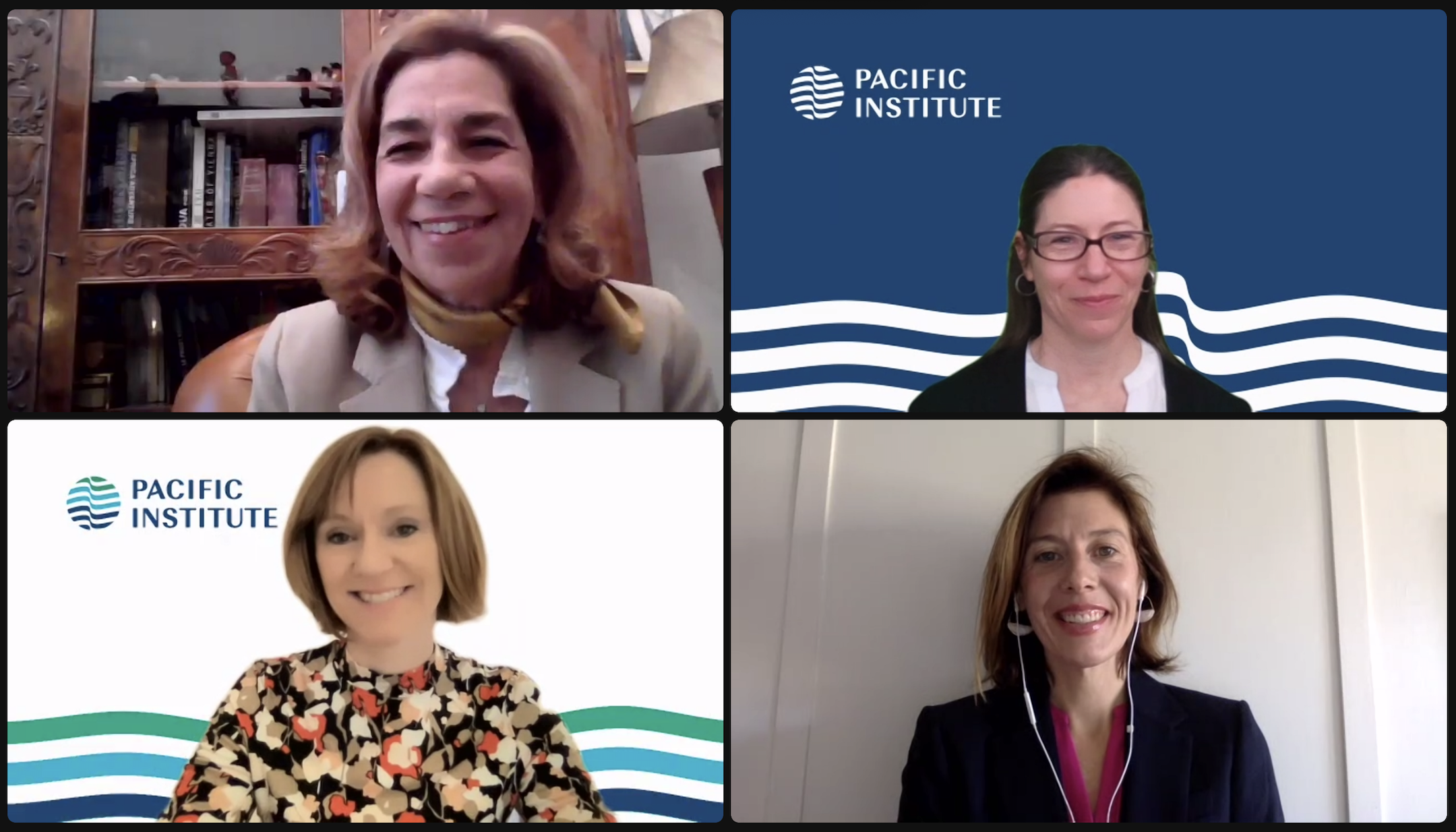 March 20, 2023 |
video

Water-use efficiency and water reuse are powerful, albeit still underutilized, strategies for enhancing water sustainability and resilience. Together, they can substantially reduce the number of people suffering from water scarcity (SDG 6.4); enhance water quality (SDG 6.3); protect and restore water-related ecosystems (SDG 6.6); and reduce energy use (SDG 7.3) and associated greenhouse gas emissions (SDG 13), among other benefits.
---
Page 1 of 11