Our Focus Areas
The Latest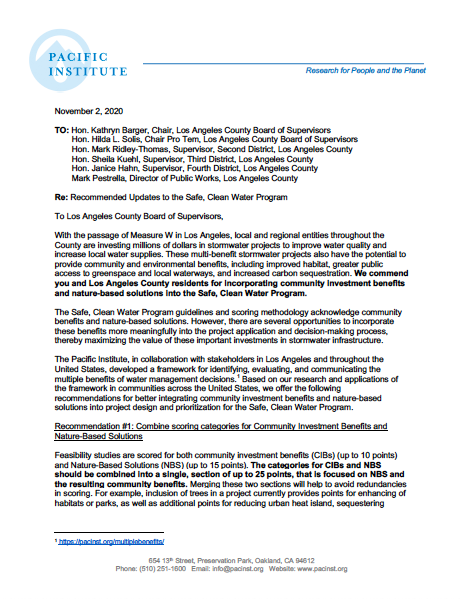 Publication

| November 13, 2020
Investing in water management can provide multiple benefits to communities and the environment. During 2019 and 2020, the Pacific Institute engaged with stakeholders in Los Angeles, California to increase consideration of co-benefits as part of their innovative, regional stormwater funding, called the Safe, Clean Water Program.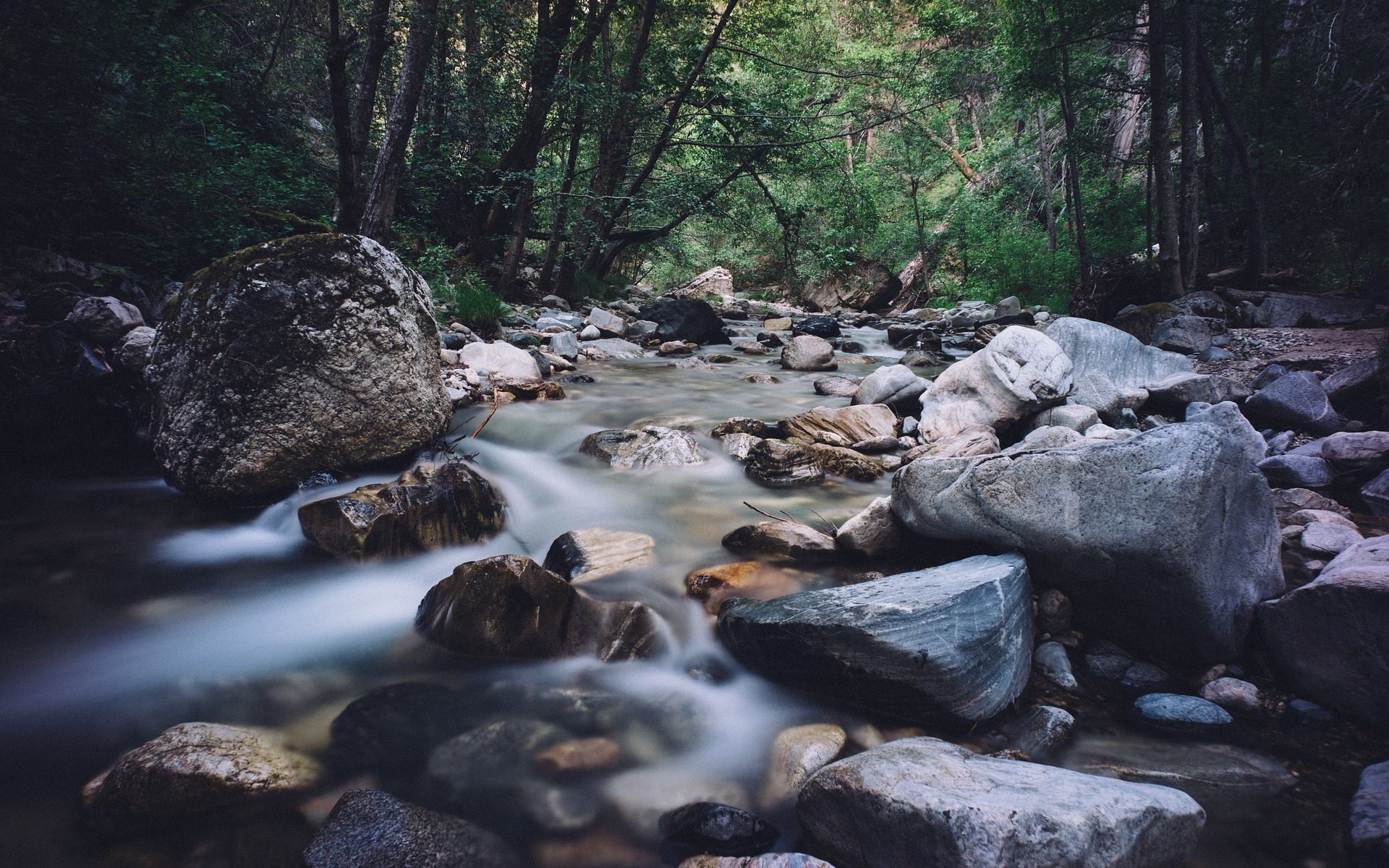 Blog

| October 30, 2020
The CEO Water Mandate and the Pacific Institute held a webinar on August 18, 2020, titled "Lessons from India and South Africa: Setting Site Water Targets to Drive Action."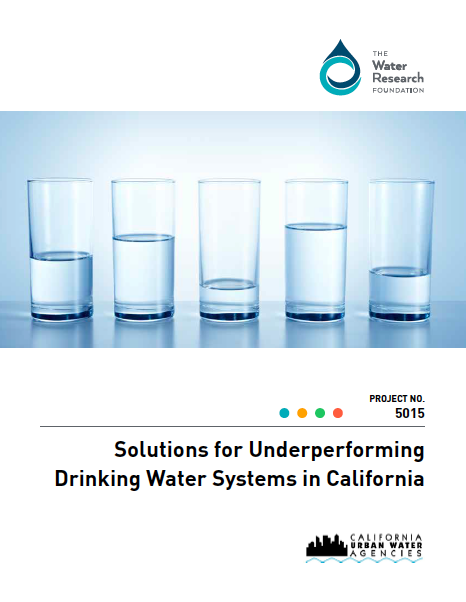 Publication

| October 29, 2020
California passed the Human Right to Water in 2012, acknowledging that every resident has a right to safe, clean, and affordable drinking water. Both large and small water systems struggle to provide safe drinking water; however, small systems face the greatest challenges.