Our Priorities
The Latest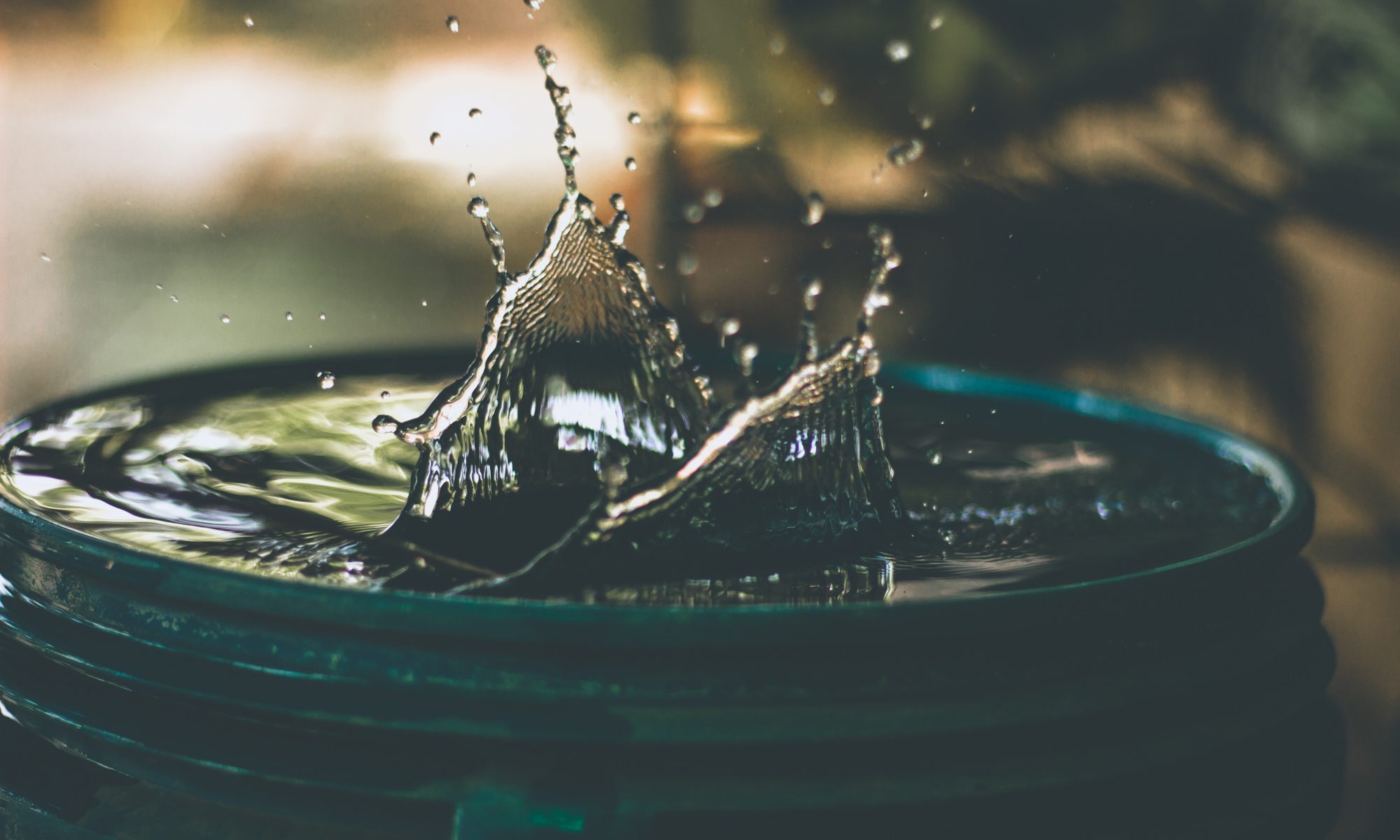 Blog

| April 7, 2020
Urban stormwater is an important and undervalued alternative water supply in California. In two recent articles, Pacific Institute researchers examined how to better value urban stormwater capture and incorporate co-benefits provided by this water source.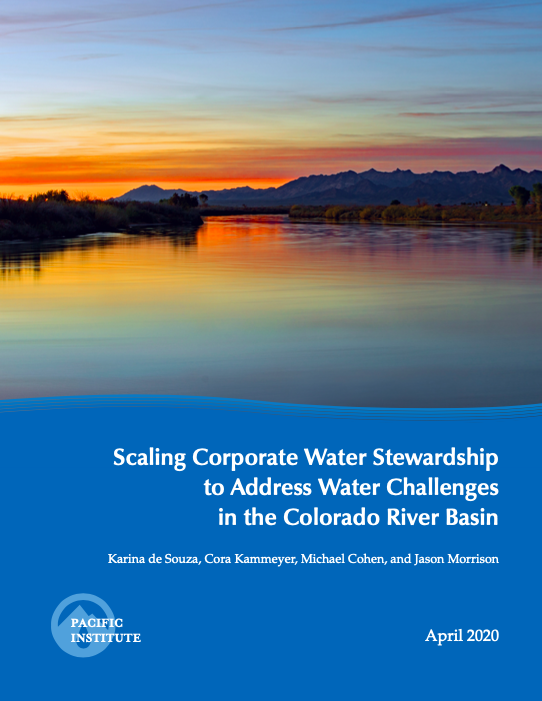 Publication

| April 6, 2020
The Colorado River Basin states face significant water challenges, including the overallocation of water, long-term drought, and climate change. This report, commissioned by the Walton Family Foundation, explores the potential for corporate water stewardship to help solve these challenges. Through corporate water stewardship, companies identify and manage water-related business risks, understand and mitigate their adverse impacts on ecosystems and communities, and contribute to more sustainable management of shared freshwater resources.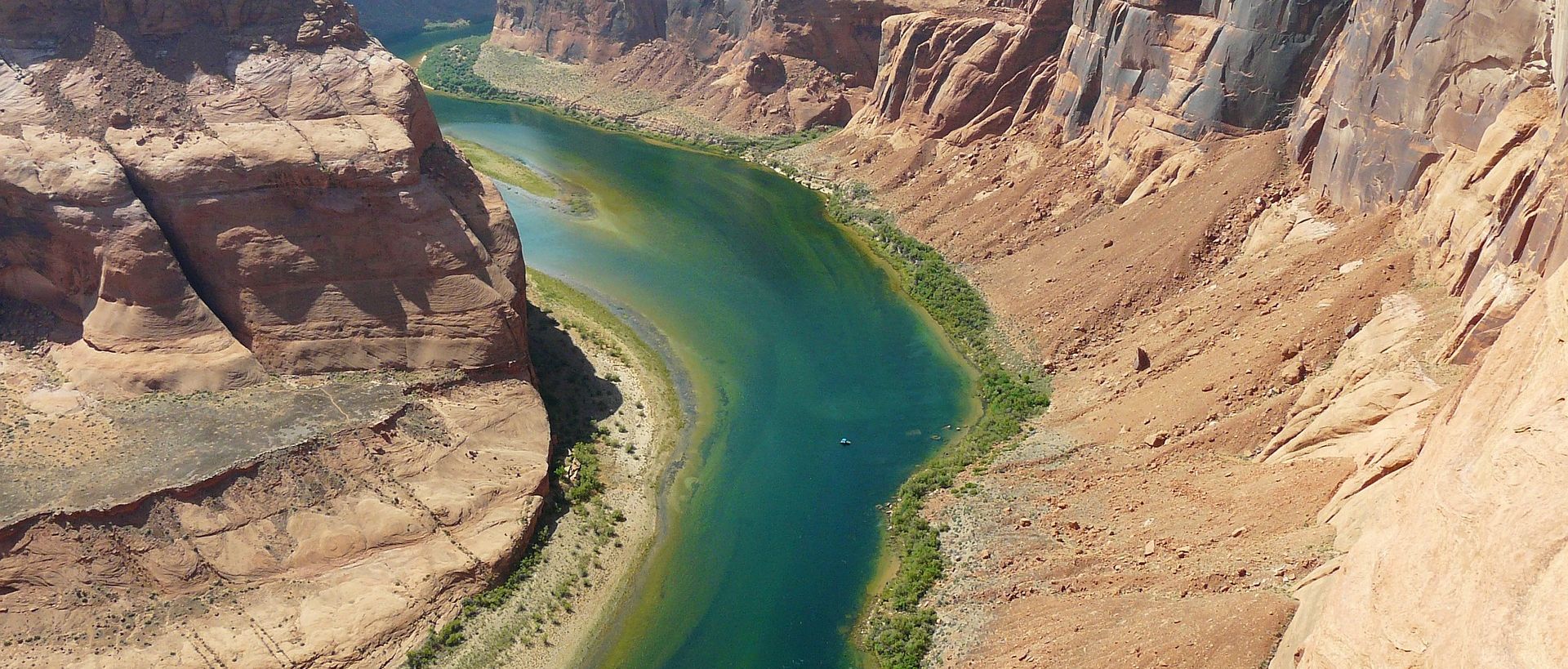 Blog

| April 6, 2020
The Colorado River Basin is the lifeblood of the West, providing water to more than 40 million people in seven U.S. states and two states in Mexico. Irrigation using Colorado River water generates an estimated $8 billion annually in agricultural products like winter vegetables, cotton, and cattle and dairy. In addition, recreation along the river and its tributary streams (boating, swimming, hiking, camping, etc.) contributes $17 billion per year to local economies.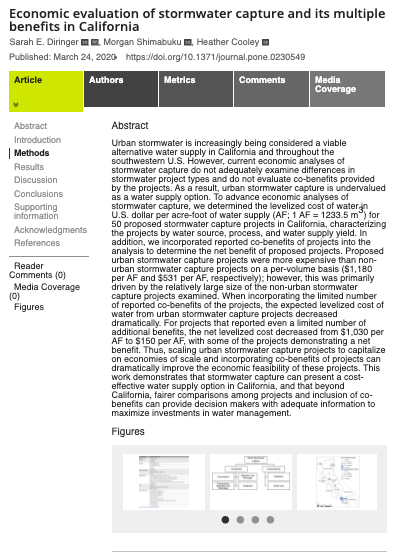 Publication

| March 31, 2020
Urban stormwater is becoming an increasingly important alternative water supply in California. However, current economic analyses do not adequately evaluate co-benefits provided by different stormwater investments. As a result, urban stormwater capture is undervalued.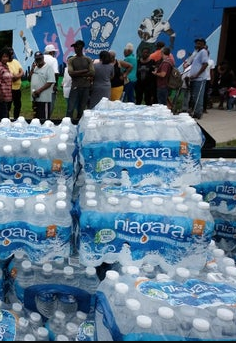 Publication

| March 25, 2020
The coronavirus pandemic is shining a spotlight on the weaknesses of social, economic and health safety nets we've long taken for granted, including our water system.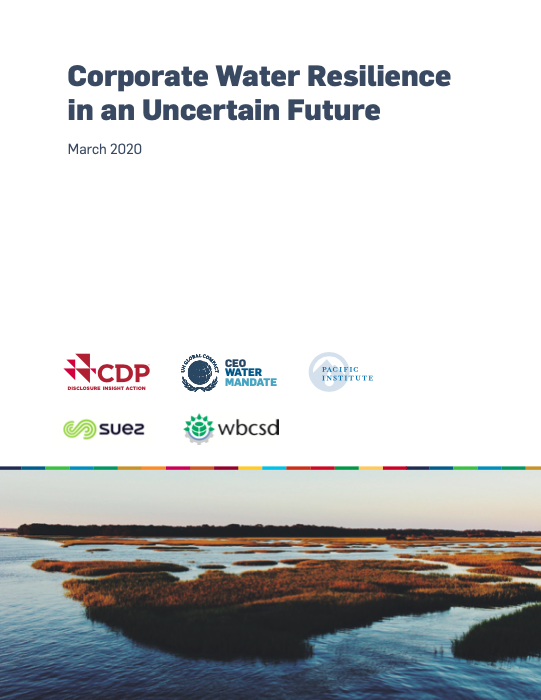 Publication

| March 20, 2020
Around the world, businesses are experiencing adverse physical effects of climate change, from increased operational costs and disrupted production to social unrest in communities in which they operate. These impacts are most prominently expressed through changes in the water cycle, including precipitation shifts and extreme drought.