Our Focus Areas
The Latest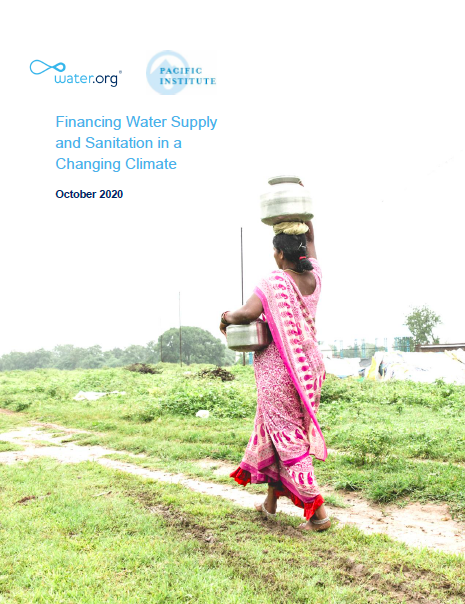 Publication

| October 22, 2020
Human-caused climate change is real and accelerating, creating new challenges for all aspects of freshwater management, including meeting basic human needs for water and sanitation. Important gaps in our understanding of these challenges include both the complications climate change poses for planning, implementing, and sustaining water supply and sanitation systems, especially for the poor; and the links between these systems and the emissions of greenhouse gases that worsen the overall climate problem.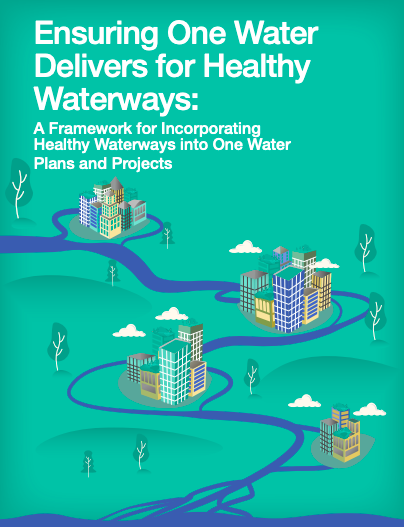 Publication

| October 12, 2020
As forward-thinking cities become increasingly adept at capturing and reusing wastewater, stormwater, and greywater, essential river systems may be at risk. The "One Water" approach to water management emphasizes an integrated planning and implementation approach that acknowledges the finite nature of water resources and prioritizes long-term resilience and reliability.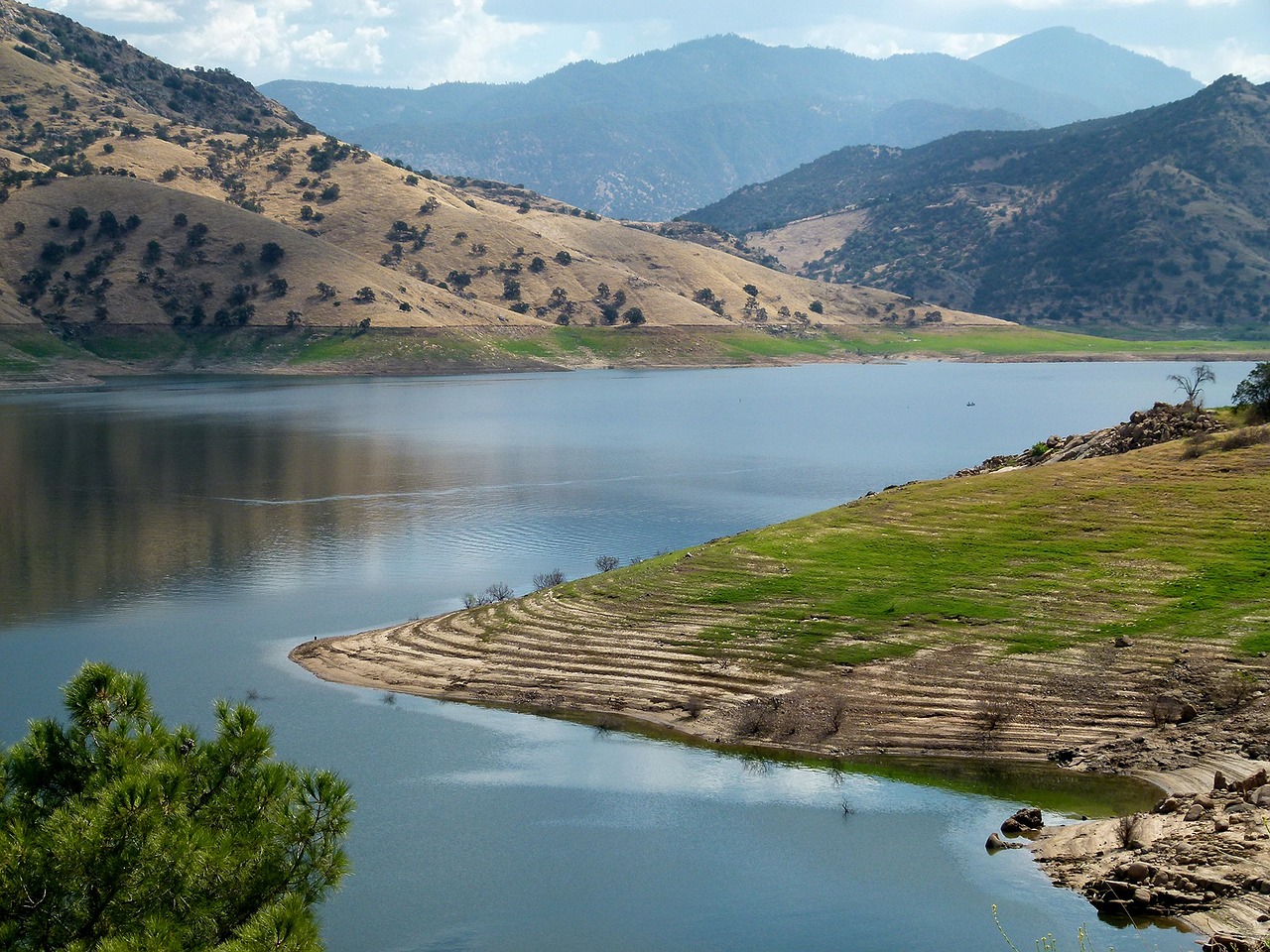 Blog

| October 6, 2020
Water providers in California face myriad challenges in sustainably providing high quality drinking water to their customers while protecting the natural environment.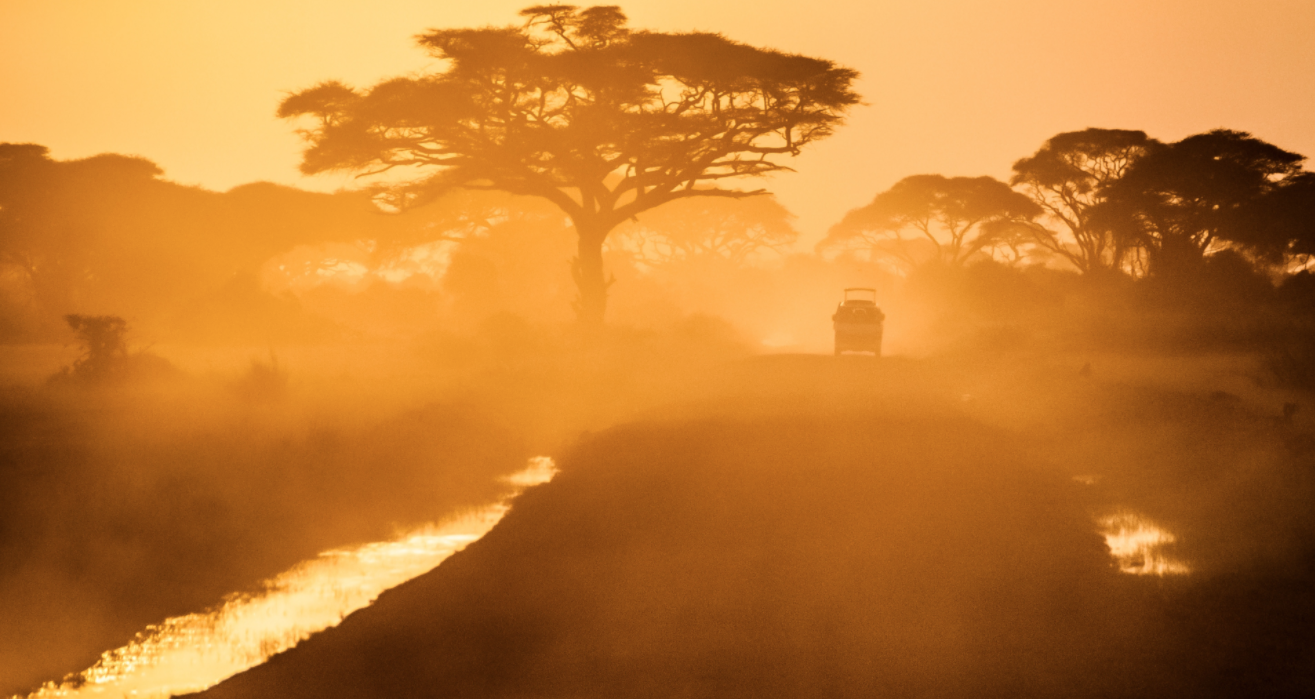 Blog

| September 17, 2020
In recent years, a wide range of water-related factors have contributed to political instability, human dislocation and migration, agricultural and food insecurity, and in more and more cases, actual conflict and violence.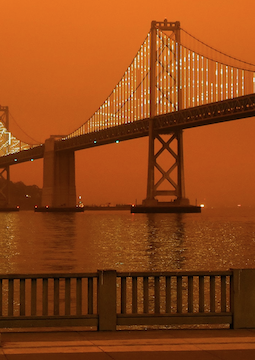 Publication

| September 14, 2020
Like millions of people in the western United States this week, I woke up to deep red, sunless skies, layers of ash coating the streets, gardens, and cars, and the smell of burning forests, lives, homes, and dreams. Not to be too hyperbolic, but on top of the political chaos, the economic collapse, and the worst pandemic in modern times, it seemed more than a little apocalyptic.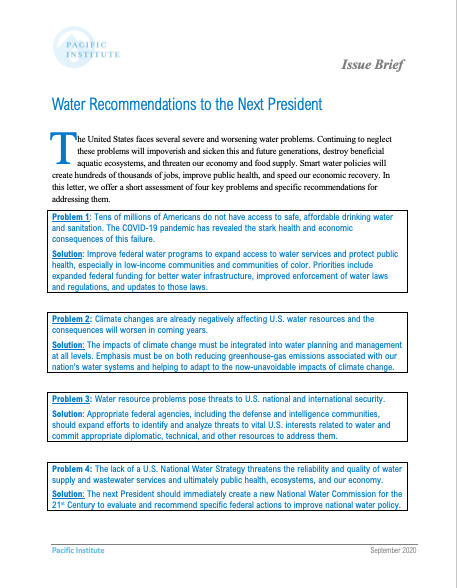 Publication

| September 13, 2020
Every human being needs safe and affordable water, but in the United States, tens of millions of people still lack it. As the COVID-19 pandemic revealed, poor water infrastructure and the failure to provide universal access to safe water and sanitation threaten public health. Meanwhile, water shortages, poor management, and antiquated water systems threaten the nation's food supply, ecosystems, and economy.