The World's Water, Volume 8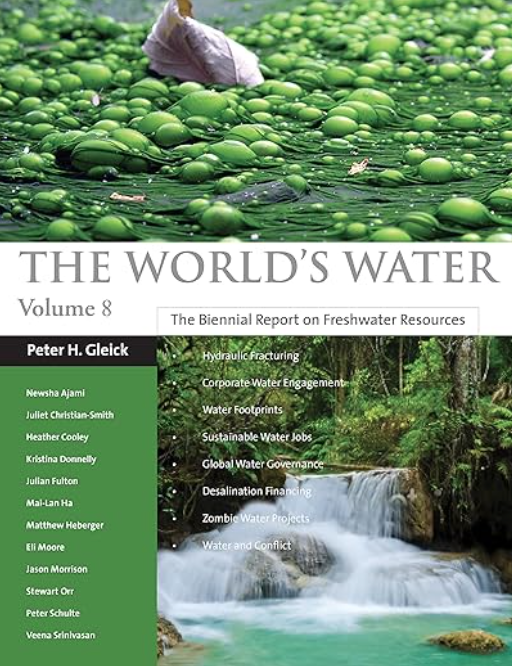 The World's Water, Volume 8
Overview
The newest volume in this highly regarded series, The World's Water, vol. 8 features chapters on hydraulic fracturing (fracking), water footprints, sustainable water jobs, and desalination financing, among other timely issues. Water briefs provide concise updates on topics including the Dead Sea and the role of water in the Syrian conflict.
Pacific Institute President Peter Gleick is series editor, with coauthors Newsha Ajami, Juliet Christian-Smith, Heather Cooley, Kristina Donnelly, Julian Fulton, Mai-Lan Ha, Matthew Heberger, Eli Moore, Jason Morrison, Stuart Orr, Peter Schulte, and Veena Srinivasan. Twenty-four data tables provide an invaluable resource for analyzing the state of the world's water, accessibility, sustainability, attitudes, and more including top environmental concerns and total water footprint of national consumption, by sector and country. There is also a fun Water Brief on "Zombie Water Projects."
Available for purchase from Island Press or Amazon.
Resources
In this Series