An Assessment of Oil and Gas Water Cycle Reporting in California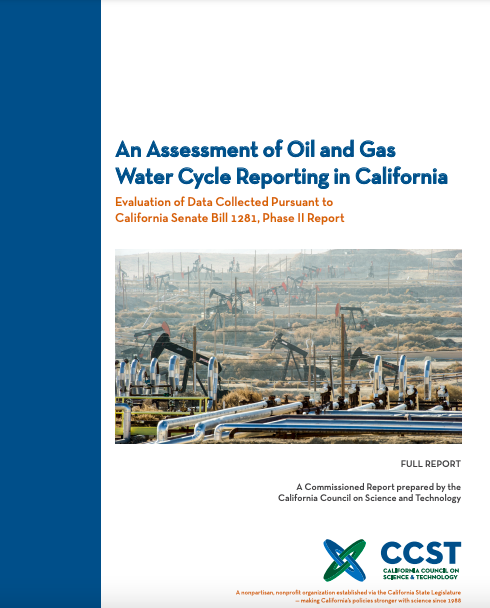 An Assessment of Oil and Gas Water Cycle Reporting in California
Overview
In the context of severe drought in California, Senate Bill 1281 (2014, Pavley) expanded reporting requirements for the state's oil and gas industry regarding produced water — the water extracted from oil and gas production. The intention of the bill is to ensure the ability to assess impacts on California's water resources, public health, and the environment.
In this report, authors from PSE Healthy Energy and the Pacific Institute analyze water data from 2015 to 2017 and — representing work completed in August 2019 — and determine the SB 1281 dataset provides an important step forward for managing water use, reuse, and disposal in oil and gas production. The report includes recommendations for improvements moving forward.
Learn more and download the report here.