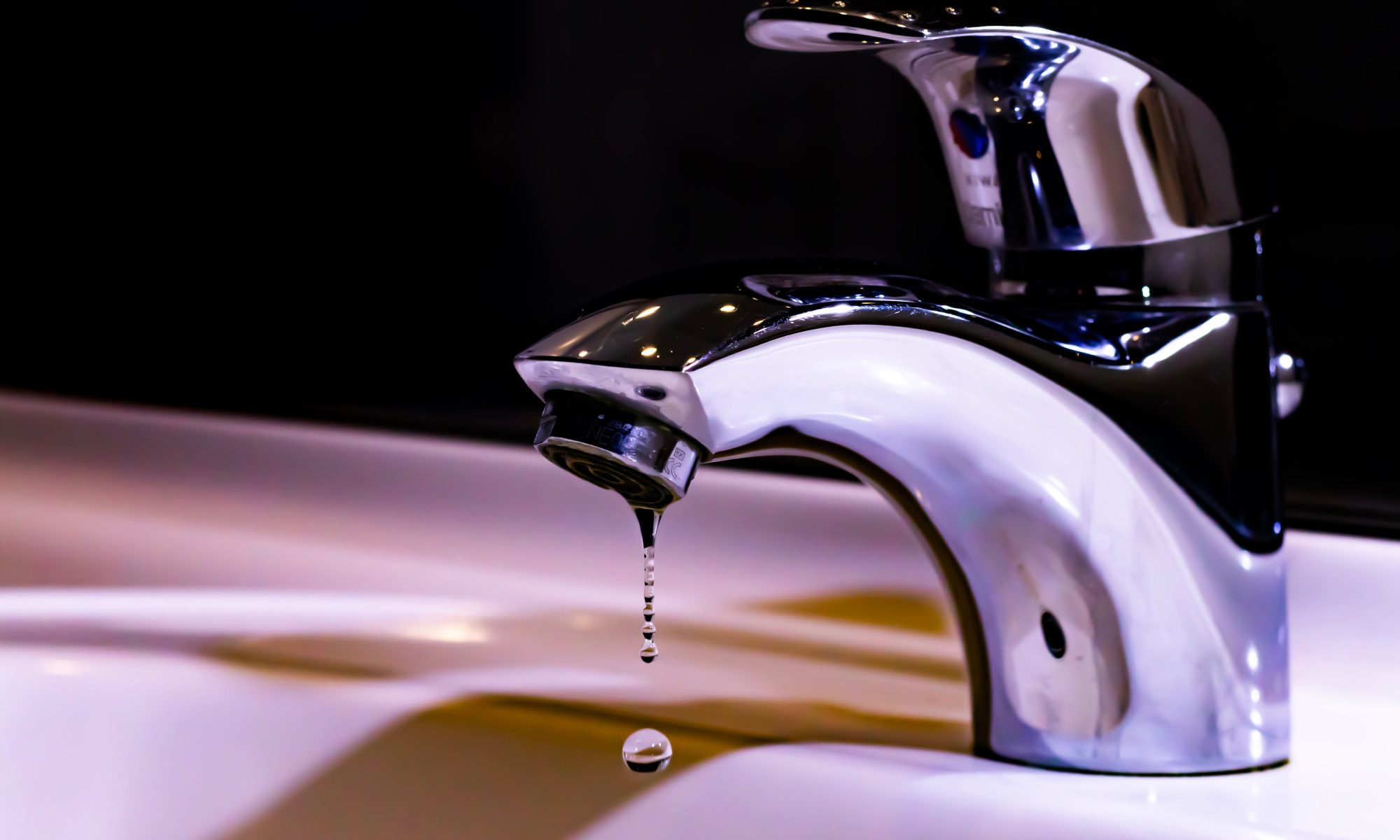 Blog

| July 5, 2022
Californians and others in the Western United States need to save water. This is true now amidst a historic megadrought, and it will continue to be true when this drought ends. But many water conservation and efficiency programs aren't accessible to low-income households.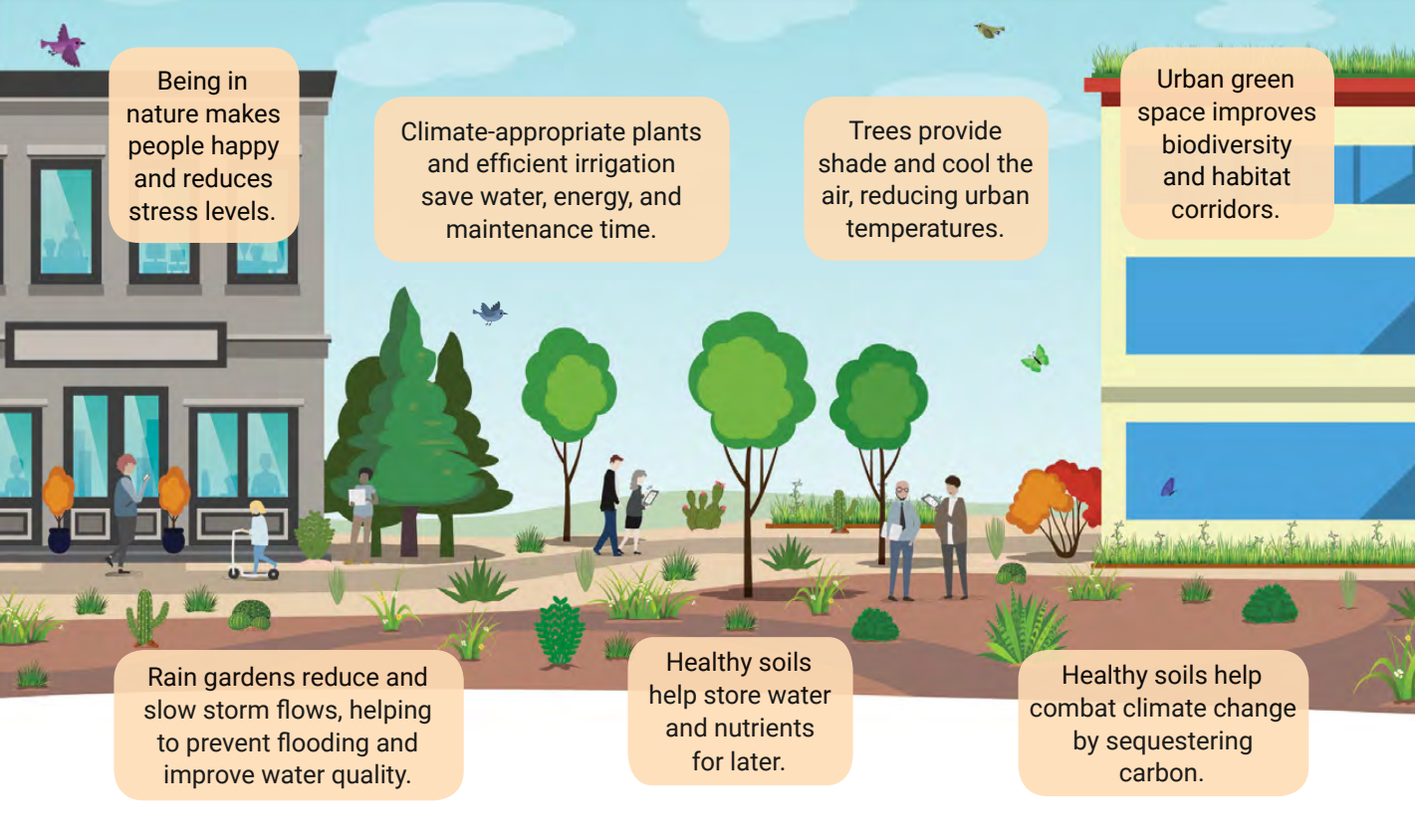 Blog

| June 9, 2022
A new ban on non-functional turf irrigation in California—part of recently announced emergency drought regulations—provides a unique opportunity for California's business community to demonstrate sustainability leadership through proactive drought response.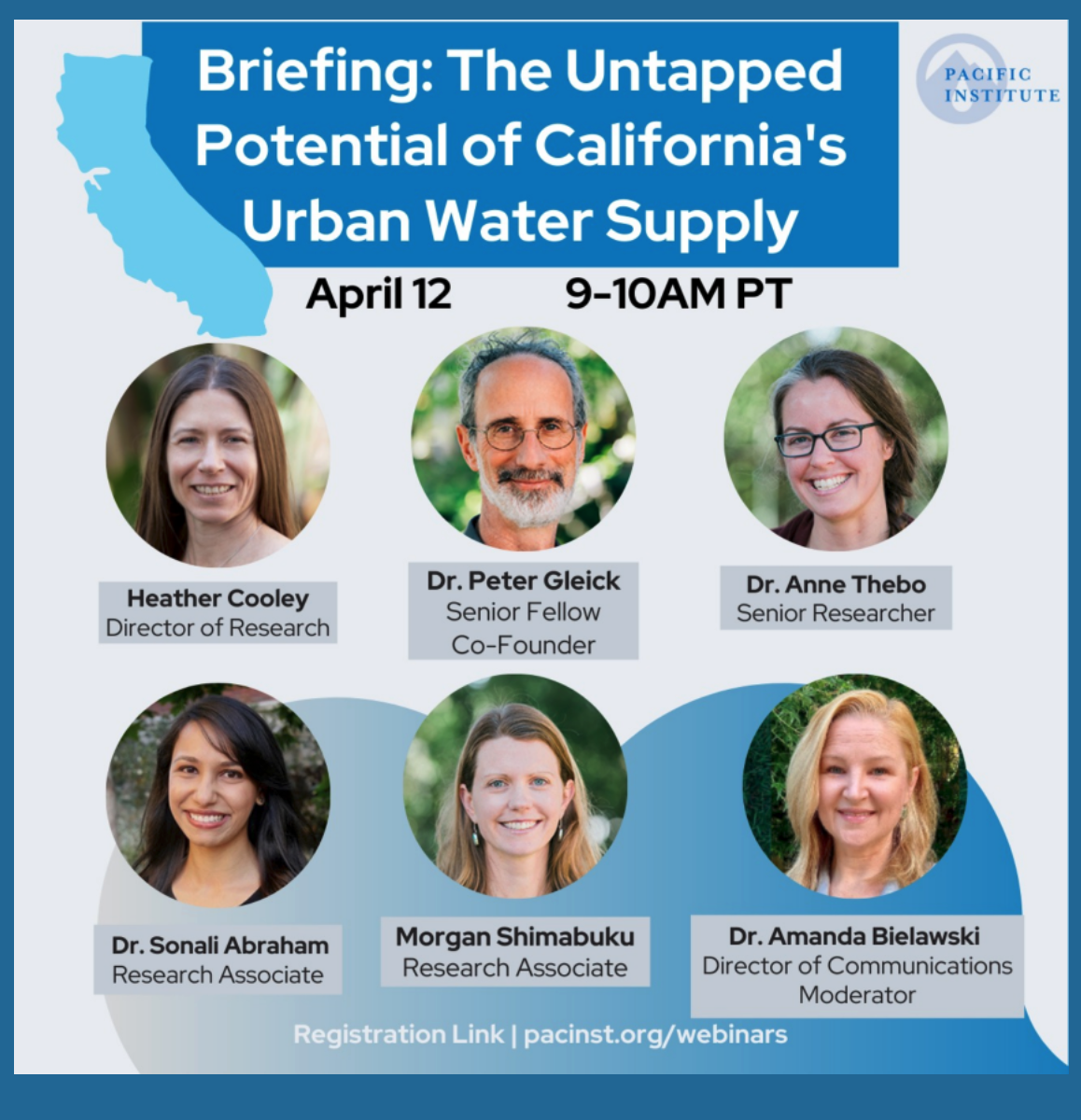 Publication

| April 18, 2022
In this presentation, Pacific Institute experts provided a deep dive into the untapped potential of California's alternative water supplies: urban water efficiency, water reuse, and stormwater capture...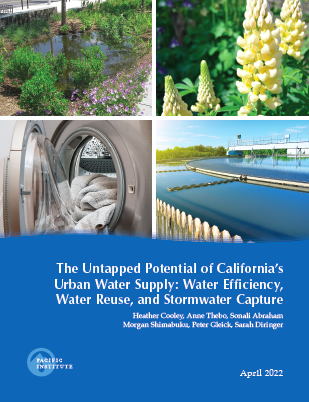 Publication

| April 12, 2022
Persistent challenges and severe drought have shone a spotlight on the vulnerability of California's water systems. They also offer an opportunity to rethink the state's water supplies and strategies for the 21st century and beyond.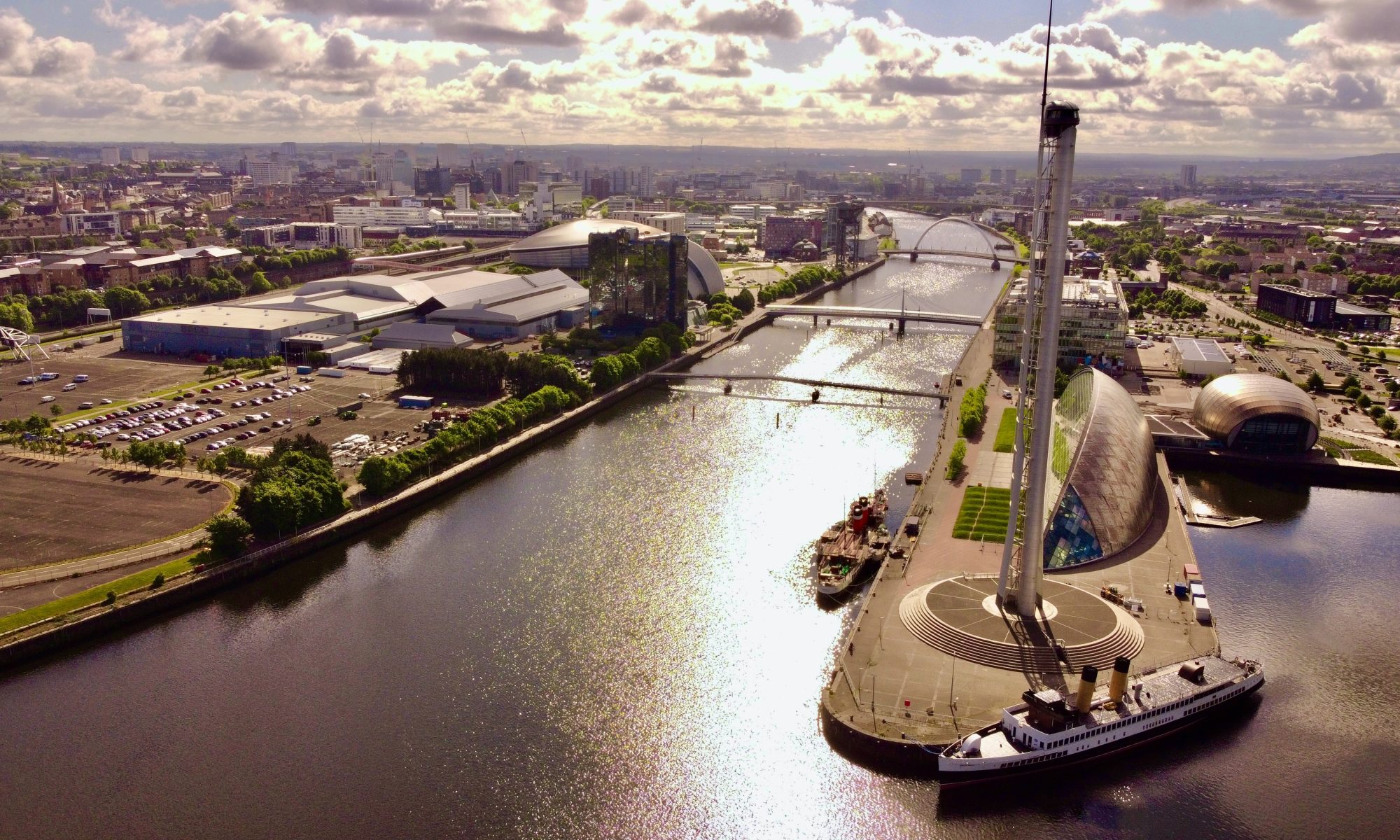 Blog

| October 29, 2021
Never before have the global water and climate agendas been so closely linked. More than 30 years ago, the Pacific Institute made some of the earliest projections about how climate change would wreak havoc on the water cycle. Today, we see many of these impacts before our very eyes. Amid climate change, intensifying floods and droughts have affected people, nature, and economies.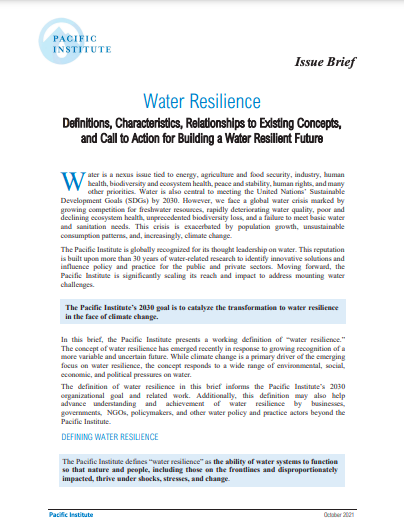 Publication

| October 29, 2021
The world is facing a global water crisis marked by growing competition for freshwater resources, rapidly deteriorating water quality, poor and declining ecosystem health, unprecedented biodiversity loss, and a failure to meet basic water and sanitation needs.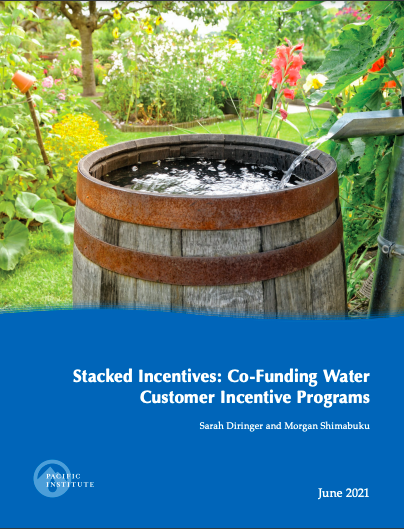 Publication

| June 8, 2021
Water utilities throughout the United States offer customer incentives to motivate action and foster engagement with their customers. These incentive programs can take many forms, from rebates for high-efficiency fixtures and appliances to technical assistance for installing cisterns and rain gardens.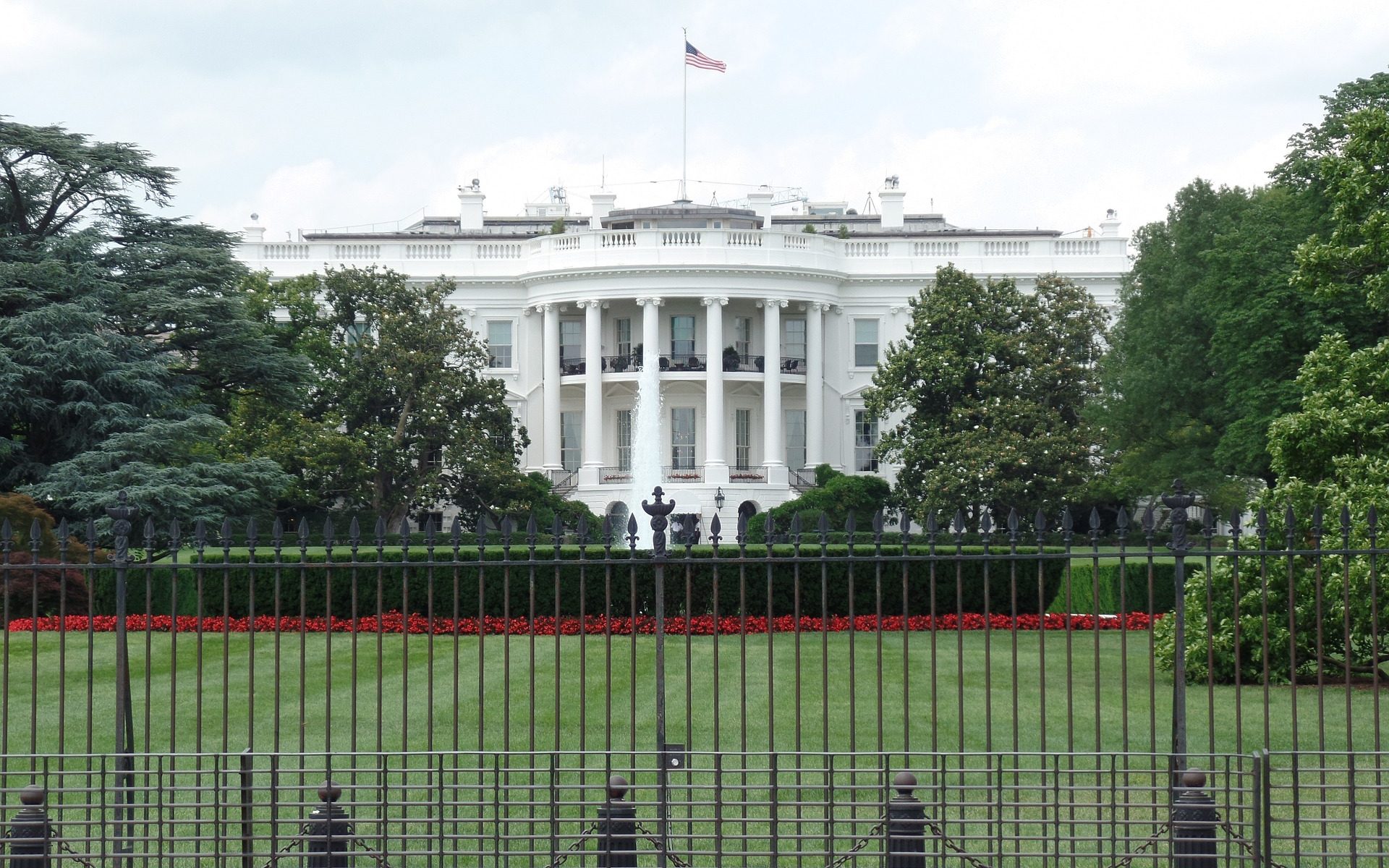 Blog

| March 31, 2021
Earlier today, President Biden announced the first components of his proposed $2 trillion national infrastructure plan to rebuild failing, aging, and outdated water, energy, transportation, and communications systems. While the current information provides only the broadest outlines of his proposals, and the details will have to be worked out in specific legislation to be debated in Congress, it is clearly the most ambitious plan to have been put forward in many years.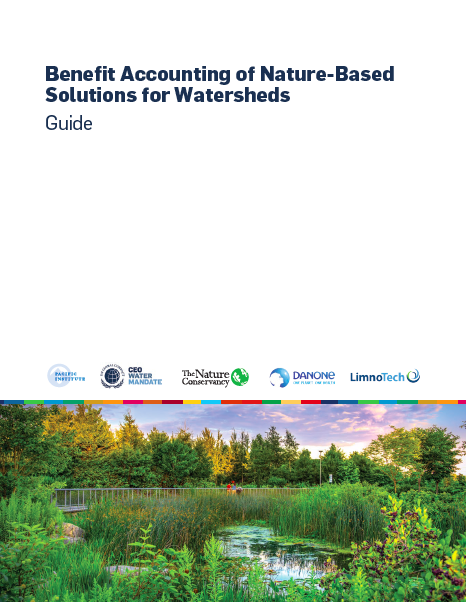 Publication

| March 4, 2021
Nature-based solutions use or mimic natural processes to meet societal and environmental needs. They can be used to restore, manage, or protect water resources while also increasing biodiversity and providing additional social and economic benefits. Yet there is no standardized method to identify, estimate, and monitor the benefits that nature-based solutions can provide, making it hard to build the case for investments in these solutions.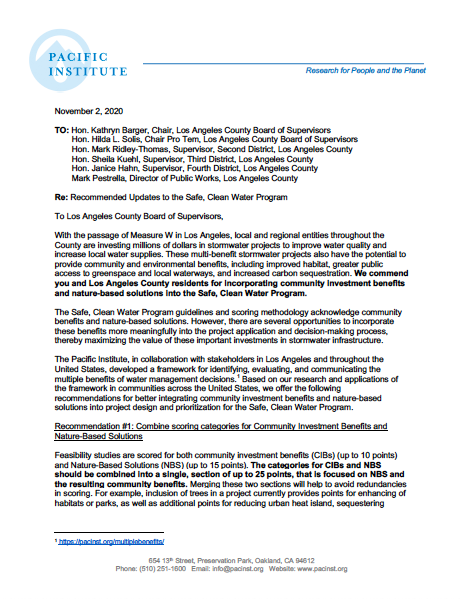 Publication

| November 13, 2020
Investing in water management can provide multiple benefits to communities and the environment. During 2019 and 2020, the Pacific Institute engaged with stakeholders in Los Angeles, California to increase consideration of co-benefits as part of their innovative, regional stormwater funding, called the Safe, Clean Water Program.