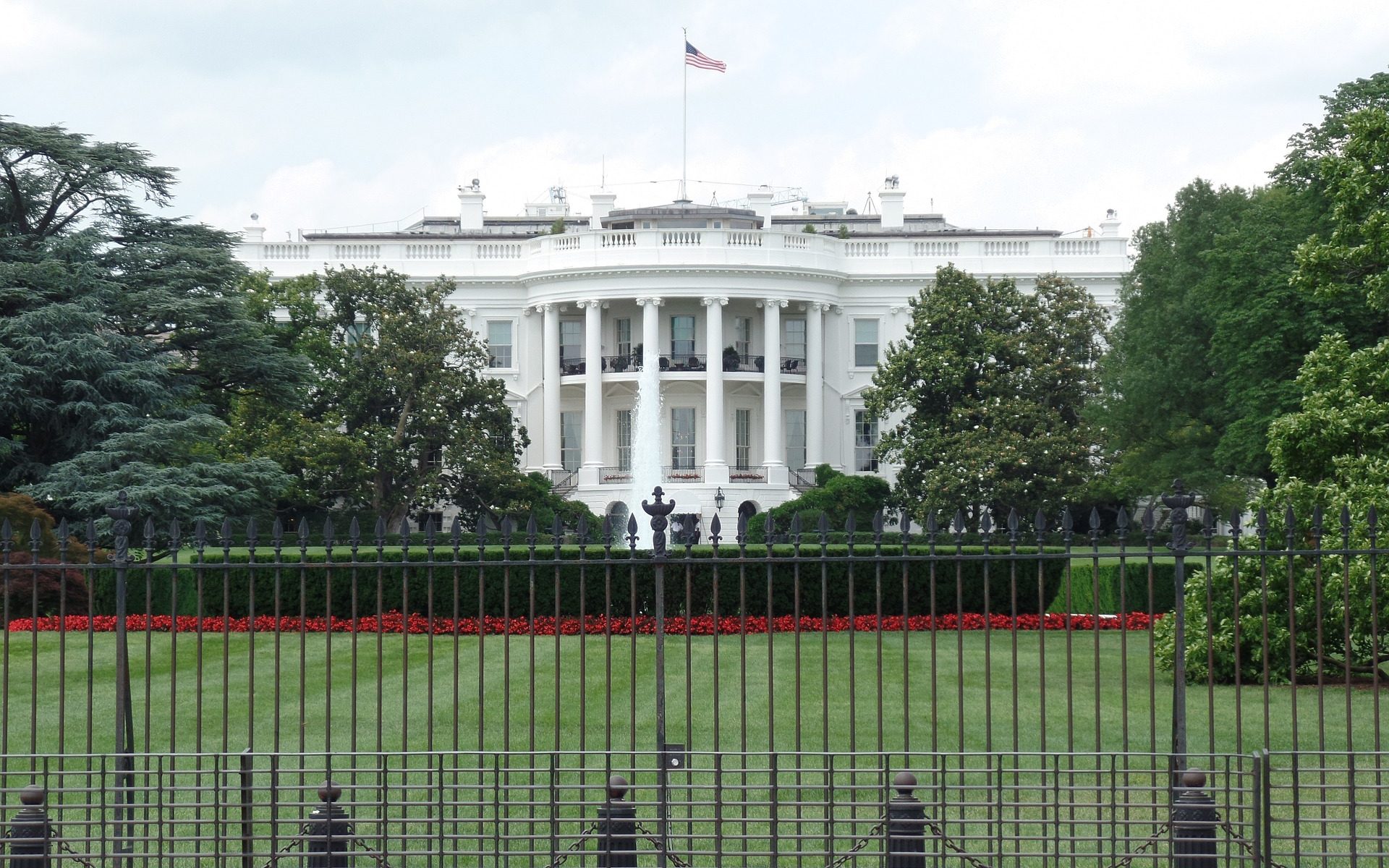 Blog

| March 31, 2021
Earlier today, President Biden announced the first components of his proposed $2 trillion national infrastructure plan to rebuild failing, aging, and outdated water, energy, transportation, and communications systems. While the current information provides only the broadest outlines of his proposals, and the details will have to be worked out in specific legislation to be debated in Congress, it is clearly the most ambitious plan to have been put forward in many years.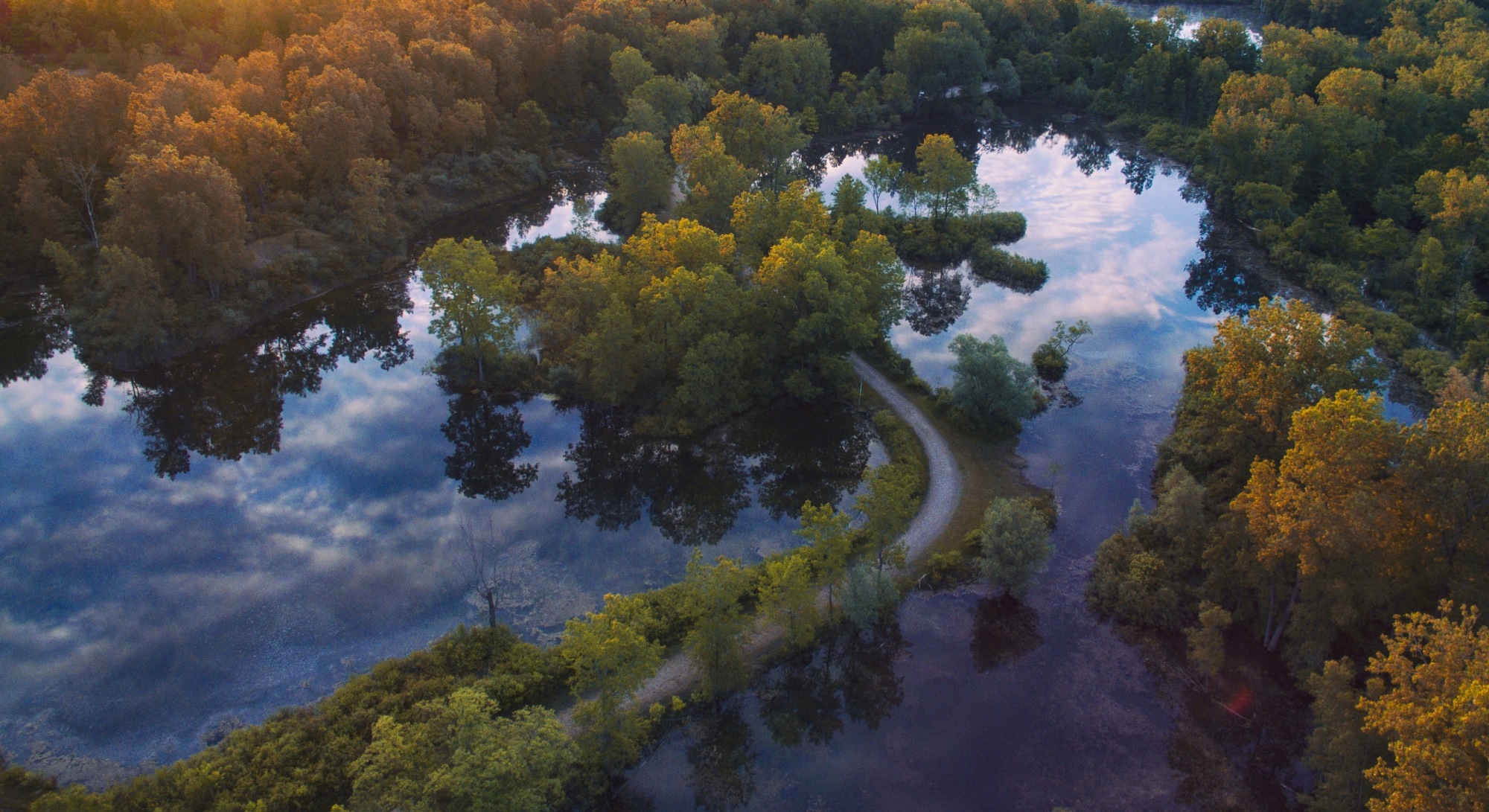 Blog

| March 16, 2021
Water is one of the most valuable resources on the planet — we need it to survive, to stay clean and healthy, to grow food, to run businesses, to support ecosystems, and so much more.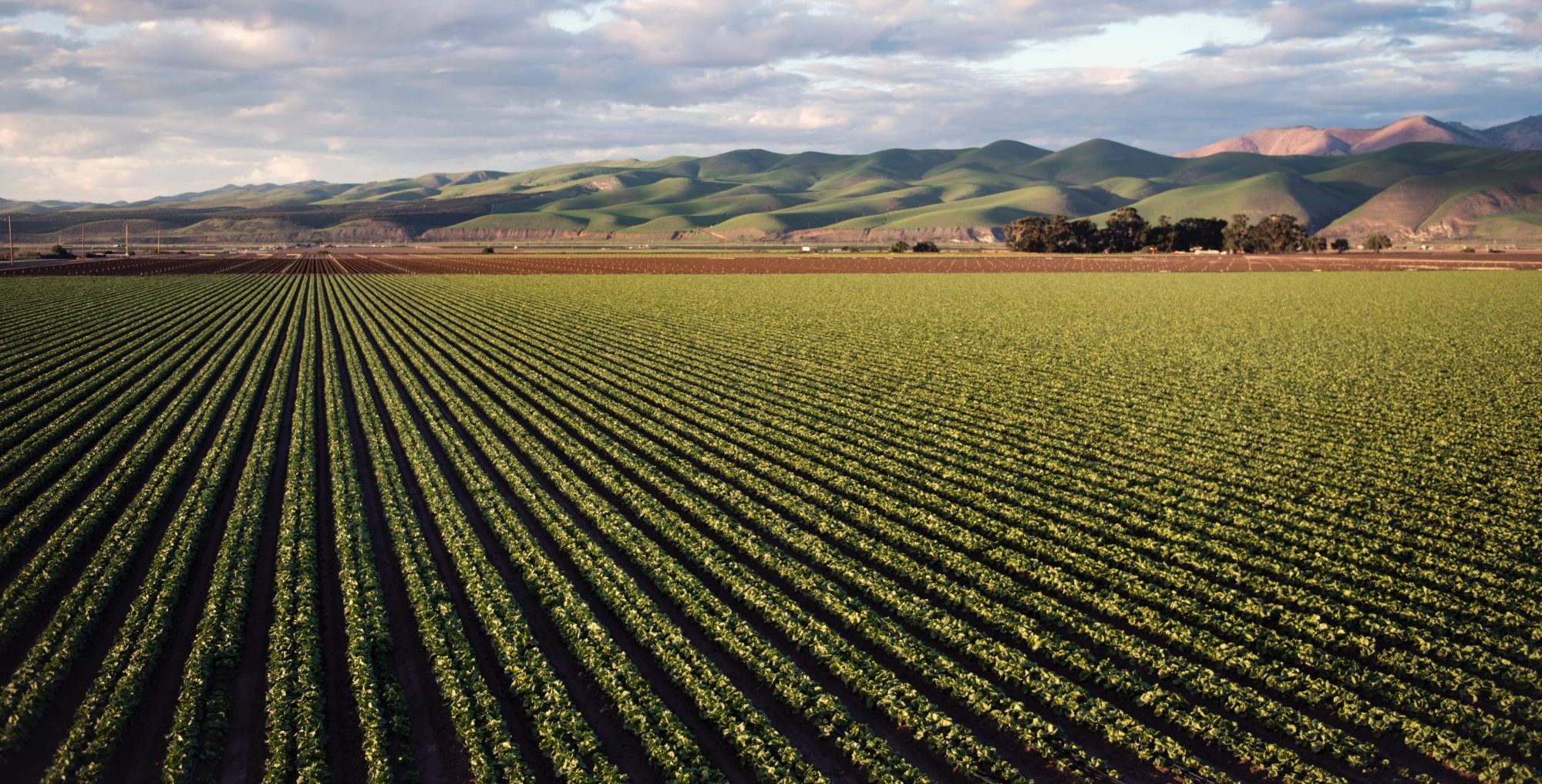 Blog

| March 9, 2021
In California's Water Futures Market: Explained, Cora Kammeyer describes how futures markets operate generally and the particulars of California's version. This new water futures market has attracted considerable attention and hyperbole. Here we explore the potential implications of this novel financial tool through the lens of California water supply reliability.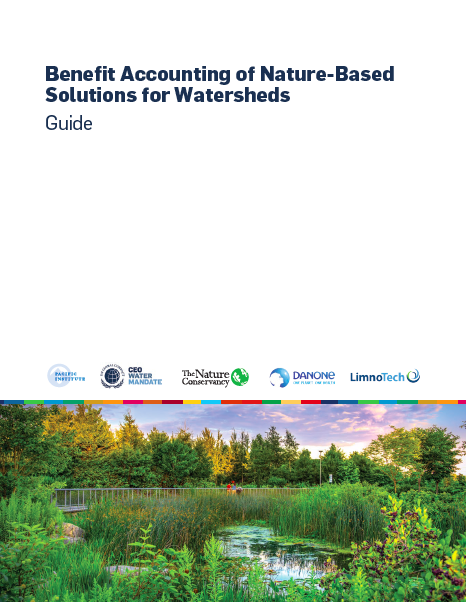 Publication

| March 4, 2021
Nature-based solutions use or mimic natural processes to meet societal and environmental needs. They can be used to restore, manage, or protect water resources while also increasing biodiversity and providing additional social and economic benefits. Yet there is no standardized method to identify, estimate, and monitor the benefits that nature-based solutions can provide, making it hard to build the case for investments in these solutions.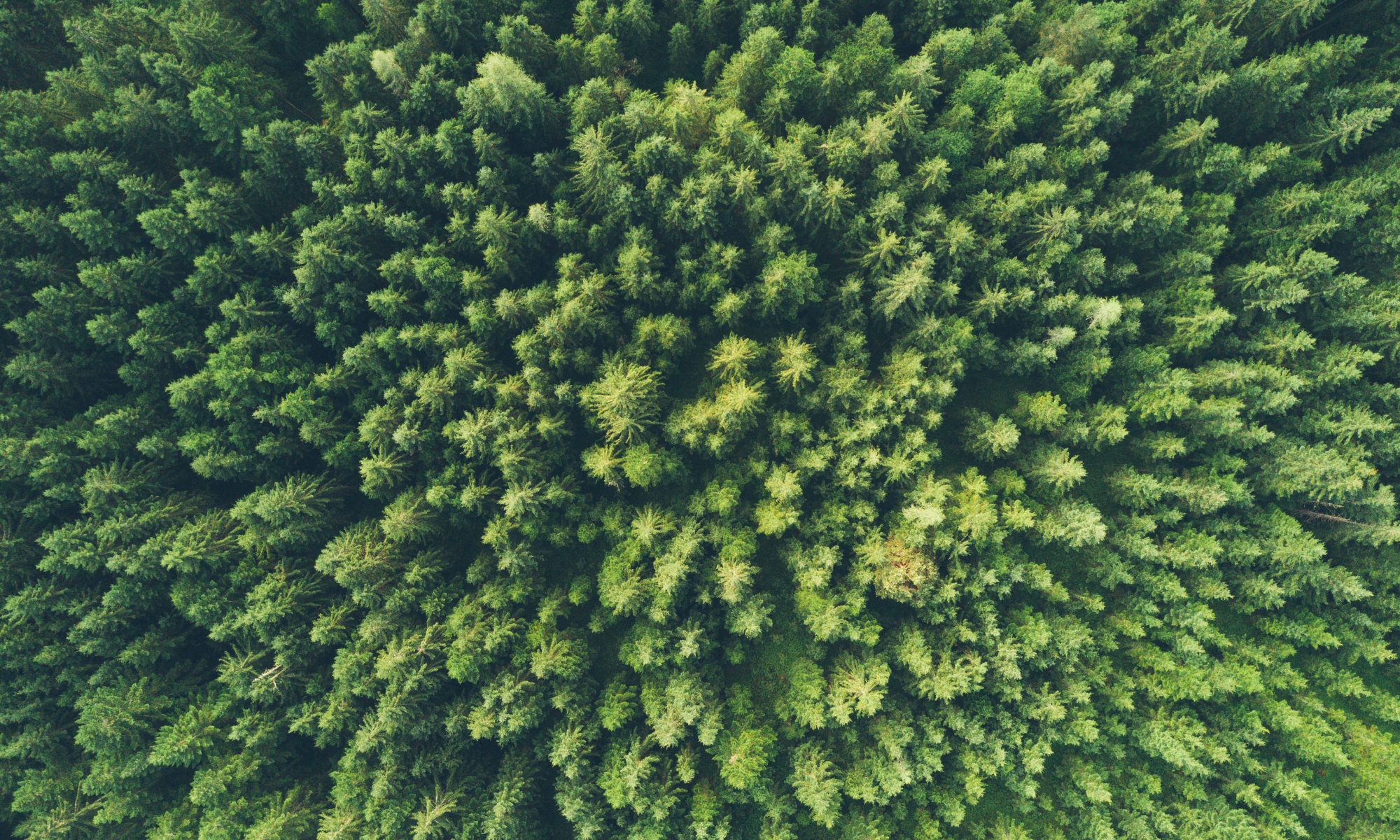 Blog

| March 3, 2021
What does it mean to "build back better" as the global economy seeks to recover from the shock of COVID-19? The international environmental community has proposed a "green" global recovery that prioritizes reducing greenhouse gas emissions as governments work to create jobs and stimulate economic growth.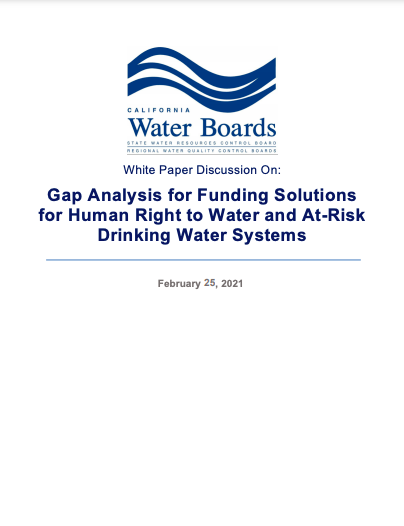 Publication

| February 25, 2021
In 2012, California's Human Right to Water was passed, calling for safe, clean, affordable, and accessible water for all citizens. Then in 2016, the California State Water Resources Control Board (State Water Board) adopted a Human Right to Water Resolution, making the Human Right to Water a primary consideration and priority across its programs.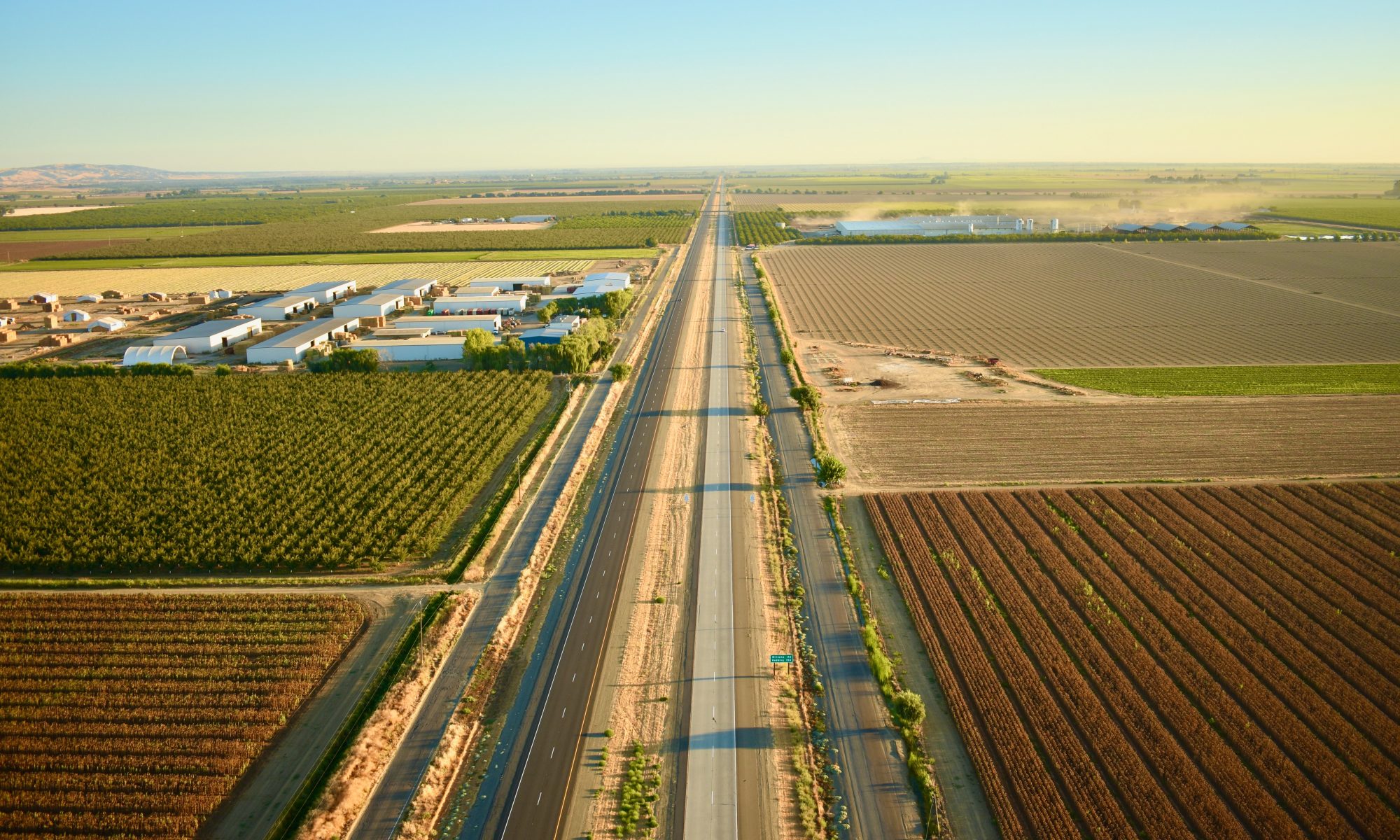 Blog

| February 24, 2021
A recently launched water futures market in California drew global attention, from Wall Street to the United Nations. While news of the market has brought both skepticism and speculation, much of the coverage has failed to address the fundamental question: what actually is a water futures market?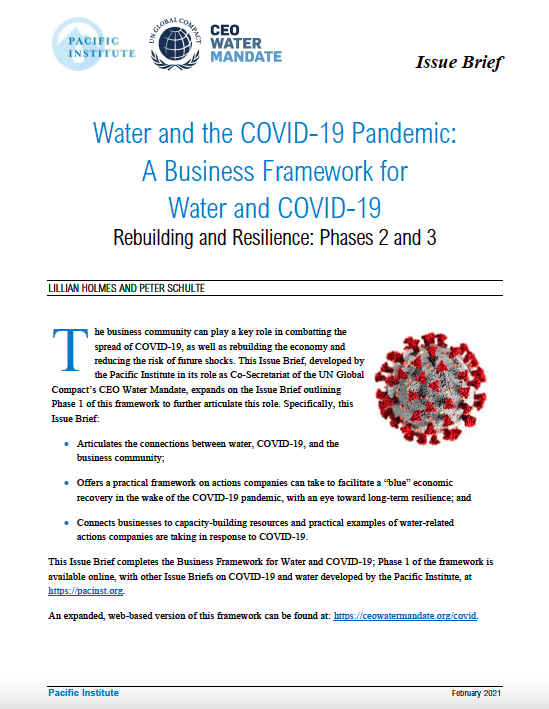 Publication

| February 2, 2021
The business community has a key role to play in responding to COVID-19, rebuilding the economy, and preventing and mitigating future shock events — both broadly speaking and specifically regarding water and handwashing. This second in the Pacific Institute's Business Framework for Water and the COVID-19 Pandemic issue brief series continues to explore the role of businesses in a robust COVID-19 response, outlining how businesses can contribute to a "blue" economic recovery and help make society more resilient to future shocks.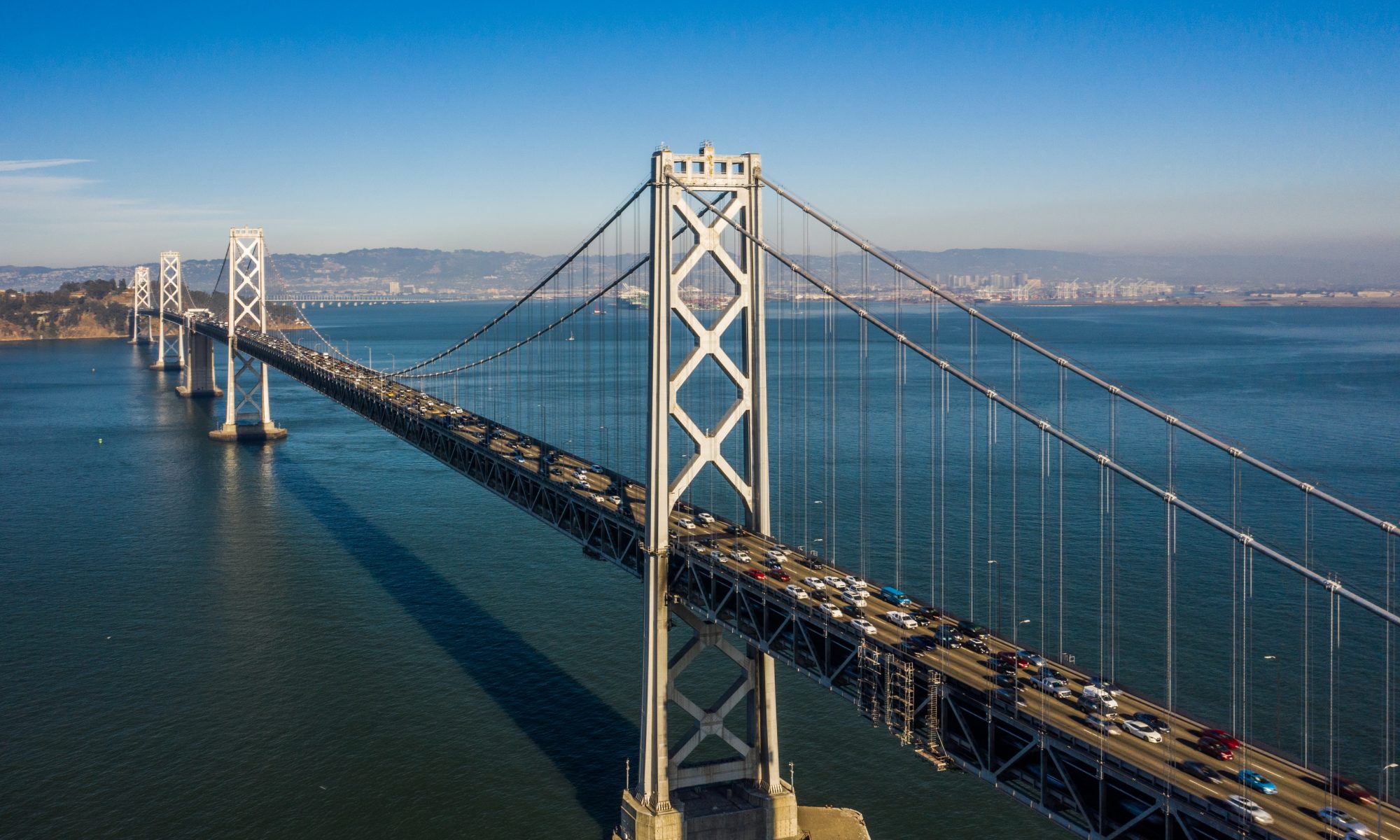 Blog

| January 28, 2021
Water systems in most large urban areas like California's Silicon Valley are linear and highly centralized. Water is cleaned at a central treatment plant, distributed to homes and businesses through a vast and decades-old system of pipes, used once, and then returned through another set of pipes to a wastewater treatment plant, before being discharged into a nearby waterway like the San Francisco Bay.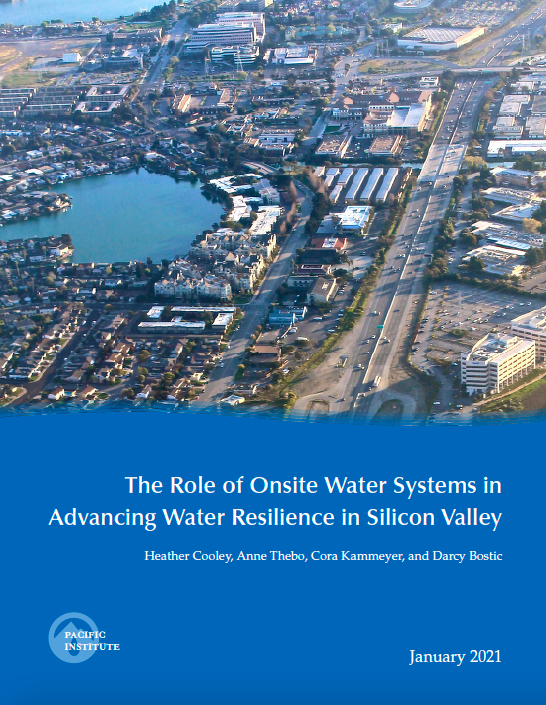 Publication

| January 28, 2021
California's Silicon Valley faces a host of water challenges. The region's water and wastewater infrastructure are aging, and in some cases are nearing the end of useful life. Continued growth and development are putting additional strains on the region, and climate change is adding to that burden through sea level rise, more intense storms, and more severe droughts. These challenges present risks but also an opportunity to rethink the design, configuration, and operation of water and wastewater systems.