Our Priorities
The Latest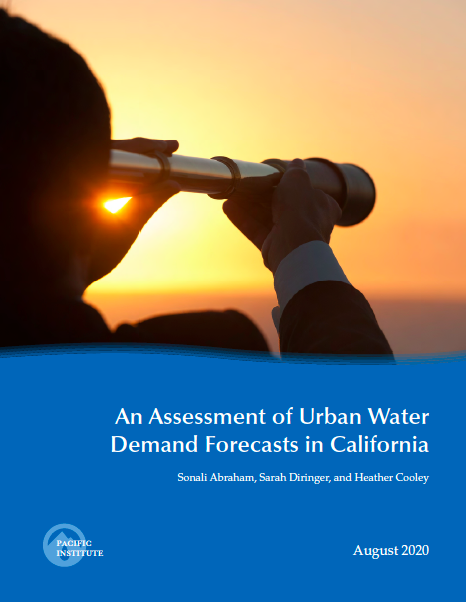 Publication

| August 5, 2020
In California, urban per capita water demand has declined dramatically over the past several decades, driven in part by greater uptake of water-efficient devices.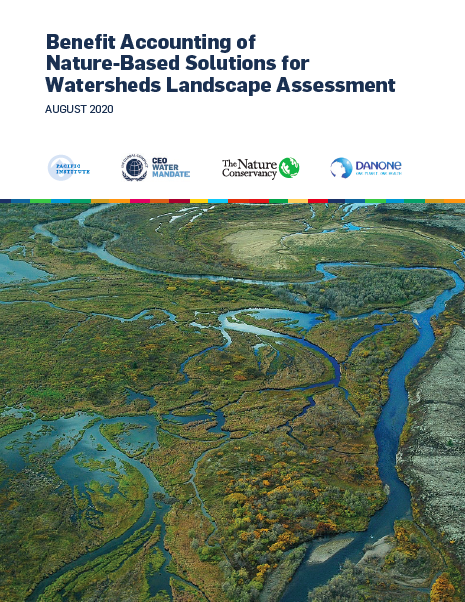 Publication

| August 3, 2020
Nature-based solution (NBS) can improve degraded ecosystems, help sequester carbon, and manage the effects of climate change, including extreme weather events. Businesses are beginning to recognize the value of NBS for climate change mitigation, adaptation, and resilience.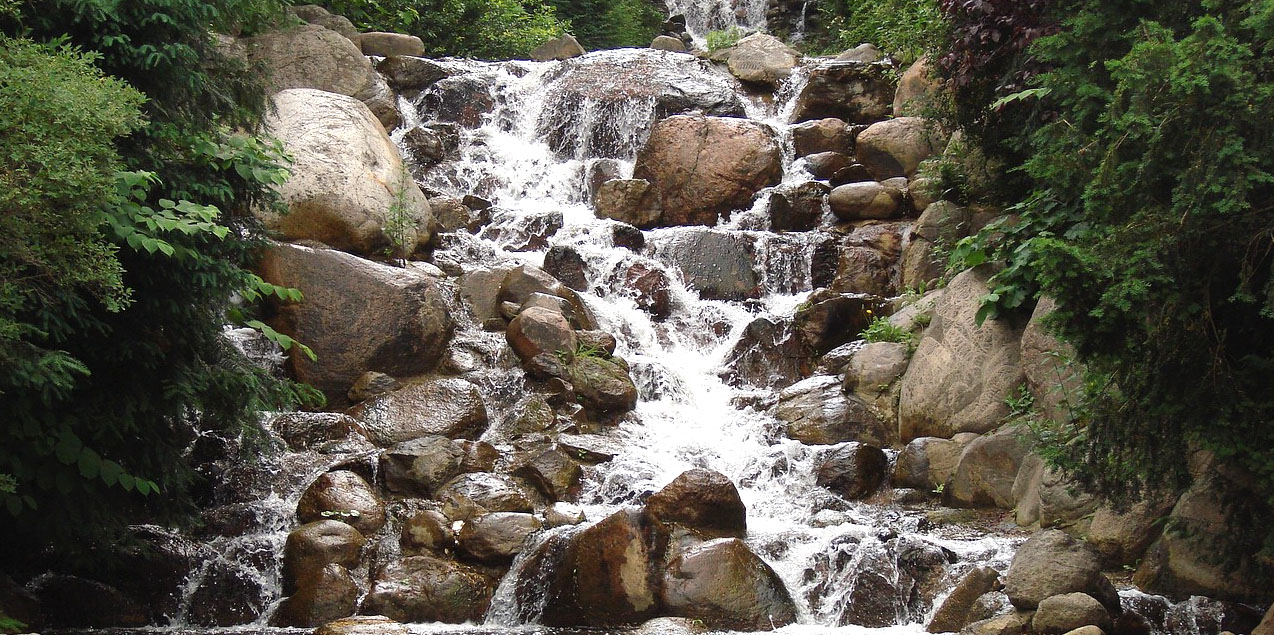 Blog

| August 3, 2020
As large users of natural resources, including water, the private sector has disproportionate impacts and dependencies on natural capital.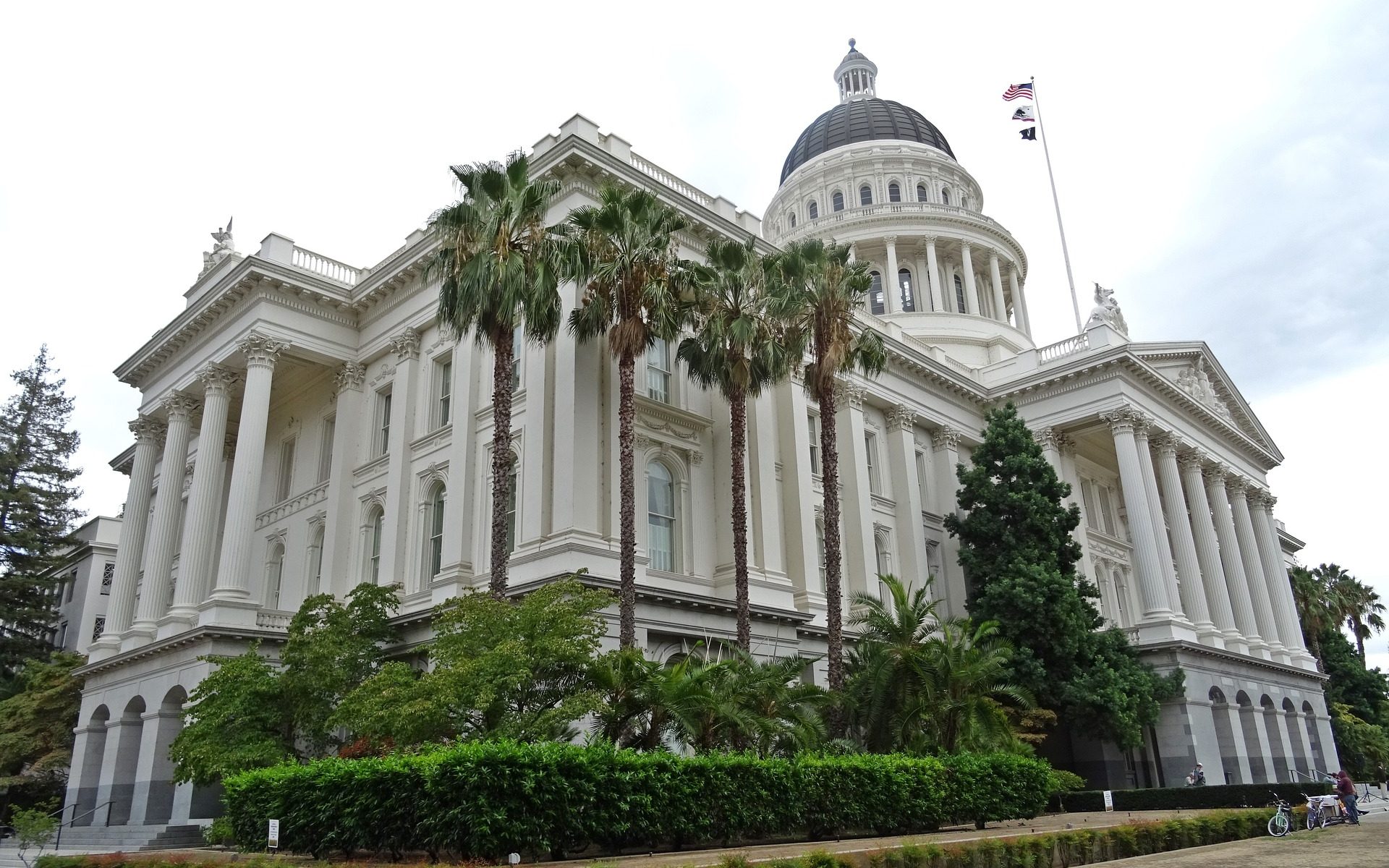 Blog

| July 29, 2020
In January 2020, California state agencies released a draft document meant to signify a new chapter in California water. Now, six months later and after extensive public consultation, the final draft of the Water Resilience Portfolio has arrived.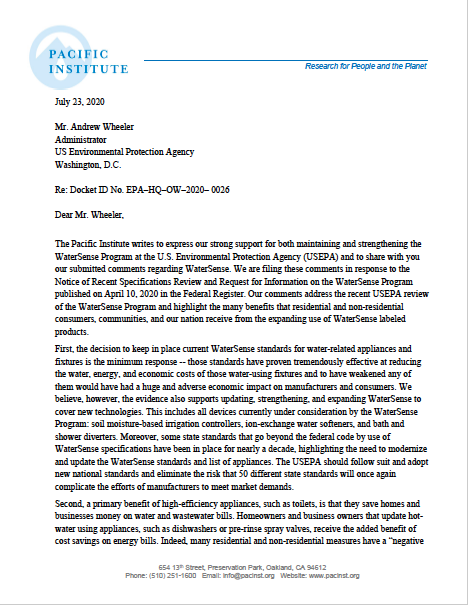 Publication

| July 29, 2020
This comment letter submitted to the US Environmental Protection Agency (USEPA) expresses strong support for both maintaining and strengthening the WaterSense Program at the USEPA, and includes specific recommendations for improving the program.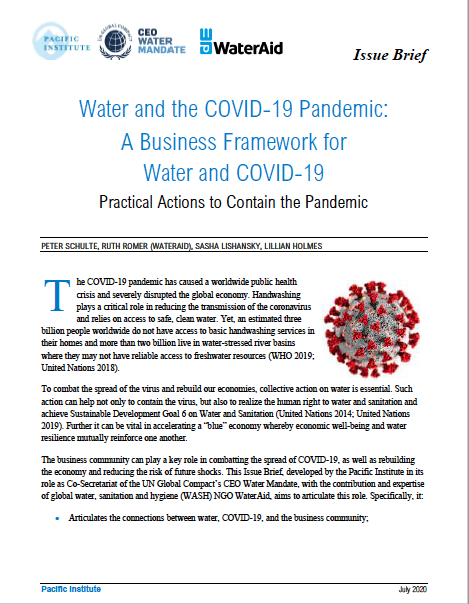 Publication

| July 16, 2020
To combat the spread of the COVID-19 virus and rebuild our economies during and after the pandemic, collective action on water is essential. Such action can help not only to contain the virus, but also to realize the human right to water and accelerate the "blue" economy, whereby economic well-being and water resilience mutually reinforce one another.