The Multi-Benefit Framework provides a four-step process and supporting resources for for systematically identifying and evaluating the multiple benefits and trade-offs of water management into decision-making.
The Pacific Institute report, Moving Toward a Multi-Benefit Approach for Water Management, describes the framework in more detail.  We are continuing to engage with stakeholders to update and improve the framework.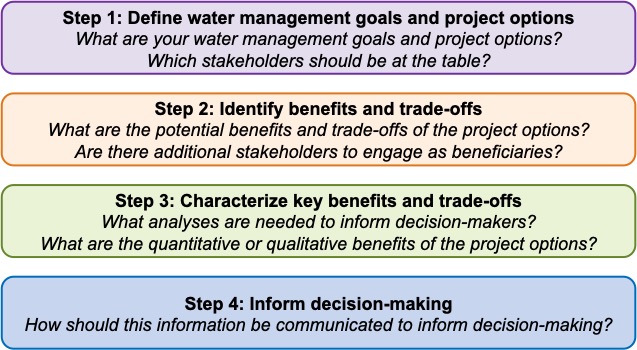 Next, learn more about how we are applying the framework through test cases to provide actionable guidance for water managers.
Explore the Multi-Benefit Framework
---