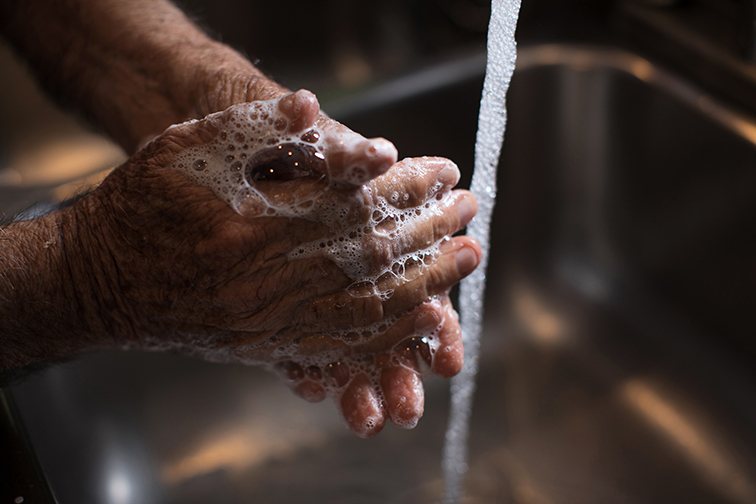 September 26, Oakland, California – California's Human Right to Water, passed in 2012, calls for safe, clean, affordable, and accessible water for all citizens. Yet while this statute has served as the touchstone for drinking water and sanitation efforts in the state, the human right to water and sanitation remains unrealized in many California communities. The problem is especially acute for small water systems and those serving disadvantaged communities.
Through an initiative of California's State Water Resources Control Board, over the next year the Pacific Institute will contribute to a Needs Analysis on the state of drinking water in California. Led by the Luskin Center for Innovation at the University of California, Los Angeles, the project will involve a statewide drinking water needs assessment to identify risks and solutions for water systems and private wells throughout California. The Pacific Institute will focus on the cost of implementing solutions and identifying funding sources. Other contributors to the project include the University of North Carolina's Environmental Finance Center, Corona Environmental Consulting, and Cal State Sacramento's Office of Water Programs.
"Safe drinking water is critical for healthy communities, yet several hundred water systems in California consistently fail to deliver water that is safe to drink," says Pacific Institute Senior Researcher Laura Feinstein. "This Needs Assessment is unique because the state has a first-ever opportunity to provide sustained funding for the state's failing and at-risk water systems."
Earlier this year, a statewide Safe and Affordable Drinking Water Fund was established when California Governor Gavin Newsom signed Senate Bill 200 into law. The Needs Analysis will inform how these funds can best be allocated to prioritize water systems and private wells most in need.
For more information, please contact Laura Feinstein at lfeinstein@pacinst.org.