By Mai-Lan Ha, Research Associate
Technology for development has been a hot topic in the development sphere, particularly here in the Bay Area. The rapid advancements in broadband and mobile technology, combined with the proliferation of mobile applications, and increasing internet penetration rates worldwide have allowed these new tools to take a central role in programs working to meet sustainable development objectives.
A few weeks ago, I attended Net Impact's annual conference as a judge for AT&T and EDF's Ideathon, "How Would You Address the Water Crisis," focused on utilizing mobile technology to help address the issue of water scarcity. The participants were thoughtful young professionals and students interested in understanding more about the water crisis and working with others to develop real solutions to address it.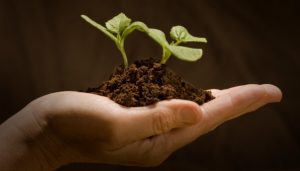 Interestingly, three of the solutions focused on leveraging consumer behavior in the marketplace to encourage more efficient water usage in agricultural supply chains. The proposed solutions focused on utilizing mobile technology (through an application) that would allow consumers to understand the water footprint of products – the idea being that, given the knowledge, consumers would choose to buy products with a lower water footprint and be rewarded for it through a company's reward program. There was significant recognition that tackling the water crisis will hinge upon addressing the issue of water and agriculture.
Here at the Pacific Institute, we have been engaged in utilizing web-based and mobile-based technologies to provide tools for different audiences. This includes analytical tools for water managers such as the Urban Water Demand to 2100 model and the Water-Energy Simulator (WE Sim) to help in decision making, those that empower local communities to make decisions about the best solutions to their water needs through the Community Choices System, or those that give communities a voice in monitoring and reporting water issues in urban areas through the WASH SMS system. Most recently, we developed a web-based platform, the Water Action Hub, that helps different actors, particularly business, find partners with whom organizations can collectively work to address local water challenges.
Since the Water Action Hub's launch in September 2012, actors ranging from local community-based organizations to international NGOs to large global businesses have signed-on and utilized it in different regions and basins around the world. For the most part, the Hub has been focused around a devolved model wherein users worldwide and particularly in any of the focus regions can sign-on, browse, and connect with one another at the river basin level. It led us to question, however, whether and how we complement facilitation of local partnership with a "top down," global coordination around key water-related challenges. Naturally, coordination around businesses' agricultural supply chains became one of the priority issues areas identified.
Over the next few months, the CEO Water Mandate will be building a specialized portal into the Water Action Hub focused upon catalyzing coordinated action around sustainable agriculture initiatives in key regions and around key commodities. The goal will be to align and up-scale action by the array of actors, be it businesses, government, or civil society, in a more coordinated (and efficient) manner in order to bring about real change. Of course, it will only represent one mechanism in a much bigger landscape of initiatives to tackle the multifaceted nature of the issue.
Stay tuned in the coming months as we build out and launch the portal!
Feel free to comment on this post or write me (mlha (at) pacinst.org) if you have any comments or ideas on how this can be best achieved or if you'd like to contribute to this exciting work.
Pacific Institute Insights is the staff blog of the Pacific Institute, one of the world's leading nonprofit research groups on sustainable and equitable management of natural resources. For more about what we do, click here. The views and opinions expressed in these blogs are those of the authors and do not necessarily reflect an official policy or position of the Pacific Institute.