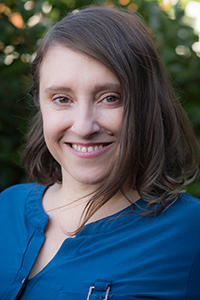 Jessica Dery
Research Associate


Jessica Dery joined the Pacific Institute in 2021 as a Research Associate. Her work addresses impediments and incentives for the use of recycled water, including oilfield-produced water, in agriculture by merging science, policy, and outreach to promote communication and trust.
Jessica is also a water quality and food safety researcher and assistant in extension at the University of Arizona. She has worked on a variety of interdisciplinary projects related to water quality and water reuse including agriculture and food safety, water treatment technologies, water reuse in power generation, and public perception. Her experience includes conducting synthesis research, working with the utility, agriculture, and energy sectors, and co-developing outreach products.
Jessica holds a B.S. in Microbiology from Arizona State University and is currently pursuing a Master's degree in Environmental Science with a focus in Environmental Microbiology from the University of Arizona.