Agriculture uses approximately 70% of the world's freshwater supply, and water managers are under mounting pressure to produce more food and fibre for a growing population while also reducing water waste and pollution and responding to a changing climate. In light of these challenges, more farmers are adopting innovative water management strategies, such as innovative irrigation systems and scheduling and methods to improve soil health. The Pacific Institute conducts research and works with innovative agricultural partners to identify and scale strategies to improve water management and ensure a vibrant agricultural system and global food security.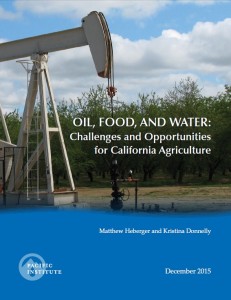 ---
Oil, gas, and agriculture are all central to California's economy. Yet the extent of harmful chemical contamination from the oil and gas industry on food production is not well documented, and there are mounting concerns over human health impacts. This study sheds light on the risks posed when oil and gas production and exploration operate alongside agriculture.
Learn More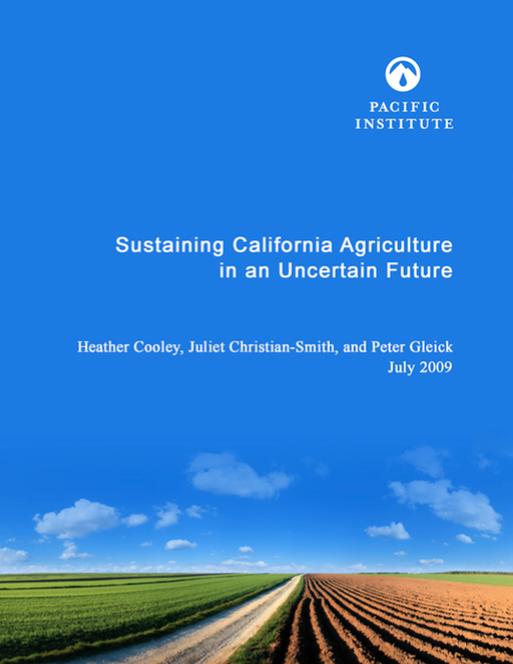 ---
Agriculture is an essential economic and cultural force in California. But with increasing pressures on water supply such as severe drought brought on by climate change and population growth, the future of the agricultural sector is uncertain.
Learn More