Earlier this week, Pacific Institute Communications Manager Rebecca Olson sat down with Pacific Institute Senior Researcher Dr. Sarah Diringer to talk about the challenges and promises of a multiple benefits approach to water management.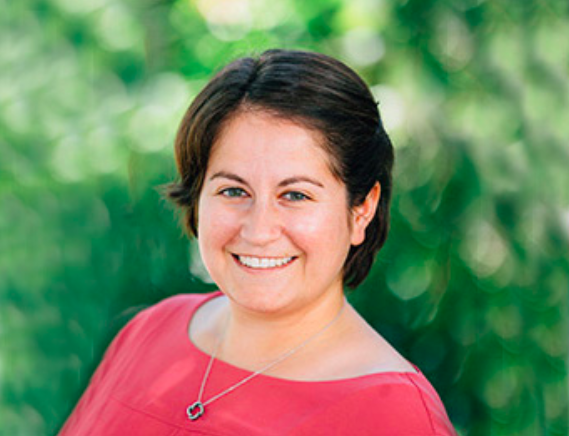 Rebecca Olson: Tell me about the work you are doing at the Pacific Institute on developing a comprehensive framework to evaluate multiple benefits of water investment strategies.
Sarah Diringer: There is broad recognition that we need to invest in our man-made water systems and our natural environment in order to adapt to climate change, address population growth, and update our aging infrastructure. There are a lot of options for investing in water management, ranging from water restoration to efficiency improvements, water reuse, and stormwater capture. In addition to helping our water systems, many of these strategies can also provide important "co-benefits" or additional benefits, such as reducing greenhouse gas emissions, providing habitat, or enhancing community livability.
Public and private entities don't always consider each of these benefits when selecting a management strategy. Over the past year, we have been working with a large group of stakeholders to develop a framework for examining multiple benefits that can help water managers and decision makers to better account for the benefits and the costs of water management decisions.
Rebecca Olson: What are the challenges to implementing a multi-benefits approach to water management? How does the framework you are developing address these challenges?
Sarah Diringer: There are a lot of great tools out there that look at multiple benefits of different water projects. However, these tools tend to focus on a single strategy of a specific geographic region, which makes it difficult to adapt a tool to a new place or project. For example, a tool that is developed to examine how effective forest management might improve water quality in Brazil cannot necessarily be applied to understanding the impacts of water reuse programs in Oakland. Our goal with the first phase of this work has been to compile the methods that are used across sectors and geographies to find a holistic way of discussing multiple benefits.
We hope the framework can provide a jumping off point for those who are interested in considering multiple benefits and lead to a more harmonized and comparable method for determining multiple benefits.
Rebecca Olson: Are there any new insights about water investment strategies that the multi-benefits perspective helps to illuminate?
Sarah Diringer: There has been a lot of work on examining multiple benefits for green infrastructure, like green roofs and sustainable landscapes. In addition to benefits from green infrastructure, there are many other water management strategies that can also provide benefits. For example, clothes washer rebates can decrease energy and water costs at home while helping water utilities to become more drought resilient. By considering the broad range of benefits and costs that water management can provide, we can better optimize our investments to benefit communities and the environment.
Rebecca Olson: Are there sectors or geographic regions that could especially benefit from integrated approaches to water management?
Sarah Diringer: Throughout the globe, communities are facing water challenges, from flooding to drought, river water quality, and drinking water quality issues. Integrated approaches to water management, including consideration of multiple benefits, can improve collaboration on addressing water challenges and help to maximize the benefits of our investments in water. The most effective strategies for addressing these challenges will be different everywhere, but the method of carefully considering multiple benefits can be incorporated.
Rebecca Olson: What's next on the horizon for your multi-benefits work?
Sarah Diringer: We are looking to apply the framework to real-world water management decisions. The first test case we're looking at focuses on the multiple benefits provided to businesses owners, local water agencies, and communities by installing sustainable landscapes on commercial properties in Southern California. The second test case will focus on quantifying multiple benefits of distributed rainwater capture systems in a large city that has experienced flooding. We're excited to see how the framework can help decision makers optimize their investments in water systems.
Rebecca Olson: What are some helpful resources you can recommend for those who want to learn more about the multi-benefits approach?
Sarah Diringer: We are releasing our first report in January that will lay out our approach for examining multiple benefits. It will include a chapter on motivations and drivers for considering multiple benefits, examine and categorize the benefits that can accrue, and look at how multiple benefits can be incorporated into existing decision making frameworks. People can also reach out to me directly if they're interested in learning more!