Water, Security, and Conflict
Published: August 2018
Authors: Peter Gleick and Charles Iceland
Pages: 16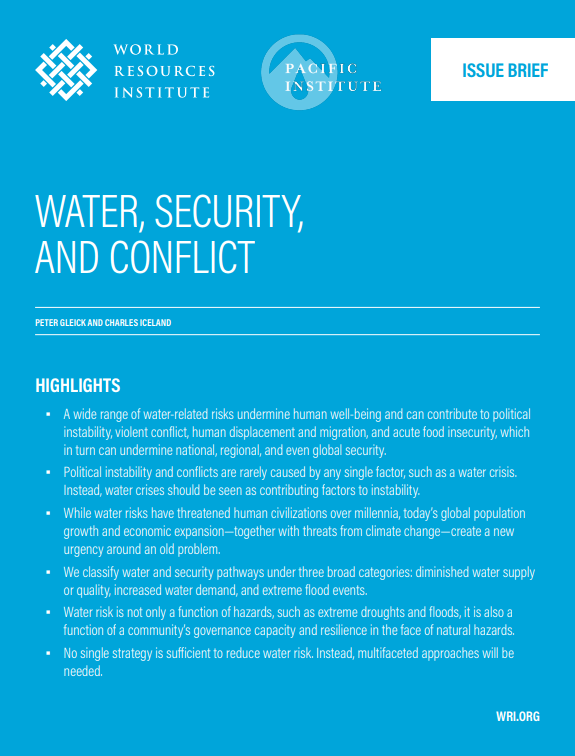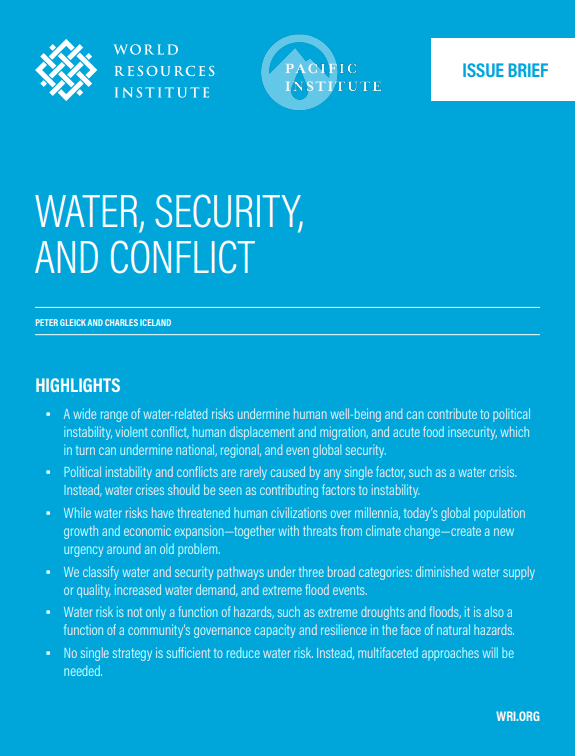 This issue brief summarizes the current understanding of water and security threats and their links to conflict, migration, and food insecurity. The authors review the key drivers behind growing water risk, describe and illustrate water and security pathways, and present approaches for reducing water related risks to global security.
The brief is the result of a joint project between the Pacific Institute and the World Resources Institute and part of the Pacific Institute's ongoing work on water and conflict. It aims to provide professionals in the defense, diplomacy, and development fields with knowledge to inform proactive policies and action that can be enacted before crises erupt.
Read the issue brief here.