Potential of Oilfield Produced Water for Irrigation in California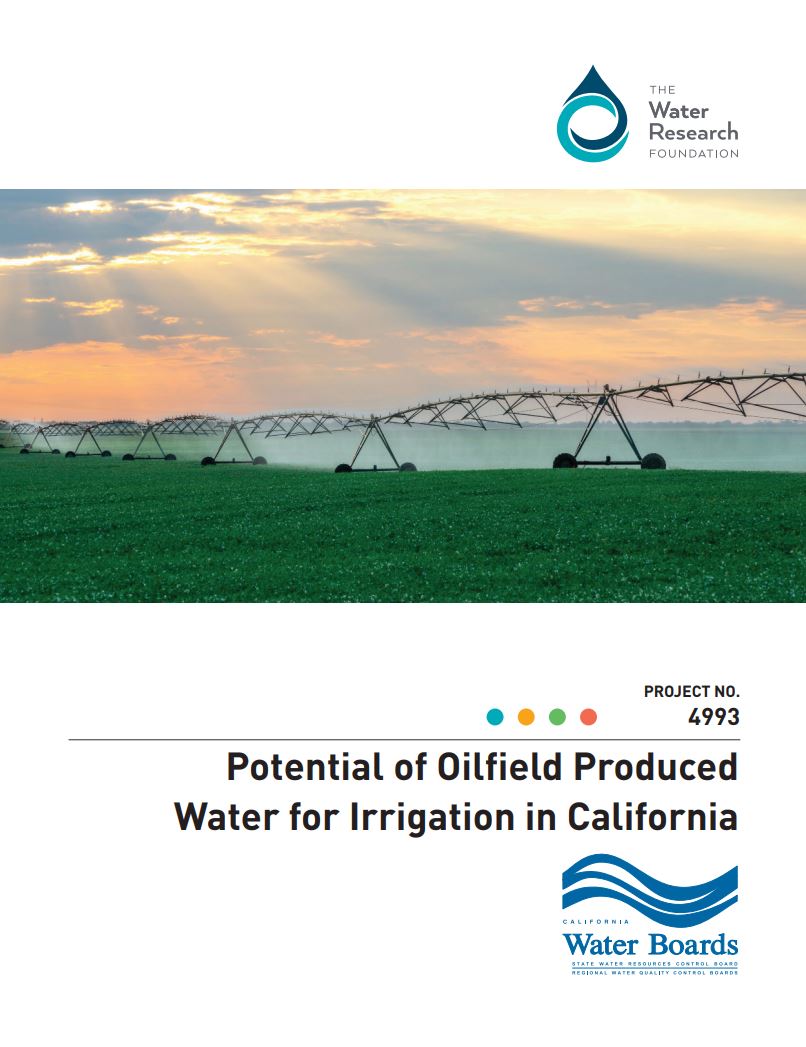 Potential of Oilfield Produced Water for Irrigation in California
View and download the report and a link to the geospatial model on the Water Research Foundation website here. (You will be required to create a free account.)
Facing the increasing severity of droughts due to climate change and ongoing depletion of groundwater, this project investigates the potential of Oilfield Produced Water (OPW) for agricultural irrigation. There is interest in using OPW, generated during oil and gas extraction, as a new source of irrigation water for some farms, but more work is needed to ensure this practice is protective of human and environmental health. This initiative, in partnership with the
Water Research Foundation
and the
California State Water Resources Control Board
, addresses knowledge gaps and seeks to provide comprehensive understanding on the use of OPW for agricultural irrigation. 
The project has two outputs:
Evaluating Title 22 Recycled Water Regulations as a template for OPW reuse; and
Creating a geospatial model and interactive map of the potential areas for OPW reuse.
The report delves into the evaluation of Title 22 Recycled Water Regulations as a policy template for OPW reuse. This comparison provides critical insights into monitoring, regulating, and managing alternative water supplies and the unique challenges posed by OPW. The project also developed an interactive geospatial model that provides decision-makers with a tool for evaluating potential areas for OPW reuse in California.
Addressing public concerns and informational gaps about the safety and sustainability of OPW for irrigation, the report aligns itself with two critical objectives. First, it critically evaluates the existing protective measures in place to protect public and environmental health. Second, it underscores the importance of developing a regulatory framework for OPW reuse, mirroring the best practices adopted in California's recycled water regulations.
The report serves as a starting point to help decision-makers better understand opportunities and risks of increasing use of OPW to address California's water scarcity challenges. Through its findings and interactive map, it sets the stage for the broader application and regulation of OPW reuse for irrigation, contributing towards a sustainable future for California's agriculture.