For the latest updates about the California drought go to www.californiadrought.org. 
This week in… Residential Water Use
The State Water Resources Control Board has released residential water use estimates for October 2014. Statewide residential water conservation was about 6.7% of water use in October 2013, down from 10.3% savings in September. It is not immediately clear whether conservation efforts are slowing or consumption is falling naturally due to warmer weather. Water saving efforts peaked in August at 11.6%. Ninety-one percent of urban water suppliers report instituting outdoor water use restrictions. The data represent 399 urban water suppliers that provide water to 34 million Californians.
In other news…
California Drought Status
Drought Monitor
Drought conditions
have not changes since last week.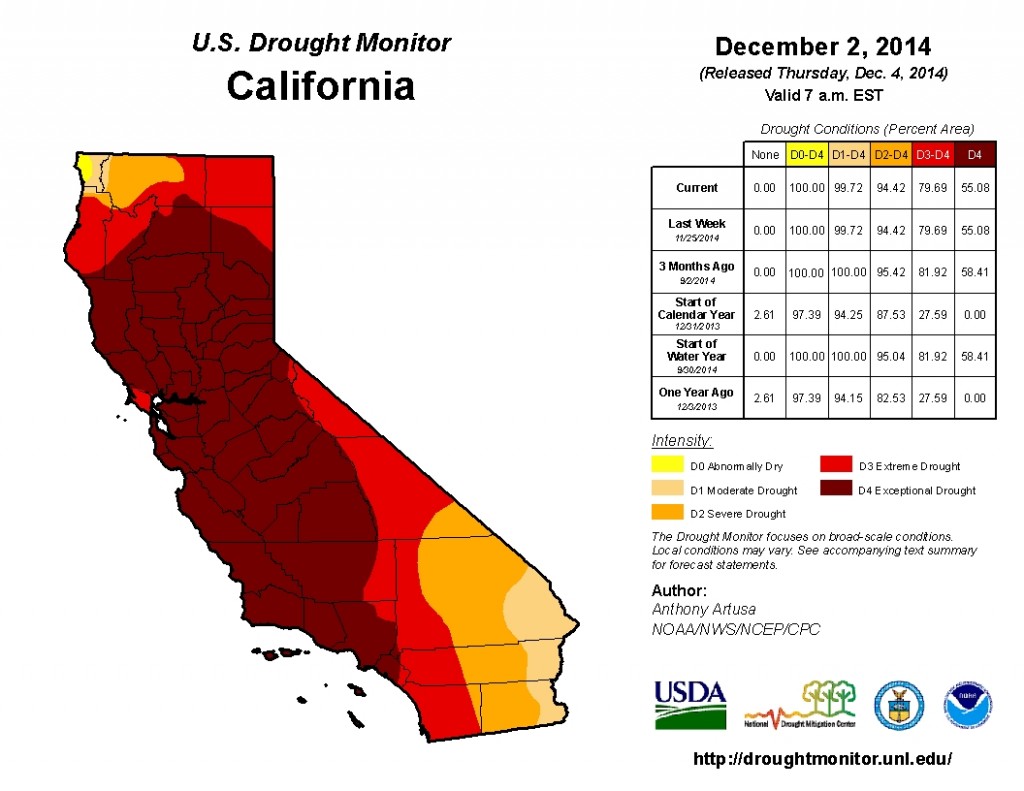 Precipitation
Large areas of California have received more precipitation than usual for this time in the water year. Still, DWR estimates California needs 150% of average precipitation to recover from the drought.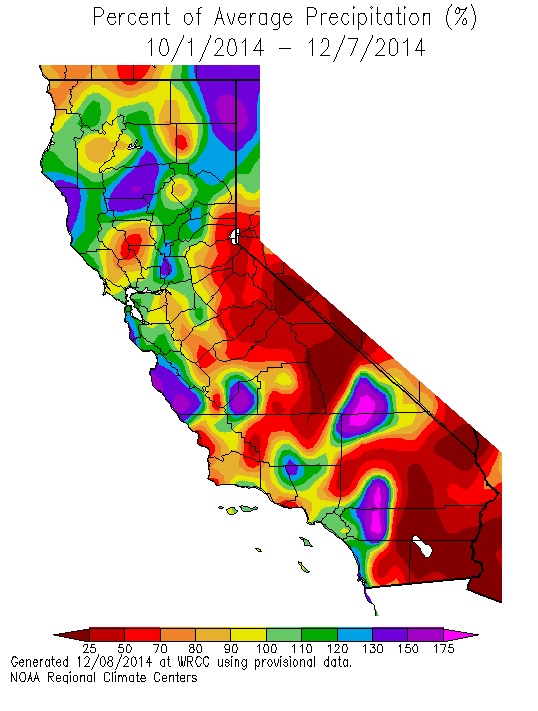 Reservoir Conditions
Statewide, California's major reservoirs (representing 27.3 million acre-feet of storage), are at about 29% of total capacity and 51% of normal. The state's five largest reservoirs (Shasta, Oroville, Trinity Lake, New Melones, and San Luis) are all below 30% capacity.