For the latest updates about the California drought go to www.californiadrought.org. 
This week in Chinook Salmon…
At the urging of Native American Indian tribes and other stakeholders, the Bureau of Reclamation has decided to release more water into the Klamath River to prevent die-off of Chinook Salmon. In July, the Bureau had issued a decision to withhold water from the river until the fish began to die; however, scientists noted that, by this point, it would be too late. The major threat to the fish is Ichthyophthirius multifiliis, a parasite that thrives on stagnant, warm waters.
The Bureau noted that the extra water provided for the fish would not reduce the amount of irrigation water diverted to the Sacramento River system; instead, there would be less water carrying over for next year. 
In other news…
California Drought Status
Drought Monitor
Above-normal rainfall in the southeast has improved drought conditions in a small part of California. However, this improvement will not have an effect on overall drought conditions in the state.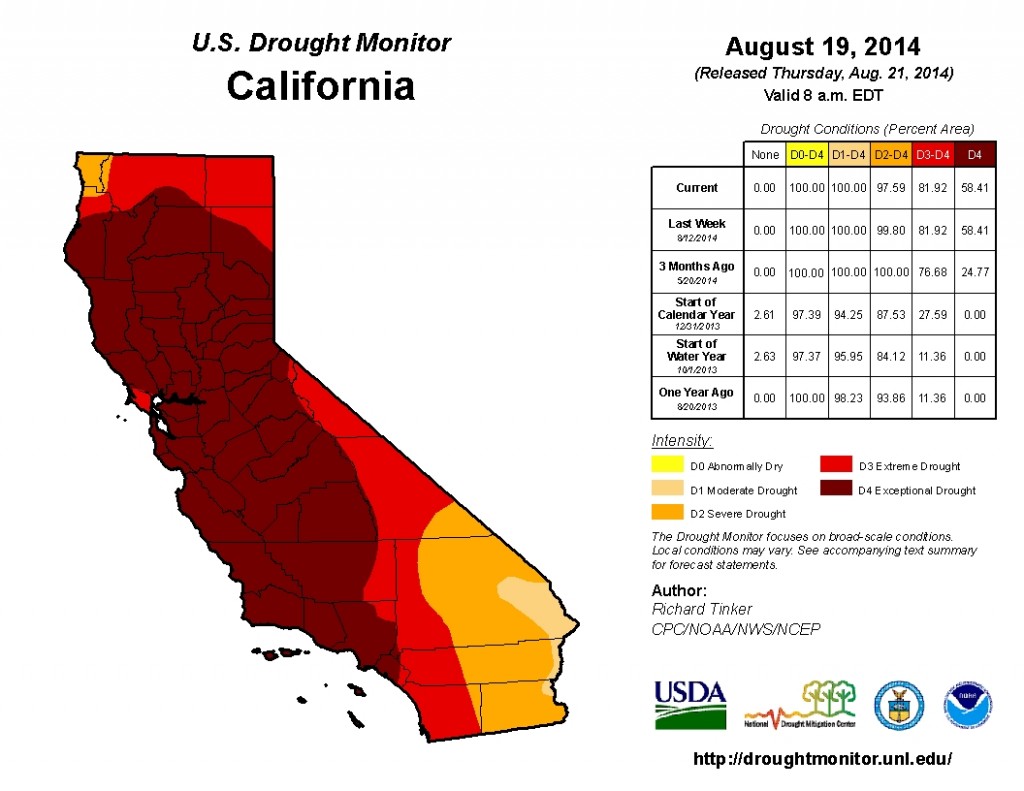 Reservoir Conditions
Statewide, California's major reservoirs (representing more than 26.6 million acre-feet of storage), are at about 32% of total capacity and 51% of normal.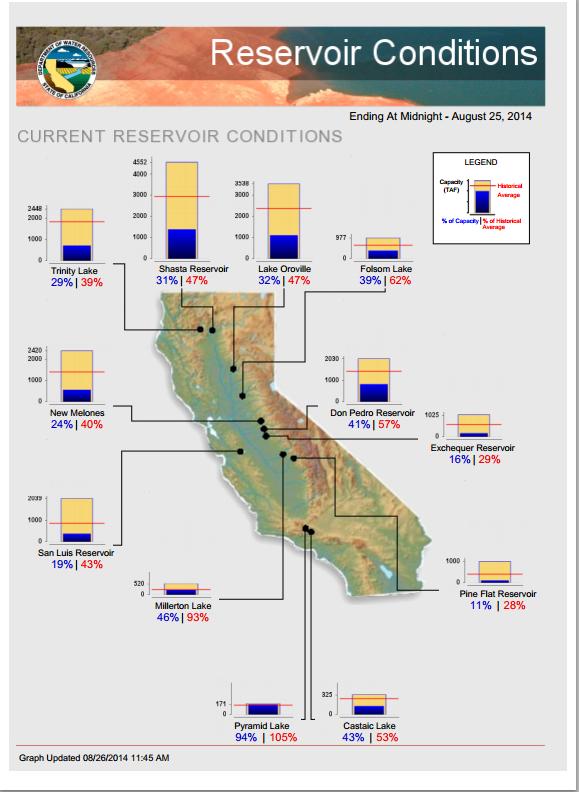 U.S. Seasonal Drought Outlook
The Climate Prediction Center at the National Weather Service expects drought to persist or intensify through November in all but the most southeastern part of the state.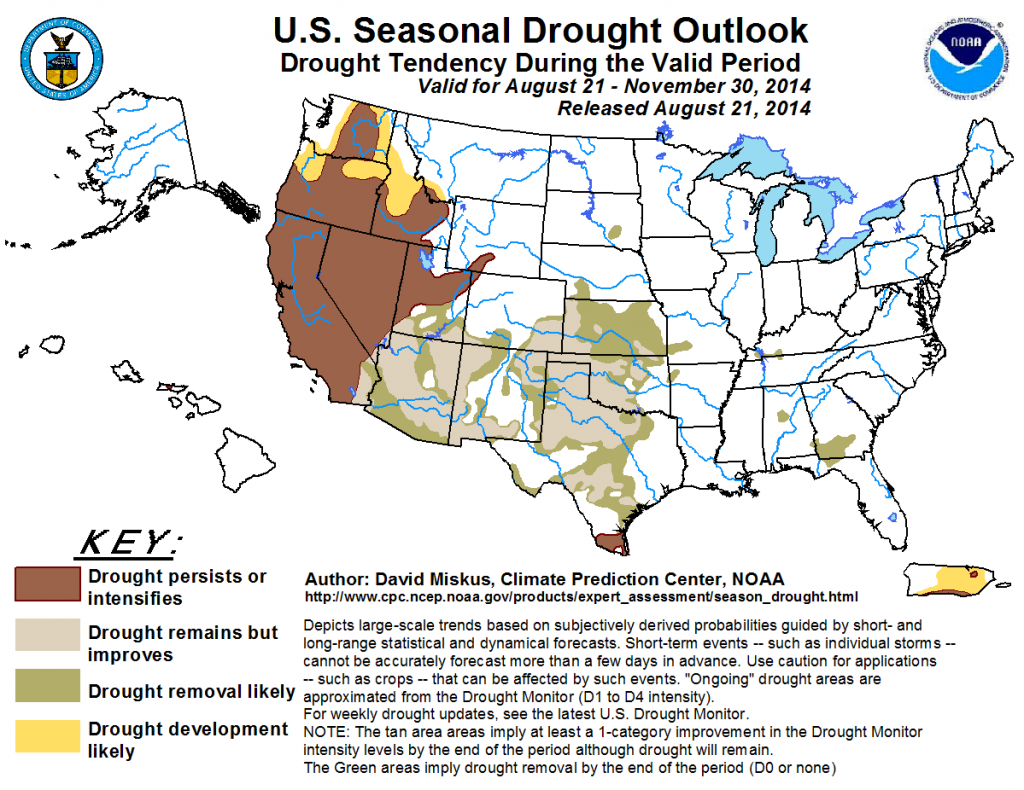 Hydropower
The U.S. Energy Information Administration released the Electric Power Monthly report for June. June generation was 74% of last year 58% of the 2001-2011 average.