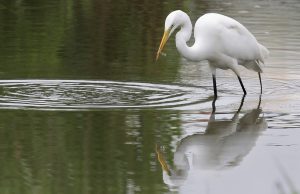 February 16, 2017, Oakland, Calif. – Last summer, the Pacific Institute launched its Congressman George Miller Water Policy Leadership Program, which annually supports two water policy interns. This program was established to honor the long service of Congressman George Miller to his country, and his legendary dedication and historical accomplishments around sustainable solutions to Western U.S. water policy reform. Congressman Miller served in the U.S. House of Representatives from 1975 to 2015, representing California's 11th congressional district.
The goal of the Congressman George Miller Water Policy Leadership Program is to train the next generation of water sustainability and environmental and economic justice leaders. The complex environmental challenges facing our society call for innovative and forward-thinking solutions from leaders who bring knowledge and expertise that traverse a wide range of backgrounds and perspectives.
The program brings emerging environmental leaders from a variety of backgrounds to contribute to our work under the mentorship of knowledgeable research staff. The program provides each intern with significant and varied experiences to build skills in research, outreach, and leadership; to benefit from a committed mentor; to have the opportunity to network with other professionals in the sustainability field; and to accomplish a specific project that also contributes to her/his career goals. Interns gain experience working in a nonprofit organization, including such tasks as reading and analyzing academic reports and other literature, analyzing data, writing reports and related materials, conducting Internet and field research, assisting with outreach, giving presentations, and connecting with others in the field.
Read more about this opportunity here.