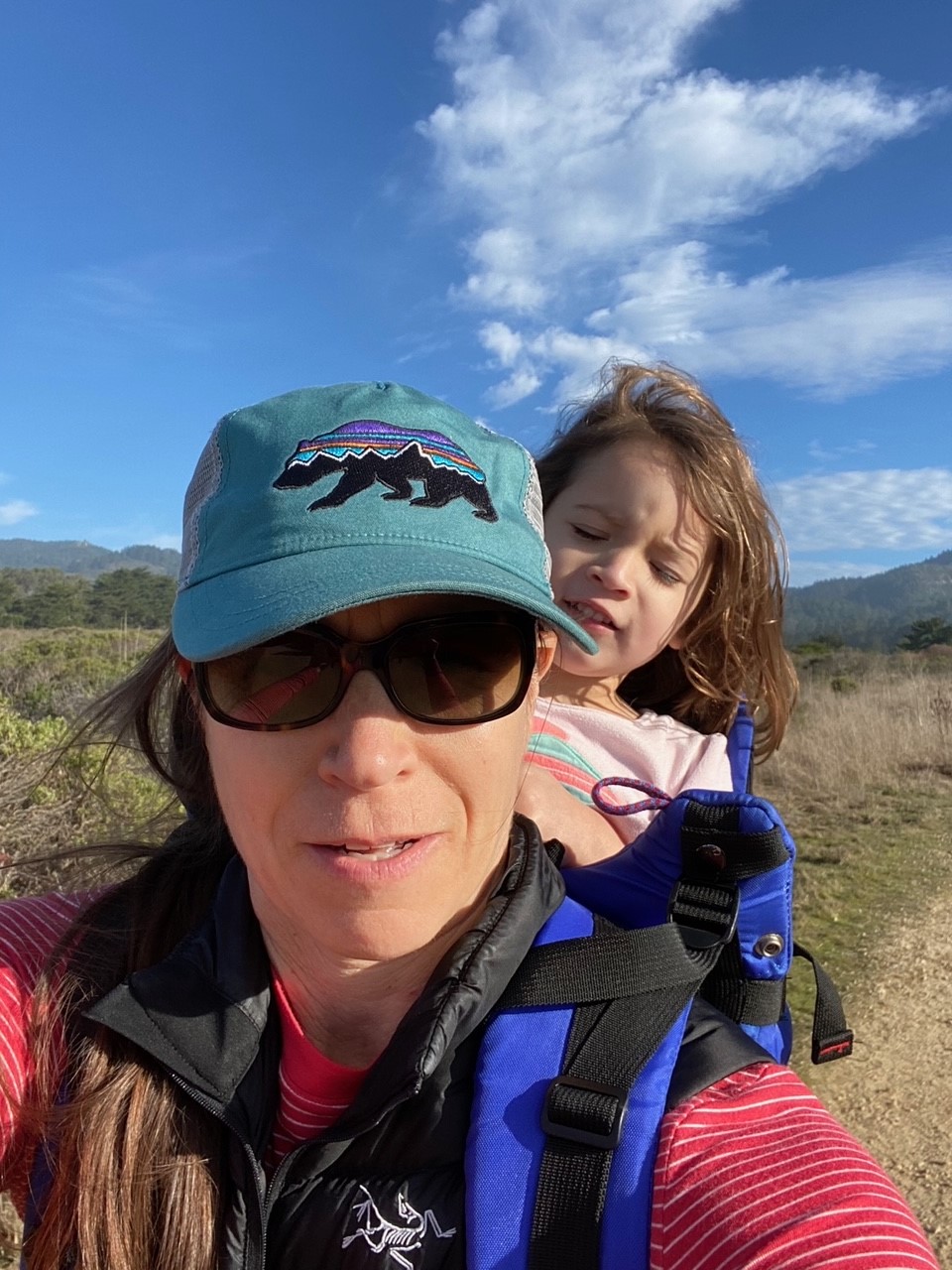 Growing up in the San Francisco Bay Area, Heather says she has vivid memories of exploring the beauty and wonder of the Sacramento-San Joaquin Delta as a child – from the water and from atop the levees – and of the punishing drought that gripped California from 1987 to 1992. "I remember the effort to conserve water," she recalls. "That was when I first understood its importance and how much we take water for granted."
As an undergraduate at the University of California, Berkeley, Heather fell in love with biology and chemistry, then later ecology. She says she was fascinated by the "relationship between living organisms and their physical and chemical environment." During and after her undergraduate education, Heather worked in the field and in several labs – first on pollution and invasive species in the San Francisco Bay, then forest dynamics with Whendee Silver, and finally on carbon cycling with Margaret Torn at Lawrence Berkeley National Labs.
"While at Berkeley, I was fortunate to have amazing women as mentors – they helped me navigate academia and find a career path that combined my interest in research with solving real-world problems."
In 2002, Heather returned to the University of California, Berkeley for graduate school in the Energy and Resources Group. It was there that she learned about scholar-activism, and, she says, "the critical importance of an interdisciplinary approach to solving problems in an increasingly complex world."
"I was initially focused on the interaction between climate and land use change. But when I started learning about the history of water development in California and in the western United States, I saw the need for a new, more sustainable path that effectively balances social, economic, and environmental needs," explains Heather.
After finishing grad school, Heather joined the Pacific Institute as a Research Associate in 2004. Over the years, she worked with colleagues on a range of issues – from seawater desalination and the water-energy nexus to the impacts of sea-level rise on the California coast. She co-directed the Water and Sustainability program with Pacific Institute's co-founder Peter Gleick for several years, and in 2016 became the Director of Research. In this role, she oversees the research team and helps to define and advance Pacific Institute's research to achieve its strategic priorities.
"I love working at the Pacific Institute because I get to work with a team of incredibly dedicated colleagues – who share a passion for using data and information to advance water sustainability and resilience through research and policy."
In her free time, Heather enjoys backpacking, mountain biking, trail running, and dancing at live shows. When at home, she loves cooking tasty and (mostly) healthy dishes for her friends and family.