Meet the 2016 Congressman George Miller Water Policy Leadership Grants Program Summer Interns

Ayana Crawford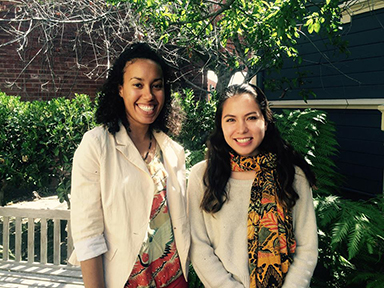 Ayana is a recent graduate from the University of California, Santa Cruz where she earned a Bachelor of Arts in Environmental Studies. During her four years at UCSC, Ayana completed a number of conservation internships that gave her a grounding in data analysis, field work, research, and report writing. Ayana has pursued environmental justice and political ecology throughout her coursework and is excited to apply this passion at the Pacific Institute, where she is working on water accessibility and water sustainability projects. After completing the George Miller Internship, Ayana will join a study abroad program in Spain and will then continue on to a research position focused on equitable access to freshwater.
Christine Tyler
Christine has a passion for water, sustainability, and Middle East politics. Now a senior at UC Berkeley, she has focused on international development, global water policy, land and resource rights, and the relationship between water, climate change, and conflict in the Middle East and North Africa region. Her experience is diverse, including research and journalism, facilitating a course on water and human rights, and working internationally for the United Nations (UN), writing reports and compiling data and infographics on water and sanitation. This summer, Christine will graduate with a B.A. in Political Science and minor in Middle Eastern Studies.
This page was last updated July 2017.