Media
Articles and Op-Eds
The Pacific Institute continues to be the media's go-to resource for water-related information and analysis. We help shape critical debates on water management and use through articles and stories from some of the top media outlets in the world. 
Select Highlights

California's High-value Crops, like Fruits and Nuts, are the Ones Most Vulnerable to Climate Change
04.22.2019 – A sobering recent study says that almost all of the state's crops, together valued at more than $50 billion a year… Read More.

Water War in California: Agencies Fight Over Drought Emergency Plan with Crucial Deadline Looming
04.18.2019 – California remains a holdout on a drought emergency plan for the Colorado River that is due next Tuesday by all seven river states… Read More.

How Much Hip Can the Desert Absorb?
04.12.2019 – On a blustery Thursday in late March, Stefan Ashkenazy, a hotelier and arts patron from Los Angeles… Read More.

Despite Billions in Losses and Clear Financial Dangers, Companies Slow to Respond to Water Risks
04.09.2019 – The world's largest companies, despite increasing awareness of how water scarcity can hurt the bottom line, are not moving quickly enough to address water risks that could harm their reputations… Read More.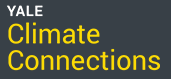 Climate Change Poses Security Risks, According to Decades of Intelligence Reports
04.08.2019 – Intelligence analysts have agreed since the late 80s that climate change poses serious security risks…. Read More.

California Governor's Plan to Create New Drinking Water Tax Faces Resistance
03.29.2019 – California Gov. Gavin Newsom, a Democrat, wants to create a tax on water customers to fund a safe drinking water program… Read More.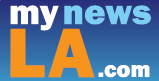 State Leaders To Tour Beleaguered Desert Water Facilities
03.29.2019 – Falling in line with Governor Newsom's clean water agenda outlined in the State of the State, a desert assemblyman will host state leaders Friday… Read More.

Martha Davis: Using Sustainable Landscapes To Address Climate Change & Drought
03.27.2019 – In November, Los Angeles County passed Measure W, providing $3 billion per decade for regional green infrastructure projects to capture stormwater… Read More.

Tackling the Water Crisis Will Be Just As-Hard as It Sounds
03.22.2019 – As entrepreneurs grapple with water sustainability… Read More.

The Looming Water Crisis
03.21.2019 – The Philippines is touted to be a water-rich country. "We are an agricultural country, and that says a lot regarding the importance of water supply… Read More.

Residents See Zero Progress at Salton Sea, but New Officials Say It's Time to Turn the Page
03.20.2019 – Another group of top state officials visited the Salton Sea this week to promise that this time, things will be different… Read More.

12 Facts That Show Why Bottled Water Is One of the Biggest Scams of the Century
03.20.2019 – Nearly 780 million people worldwide do not have access to a source of clean water (water that flows through a household connection, borehole… Read More.

New York's Mayor Wants to Spend $10 Billion to Save Wall Street from Disastrous Flooding, but Some People Are Skeptical
03.19.2019 – Mayor Bill de Blasio of New York City just revealed a $10 billion plan to extend part… Read More.

State Water Board Voted To Exclude Desert Agency From Pact
03.18.2019 – The board voted to exclude the Imperial Irrigation District from a Southwestern states water conservation pact… Read More.

Water War in California: Two Agencies Fight over Colorado River Drought Plan with a Crucial Deadline Looming
03.15.2019 – There's a new reason to disregard clean-water protections in the mountainous, coal-mining state of West Virginia, and plenty… Read More.

U.S. Group Says 'Big' Residents Don't Need Safer Water
03.14.2019 – There's a new reason to disregard clean-water protections in the mountainous, coal-mining state of West Virginia, and plenty… Read More.


Environmental Crisis in Salton Sea Area Could Upend Drought Contingency Plan
03.13.2019 – The Imperial Irrigation District announced Wednesday it is declining to sign a Southwestern-states water… Read More.

California Is Missing the Chance to Collect Trillions of Gallons of Rainwater Each Month in Its Wettest Season in 40 Years Following Six-Year Drought That Bankrupted Farmers and Sparked Deadly Wildfires
03.07.2019 – California is wasting trillions of gallons of rainwater each month during its wettest season in 40… Read More.

Despite California's Long Drought, Trillions of Gallons of Rainwater Wastefully Flowing into Sea
03.06.2019 – California's rainy season could be the wettest in 40 years, but experts say the state is missing a major… Read More.

February Storms Wash Away Drought Conditions. Will San Diegans Continue to Conserve?
03.04.2019 – February storms have left California flush with water, relieving concerns the state could quickly … Read More.

Why California's Droughts and Floods will Only Get Worse
03.04.2019 – The Golden State's had a harsh winter. Between October 1 and March 3, most California… Read More.

Disputes Over Water will be an Increasing Source of International Tension
02.28.2019 – Violence over water access is on the rise… Read More.

Metropolitan Water District's 'generous' Colorado River offer hurts Salton Sea hopes
02.28.2019 – In the grand chess match that has been the seven-state effort to craft a comprehensive Colorado River… Read More.

Plan to Combat Drought in West Hinges on California, Arizona
02.27.2019 – A California irrigation district with the highest-priority rights to water from a major Western river… Read More.

California Touts Desalination, but Take It With a Grain of Salt
02.27.2019 – Slimming down a $17 billion plan to shunt water from Northern California to the arid south… Read More.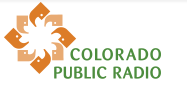 Bid To Secure Cash For The Salton Sea Stalls Colorado River Drought Plan
02.26.2019 – A California irrigation district with the highest-priority rights to Colorado River water is using its power… Read More.

PD Editorial: California Needs to Save more of its Rainwater
02.23.2019 – The amount of rain that has fallen on California this winter is prodigious — 18 trillion gallons, enough water to fill 27 million Olympic… Read More.

California Wastes Most of its Rainwater, Which Simply Goes Down the Drain
02.20.2019 – California's wet winter has dumped an estimated 18 trillion gallons of rain in February alone. But much of it is simply going… Read More.

Wet Winter Mostly Wasted in California
02.20.2019 – California's wet winter has dumped at estimated 18 trillion gallons of rain in February alone. But much of it is simply going down the… Read More.

California Regulators Get Serious About Building Decarbonization
02.15.2019 – For decades, California has led the world in efforts to reduce the energy consumption of appliances
… Read More.

The History of Poisoning the Well
02.13.2019 – It was a sultry-hot Sunday in August 2014 when ISIS came to the Iraqi town of Snune. Roaring around the flanks
… Read More.

Imperial Irrigation District ties Colorado River plan to Salton Sea funds. Make it happen.
02.08.2019 – The Imperial Irrigation District holds among the oldest and largest rights to water from the Colorado River… Read More.

Slaking the World's Thirst with Seawater Dumps Toxic Brine in Oceans
02.07.2019 – Growing populations and tightening water supplies have spurred people in many places… Read More.

Salton Sea Money Demand Clogs Up Colorado River Drought Plans
02.06.2019 – California's Salton Sea is a complicated place that's not well known outside the Golden State… Read More.

Peter Gleick Wants to Solve the Water Crisis Yesterday
01.25.2019 – Peter Gleick is the founder and emeritus director of the Pacific Institute in Berkeley, California, and perhaps the world's leading authority on… Read More.

Making Salty Water Drinkable Also Makes Brine
01.14.2019 – About 700 million people worldwide lack reliable access to fresh water, a number which might grow due to population growth and climate change… Read More.

Fawning Over 'Fiji Water Girl' Ignores The Evils Of Bottled Water
01.10.2019 – While the Internet fawned over Fiji Water Girl, one of the models hired to pass out bottled drinks and photobomb… Read More.

California Water Board Outlines $606M Bill Assistance Program
01.08.2019 – To subsidize drinking water bills for poor households, California regulators recommend new taxes on bottled water and incomes above $1 million a year…Read More.

An Unexpected Side Effect of Drought: Higher Carbon Emissions.
12.21.2018 – During the darkest days of the drought that has gripped the western U.S. since the early 2000s, fires raged… Read More.

7 Striking Photos That Sum Up Our Turbulent World In 2018
12.20.2018 – From a fearless 15-year-old standing up to world leaders on climate change to the tragedy of California's wildfires, these images are… Read More.

California's Droughts Hurt Fight Against Climate Change. Study Tells Us Why
12.29.2018 – Recent droughts across the West have belted drinking-water supplies, withered crops and fanned deadly wildfires… Read More.

The West Coast's Biggest Bird Oasis is Dying. Will it be Saved?
12.28.2018 – During migration season, birds pack the wetlands at the edge of the Salton Sea… Read More.

An Unexpected Side Effect of Drought: Higher Carbon Emissions.
12.21.2018 – During the darkest days of the drought that has gripped the western U.S. since the early 2000s… Read More.

The Pacific Institute: A Global Water Think Tank
12.11.2018 – The Pacific Institute is a global water think tank that combines science-based thought leadership with active outreach to influence local… Read More.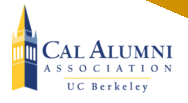 Tunnel Vision: This Water Plan Might Make a Splash in the Delta
11.21.2018 – A long-debated water plan that could change the course—literally—of water in California, will be up for a vote by the State Water Resources Control Board…Read More.

Counting Homes Cut Off From Water Is A Data Collection Nightmare
11.20.2018 – Earlier this year, state regulators sent California's roughly 3,000 community water systems an annual report that included what the authors thought was a reasonable…Read More.

Op-ed by Peter Gleick: Voters Rejected Proposition 3. Where Now on Water?
11.12.2018 – California voters have rejected Proposition 3, the $8.9 billion water bond, sending a message to…Read More.

Op-Ed by Pacific Institute Staff: Untangling the Complexities of California's Proposition 3 Water Bond
10.29.2018 – The $8.9 billion bond measure on the November 6 ballot covers a lot of …Read More.

How Water, Rather than Oil, Could Spark Conflict in the Middle East
10.17.2018 – With 5% of the world's population but only 1% of global freshwater, the Middle East has long been identified…Read More.

Water Conflicts Worldwide Threaten Peace Amid Efforts to Preserve Resources
10.14.2018 – Conflicts over water are on the rise across the globe as populations balloon in Asia and Africa, new dams alter river flow…Read More.

Op-Ed by Michael Cohen: Hard Lessons at the Salton Sea from the First 15 Years of the Massive QSA Water Deal
10.11.2018 – Oct. 10 marked the 15th anniversary of the signing of the Quantification Settlement Agreement (QSA). The QSA created…Read More.

The Salton Sea is Shrinking Even Faster, and California Still Hasn't Done Much to Fix It
09.19.2018 – More than 100 people gathered on a dry stretch of dirt at Red Hill Bay, where the lake's shoreline was receding quickly. They were there to…Read More.

Water Is Free. Why Do Americans Spend Billions on the Bottled Stuff?
09.05.2018 – According to the Beverage Marketing Corporation, bottled water was an $18.5 billion industry in the U.S. in 2017….Read More.

The Water Crises Aren't Coming—They're Here
08.23.2018 – For eons, the earth has had the same amount of water—no more, no less. What the ancient Romans used for crops and Nefertiti drank? It's the same…Read More.

5 Easy Ways to Eliminate Plastic From Your Travels
08.14.2018 – No matter how good travel may be for the soul, it's not always great for the environment….Read More.

Capturing Stormwater and Other Worthwhile Pursuits
08.08.2018 – For thirsty cities, stormwater is a valued resource to shore up water supplies and adapt to climate change…Read More.

Survival of North America's Desert Wetlands Depends on Lake Mead
08.04.2018 – La Cienega de Santa Clara, sitting at the edge of the Sonoran Desert in northwestern Mexico…Read More.

How Communities Are Turning Stormwater From a Liability to an Asset
07.13.2018 – A new report from the Pacific Institute outlines creative collaborations and policy changes needed to better scale stormwater solutions…Read More.

In Deep Water: Water Economy is Threatened by Climate Change
07.07.2018 – Water is so precious because it is limited by nature. The science of water economy studies the way in which water resources are limited…Read More.

Southern California's Coastal Communities Could Lose 130 Feet of Cliffs This Century as Sea Levels Rise
06.27.2018 – It's not just beaches and sand that are disappearing as the ocean pushes inland. Sea level rise is also eating away at California's coastal cliffs…Read More.

Lawrence Berkeley Scientists Find a Cool Way to Save Water
06.04.2018 – Saving water may be as simple as changing the type of roof you have, two scientists in Berkeley discovered…Read More.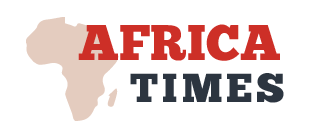 Scientists Track the Role of Water Resources in Global Conflicts
06.01.2018 – When it comes to conflict over water resources, the stories are as different as the cultures and the context…Read More.

How the Colorado River's Future Could Hinge on a Little-known California Election
05.30.2018 – A few thousand votes in California's Imperial Valley could have major consequences for millions of people who depend…Read More.
As Droughts Worsen, U.S. Water Insecurity Grows
05.26.2018 – Burgeoning population growth and a decadeslong decline in groundwater resources is adding to the instability…Read More.

California's Only Sea is Dying and Now Threatening Children
05.23.2018 – The Salton Sea is steadily disappearing, and communities near it are literally being left in the dust…Read More.

Heavy Pumping Strains Desert Water Supply
05.23.2018 – Water pumped from hundreds of wells has transformed the desert of the Coachella Valley into a lush patchwork…Read More.

Bottled Water and the Damage Done: Coping With Plastic Pollution
05.21.2018 – Turn to the nation's most objective and informative daily environmental news resource to learn how the United States and key players…Read More.

A recipe for war: Soon, 40 Percent of People Will Live in Water-stressed Regions
05.21.2018 – If the preciousness and precariousness of freshwater eludes many of us, the immediate future will likely afford far fewer that privilege…Read More.

County to Host Workshop on Water Import Projects
05.20.2018 – Last fall the National Resource Agency invited proposals for projects involving importing water from the …Read More.

California Moves Closer to Crafting Specific Water Caps for Urban Districts
05.18.2018 – California cities and towns may find themselves on a water budget in the next decade under a pair of bills approved Thursday by the legislature…Read More.

Humans are Causing Massive Changes in the Location of Water Around the World, NASA Says
05.16.2018 – A 14-year NASA mission has confirmed that a massive redistribution of freshwater is occurring across Earth…Read More.

California, Battered by Global Warming's Weather Whiplash, is Fighting to Stop It
05.14.2018 – Three decades later, California has been ravaged by just this sort of weather whiplash…Read More.

Ballot Measure Aims to Preserve Salton Sea, Help Air Quality
05.02.2018 – A project to protect Californians who live near the Salton Sea from deteriorating air quality could sink…Read More.

How Can Food Companies Engage in the Global Goals Agenda on Water?
05.01.2018 – With the era of dam building coming to an end in much of the developed world…Read More.

Where Water is Scarce, Communities Turn to Reusing Wastewater
05.01.2018 – With the era of dam building coming to an end in much of the developed world…Read More.

10 Questions About the 11 Proposals to Save the Salton Sea
04.17.2018 – Less than fifteen miles from where Beyonce took the stage at the Coachella Music Festival …Read More.

Drought Returns To Huge Swaths Of U.S., Fueling Fears Of A Thirsty Future
04.17.2018 – Global warming, worsening droughts, vanishing groundwater and growing populations will make the U.S. more vulnerable to water …Read More.

The 'New Normal'? Sierra Snow Drought Endures Despite 'Miracle' March
04.16.2018 – The series of March storms that slammed the Sierra Nevada made skiers and snowboarders …Read More.

Celebrated Momentum Fades at the Salton Sea
03.31.2018 – Considering the history of the past 15 years, it shouldn't come as a shock…Read More.

From Not Enough to Too Much, the World's Water Crisis Explained
03.22.2018 – Many more cities than Cape Town face an uncertain future over water. But there are emerging …Read More.

We Need Far More Than a Day Dedicated to Water Issues
03.21.2018 – As many followers of GreenBiz know, today is World Water Day, an annual event dedicated…Read More.

California Promised to Work on the Salton Sea Crisis. a Year Later, Little Has Been Done and Costs Are up $27m
03.21.2018 – A year ago, California's Natural Resources Agency issued a plan for the Salton Sea…Read More.

Can the Salton Sea be saved?
03.20.2018 – If you don't live near the fading banks of the Salton Sea, it's easy to forget it exists — that is, until the winds pick up. …Read More.

$10 Million Coming to Bay Area Desalination Project; but It's Not on the Ocean
03.16.2018 – The ocean has been eyed as a panacea for California's perpetual trials with drought. The idea …Read More.

This is What a West Without Water Will Look Like
03.15.2018 – The Southwest United States is wrapping up an abnormally dry winter. Nearly all of Utah, New Mexico …Read More.

How A Dying Lake In California Factors Into The Colorado River's Future
03.13.2018 – The biggest lake in California is shrinking. The Salton Sea occupies a hot, desert basin a short drive …Read More.

Can Importing Water From The Gulf Of California Save The Salton Sea?
03.11.2018 – A lot of people are saying you need to import water from Mexico to save the Salton Sea, but there are several …Read More.

From Almonds to Rice, Climate Change Could Slash California Crop Yields by 2050
03.02.2018 – Climate change could decrease the yield of some crops in California by up to 40 percent by 2050. That's a big deal for farmers in the …Read More.

Study: Climate Change Threatens Major Crops in California
02.27.2018 – California currently provides two-thirds of the country's fruits and nuts, but according to a new study published…Read More.

Welcome to the Age of Climate Migration
02.25.2018 – Extreme weather due to climate change displaced more than a million people from their homes last year. It could soon reshape the nation…Read More.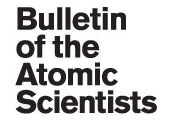 Day Zero: Lessons from Cape Town's Crisis
02.16.2018 – Cape Town, South Africa, has been in the news a lot lately, due to its water crisis, labeled "Day Zero." But what exactly does the term mean? How did a water crisis like this…Read More.

For the Growing Global Water Crisis, Climate Change May be the Last Straw
02.15.2018 – Before man-made climate change kicked in — and well before Cape Town's "Day Zero", where…Read More.

California Drought: Water Conservation Slipping Statewide as Dry Weather Returns
02.14.2018 – As California suffers through another dry winter, increasing fears that drought conditions may be…Read More.

Op-Ed by Peter Gleick: We Have Seen The Future Of Water, And It Is Cape Town
02.09.2018 – Cape Town is parched. Severe drought and high water use have collided in South Africa's second largest city…Read More.

Op-Ed by Peter Gleick: Cape Town Is Running out of Water. Could More Cities Be Next?
02.08.2018 – After more than three years of severe drought, Cape Town, a city of nearly 4 million people, is running…Read More.

Cape Town is Running Out of Water. Is Los Angeles Next?
02.06.2018 – There's an expression in Afrikaans, n boer maak a plan, which roughly translates to "a farmer makes…Read More.

Circular Water Management: Still a Drop in the Bucket
02.05.2018 – While the risks associated with water are widely known within large businesses, the majority of companies…Read More.

Cape Town's Water Restrictions Now Limit Residents to Absolute Minimum Needed for Survival
02.01.2018 – Cape Town is trying to make a little bit of water go a long way. Its reservoirs are down…Read More.

Winter Heat Wave Bakes the Southwest, Bringing Renewed Worries of Severe Drought
01.30.2018 – The pear trees are already blooming in Celeste Cantú's garden. She usually sees the blossoms…Read More.

California Water: Desalination Projects Move Forward with New State Funding
01.30.2018 – California water officials have approved $34.4 million in grants to eight desalination projects…Read More.

Evian Will Make All Its Water Bottles Out Of 100% Recycled Plastic
01.18.2018 – Can the bottled water industry solve its sustainability problem…Read More.

Reno's Warming Trend Continued in 2017 and Hindered Snowfall
01.09.2018 – Last year was the wettest on record in Reno and among the warmest. The 13.73 inches of precipitation …Read More.
Click here for Articles and Op-Eds Archives.