Media
Articles and Op-Eds
The Pacific Institute continues to be the media's go-to resource for water-related information and analysis. We help shape critical debates on water management and use through articles and stories from some of the top media outlets in the world. 
Select Highlights

10 Questions About the 11 Proposals to Save the Salton Sea
04.17.2018 – Less than fifteen miles from where Beyonce took the stage at the Coachella Music Festival …Read More.

Drought Returns to Huge Swaths of U.S., Fueling Fears of a Thirsty Future
04.17.2018 – Less than eight months after Hurricane Harvey pelted the Texas Gulf Coast with torrential rainfall …Read More.

The 'New Normal'? Sierra Snow Drought Endures Despite 'Miracle' March
04.16.2018 – The series of March storms that slammed the Sierra Nevada made skiers and snowboarders …Read More.

Celebrated Momentum Fades at the Salton Sea
03.31.2018 – Considering the history of the past 15 years, it shouldn't come as a shock…Read More.

From Not Enough to Too Much, the World's Water Crisis Explained
03.22.2018 – Many more cities than Cape Town face an uncertain future over water. But there are emerging …Read More.

We Need Far More Than a Day Dedicated to Water Issues
03.21.2018 – As many followers of GreenBiz know, today is World Water Day, an annual event dedicated…Read More.

California Promised to Work on the Salton Sea Crisis. a Year Later, Little Has Been Done and Costs Are up $27m
03.21.2018 – A year ago, California's Natural Resources Agency issued a plan for the Salton Sea…Read More.

Can the Salton Sea be saved?
03.20.2018 – If you don't live near the fading banks of the Salton Sea, it's easy to forget it exists — that is, until the winds pick up. …Read More.

$10 Million Coming to Bay Area Desalination Project; but It's Not on the Ocean
03.16.2018 – The ocean has been eyed as a panacea for California's perpetual trials with drought. The idea …Read More.

This is What a West Without Water Will Look Like
03.15.2018 – The Southwest United States is wrapping up an abnormally dry winter. Nearly all of Utah, New Mexico …Read More.

How A Dying Lake In California Factors Into The Colorado River's Future
03.13.2018 – The biggest lake in California is shrinking. The Salton Sea occupies a hot, desert basin a short drive …Read More.

Can Importing Water From The Gulf Of California Save The Salton Sea?
03.11.2018 – A lot of people are saying you need to import water from Mexico to save the Salton Sea, but there are several …Read More.

From Almonds to Rice, Climate Change Could Slash California Crop Yields by 2050
03.02.2018 – Climate change could decrease the yield of some crops in California by up to 40 percent by 2050. That's a big deal for farmers in the …Read More.

Study: Climate Change Threatens Major Crops in California
02.27.2018 – California currently provides two-thirds of the country's fruits and nuts, but according to a new study published…Read More.

Welcome to the Age of Climate Migration
02.25.2018 – Extreme weather due to climate change displaced more than a million people from their homes last year. It could soon reshape the nation…Read More.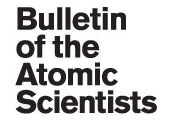 Day Zero: Lessons from Cape Town's Crisis
02.16.2018 – Cape Town, South Africa, has been in the news a lot lately, due to its water crisis, labeled "Day Zero." But what exactly does the term mean? How did a water crisis like this…Read More.

For the Growing Global Water Crisis, Climate Change May be the Last Straw
02.15.2018 – Before man-made climate change kicked in — and well before Cape Town's "Day Zero", where…Read More.

California Drought: Water Conservation Slipping Statewide as Dry Weather Returns
02.14.2018 – As California suffers through another dry winter, increasing fears that drought conditions may be…Read More.

Op-Ed by Peter Gleick: We Have Seen The Future Of Water, And It Is Cape Town
02.09.2018 – Cape Town is parched. Severe drought and high water use have collided in South Africa's second largest city…Read More.

Op-Ed by Peter Gleick: Cape Town Is Running out of Water. Could More Cities Be Next?
02.08.2018 – After more than three years of severe drought, Cape Town, a city of nearly 4 million people, is running…Read More.

Cape Town is Running Out of Water. Is Los Angeles Next?
02.06.2018 – There's an expression in Afrikaans, n boer maak a plan, which roughly translates to "a farmer makes…Read More.

Circular Water Management: Still a Drop in the Bucket
02.05.2018 – While the risks associated with water are widely known within large businesses, the majority of companies…Read More.

Cape Town's Water Restrictions Now Limit Residents to Absolute Minimum Needed for Survival
02.01.2018 – Cape Town is trying to make a little bit of water go a long way. Its reservoirs are down…Read More.

Winter Heat Wave Bakes the Southwest, Bringing Renewed Worries of Severe Drought
01.30.2018 – The pear trees are already blooming in Celeste Cantú's garden. She usually sees the blossoms…Read More.

California Water: Desalination Projects Move Forward with New State Funding
01.30.2018 – California water officials have approved $34.4 million in grants to eight desalination projects…Read More.

Evian Will Make All Its Water Bottles Out Of 100% Recycled Plastic
01.18.2018 – Can the bottled water industry solve its sustainability problem…Read More.

Reno's Warming Trend Continued in 2017 and Hindered Snowfall
01.09.2018 – Last year was the wettest on record in Reno and among the warmest. The 13.73 inches of precipitation …Read More.

Tahoe Snowpack Third-Lightest Since 1981
12.28.2017 – What a difference a year makes. The winter of 2017-18 is off to a slow start in the Sierra Nevada, a stark contrast …Read More.

Recycling More Water Could Reduce the Amount Flowing to the Salton Sea, Environmentalists Warn
12.08.2017 – The Coachella Valley's biggest water district recycles wastewater at three of its six sewage treatment …Read More.

Executive Summary for December 1st
12.1.2017 – California begins its rainy season with only 15 percent of the state in moderate drought …Read More.

Can a New Salton Sea Plan Fend Off Ecological and Health Disasters?
11.10.2017 – State officials are moving forward with a strategy for a "smaller but sustainable Salton Sea," but …Read More.

White House-Approved Report Says Climate Change is 'Extremely Likely' to be Caused by Human Activity
11.03.2017 – The US government released Friday a major scientific report that says climate change is "extremely likely" to be…Read More.

Our Voice: California Must Build on Salton Sea Momentum
10.28.2017 – After far too many years lost to the indecisiveness of "let's do yet another study," momentum finally seems to be …Read More.

Salton Sea Communities "No Longer a Good Place to Live" for Those with Respiratory Issues
10.26.2017 – Nancy Johnson has lived near the Salton Sea her entire life. Her grandparents originally moved to the …Read More.

Survey: Business Water Management Efforts Are Still a Drop in the Bucket
10.23.2017 – By the year 2030, water demand is expected to exceed sustainable supply by 40 percent, but only 42 percent…Read More.

The U.S. Could Have Avoided Puerto Rico's Water Crisis
10.20.2017 – The numbers associated with the current situation in Puerto Rico, one month after Hurricane Maria struck…Read More.

California Hepatitis Outbreak Has Killed 19 People
10.20.2017 – In response to a hepatitis A outbreak that was incubated in unsanitary conditions among the homeless, Gov. Jerry…Read More.

Pacific Institute Celebrates 30 Years of Groundbreaking Environmental Research
10.13.2017 – Peter Gleick stood up in a crowded assembly hall on the edge of downtown Oakland holding Pacific Institute's first publication…Read More.

Scared of Geoengineering? Rapid Arctic Warming is Far Scarier
10.12.2017 – The possibility that humans will tinker with nature to try to stop climate change from ravaging the planet has filmmaker…Read More.

Islamic State Occupation Wrecks Iraq Environment and Infrastructure
10.03.2017 – For nine months the Qayarrah oil field burned. Smoke from 18 oil wells that Islamic State militants blew up…Read More.
Banking on California's Floodwater
10.02.2017 – California's agricultural wealth comes at the expense of its groundwater reserves, which have been drawn downward at a rate of about…Read More.
We Are All at Risk From Poisonous Mercury. It's time to take action
09.29.2017 – Mercury is far more pervasive than most people realise, and we have no idea how many people…Read More.

This Snap-On Sensor Could Tell Farmers Exactly How Much To Water Their Crops
09.27.2017 – In 2010, scientists at California's Pacific Institute, a global water think tank, defined a condition Earth could face…Read More.

Two Major Cities Demand Fossil Fuel Companies Pay for Climate Damages
09.20.2017 – San Francisco and Oakland join a growing movement aiming to hold fossil fuel companies accountable through…Read More.

Deep Drought Stirred Action on California's Right To Water
09.12.2017 – Though the nation's first state law to assure the human right to safe water and sanitation was enacted in …Read More.

Our Voice: Leaders Hone Their Focus on the Salton Sea
09.09.2017 – There was another sign that Sacramento is feeling increasing urgency when it comes to solving the problem that is the…Read More.

Opinion: Delta Twin Tunnel 'WaterFix' Bad for Santa Clara County, Won't Fix Anything
09.08.2017 – The League of Women Voters of California opposes the WaterFix—twin tunnels the Department of Water Resources proposes…Read More.

Agencies Urge California Water Board to Approve Salton Sea Agreement
09.07.2017 – Three agencies are urging California's top water regulators to approve an agreement that would commit the state to following…Read More.

With Drought Restrictions Long Gone, California Keeps Conserving Water
09.06.2017 – Although there's been some uptick in consumption since mandatory water conservation measures… Read More.

'Show me the Money': Calls for Action as California Water Board Considers Salton Sea Plans
09.06.2017 – With less than four months left until a critical deadline when the Salton Sea will begin to shrink rapidly, residents and activists …Read More.

Drought's Over, Yet Californians Keep Saving Water
09.06.2017 – Good habits die hard, it seems, after five years of epic drought – for most Californians, anyway. …Read More.

'Not One Drop' of Poland Spring Bottled Water is From a Spring, Lawsuit Says
08.22.2017 – Poland Spring, the country's bestselling bottled water, is "a colossal fraud," according to a class-action lawsuit..Read More.
Poison Once Flowed in America's Waters. With Trump, It Might Again
08.14.2017 – As a scientist working for decades on national and global water and climate challenges, I must speak out against what I see as an assault…Read More.

Federal Climate Report Finds 'Extreme' Conditions, Despite Trump's Cold Shoulder
08.10.2017 – A new federal report could again challenge the Trump administration's dismissive stance…Read More.

Federal Report sees Human-caused Changes to California's Climate
08.08.2017 – The changes to California's climate since 1980 — higher temperatures, with more extreme swings between droughts and floods…Read More.

How California Can and Must Stop Wasting its Storm Water
07.26.2017 – Californians have moved heaven and earth to get water to the state's thirsty cities and farms. We pipe water through the nation's longest aqueducts…Read More.

California Locales Sue Fossil Fuel Companies for Rising Seas
07.18.2017 – The locales say that actions by oil, natural gas and coal companies intensified climate change …Read More.

5 Things to Know About the Iceberg
07.13.2017 – It's finally adrift. When the Larsen C Ice Shelf calved yesterday, it sent one of the largest icebergs ever recorded slipping into a sea frosted with smaller chunks …Read More.

The Next Crisis for California Will be the Affordability of Water
07.07.2017 – The price of almost everything is on the rise, but we tend to shrug off inflation in goods and services we can cut back or do …Read More.

Let's Drink: Scenic Water Fountains and Why It's Radical to Use Them
06.22.2017 – In 2005, Nestlé Group CEO Peter Brabeck was filmed saying, "The one opinion [is that] water is a public right. That as a human being …Read More.

Water and National U.S. Security
06.15.2017 – Around 2500 BC, Urlama, the King of the city-state of Lagash, diverted water from boundary irrigation canals between the Tigris and Euphrates rivers …Read More.

Op-Ed by Heather Cooley: Why Go for Desal When California Has Cheaper Options?
06.14.2017 – While winter rains have refilled California reservoirs and dumped near-record snow on the mountains, communities across the state are wisely seeking ways …Read More.

Water And Conflict: Fighting Wars Over A Precious Resource
06.13.2017 – We have been fighting wars over the most valuable resource on the planet since thousands of years B.C. We speak today of water wars …Read More.

Two Paths for Long-Term Fixes at California's Shrinking Sea
06.12.2017 – Near the southeastern shore of the Salton Sea, hot steam bubbles up from the earth and gurgles out of mud volcanos, rising into the air …Read More.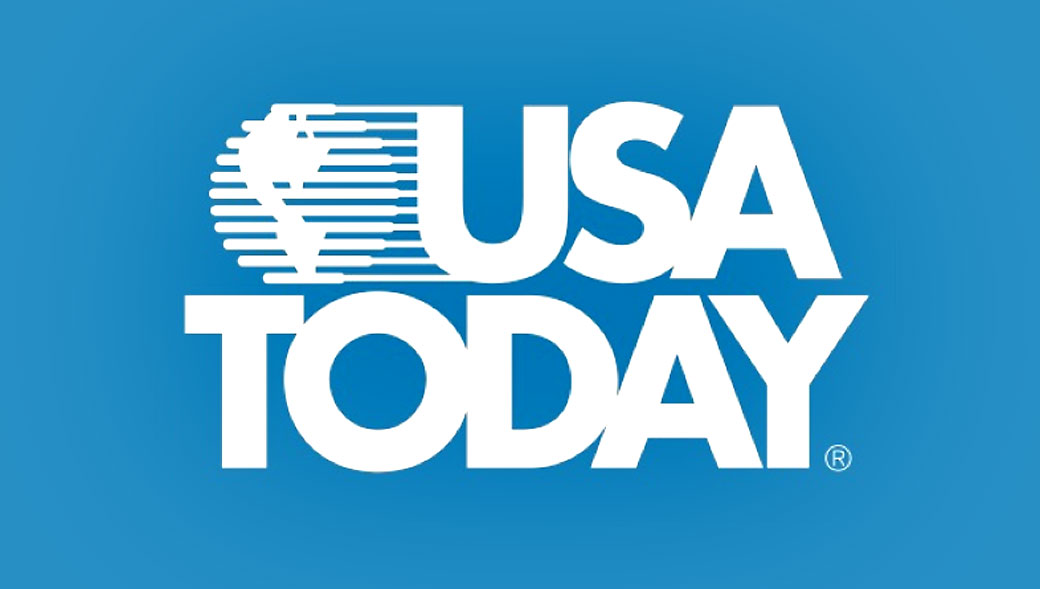 California Far from Solutions as Salton Sea Crisis Looms
06.12.2017 – The Salton Sea is a disaster in slow motion. For the last few years, California, Arizona and Nevada have been working on a deal to use less water from the over-allocated Colorado River, which provides water for nearly …Read More.

The Challenge of Measuring Groundwater in California's Central Valley
06.02.2017 – A new study estimates that around 9.5 cubic miles of groundwater was pumped from the region …Read More.

As Political Pressure for Approval Intensifies, the Case for a Big Desalination Plant Remains Cloudy
05.19.2017 – You can surmise that a business is running into trouble when it starts lining up political …Read More.

How the Colorado River's Future Depends on the Salton Sea
05.16.2017 – California's giant desert lake is key to negotiations over the future of Colorado River …Read More.

California's Drought Is over, but We're Still Toting up the Costs
04.26.2017 – It's been quite a wet season in Sacramento. The National Weather Service Sacramento forecasters have compiled some stats …Read More.

Season of the Switch
04.26.2017 – The good news: After five years of historic drought, California is awash in water again. The bad news: Schizophrenic …Read More.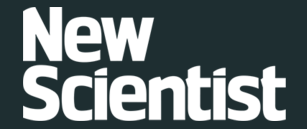 California's Wet Year Eases Drought but Many Still Lack Water
04.17.2017 – Just a week after Governor Jerry Brown declared the end of the California drought emergency, the northern half of …Read More.

How the Drought Changed California Forever
04.15.2017 – California's historic five-year drought is officially over, washed away with the relentlessly drenching rains, floods and snowstorms of …Read More.

Drought Declared Over, so Why Does Water Future Look Grim?
04.10.2017 – California's historic drought is over, Gov. Jerry Brown (D) said Friday, while simultaneously launching a bid to enshrine water …Read More.

California Governor Lifts Drought Emergency
04.07.2017 – California Gov. Jerry Brown announced the end of the state's drought emergency Friday …Read More.

Graphene Oxide: A Better Membrane, but No 'Silver Bullet' for Desalination
04.07.2017 – A new membrane marks a step forward for desalination technology. But it still faces a challenging …Read More.

The Battle to Save Public Drinking Fountains from Extinction
04.06.2017 – Concerns about water quality and contamination have led to the decline of public water-fountain use …Read More.

Americans' Fears About Water Pollution Hit A 16-Year High
04.03.2017 – A new poll finds Americans are more concerned about their drinking water than they are about any other …Read More.

California's Drought May Be Over, But Its Water Troubles Aren't
03.21.2017 – In the years before California's civil engineers got around to confining the Sacramento River …Read More.

How Hydroelectric Power has Roared Back in California
03.20.2017 – After slowing to a trickle during the past five years of punishing drought, hydroelectric power …Read More.

State Unveils a 10-year Plan to Restore Habitat and Control Toxic Dust Storms Along the Salton Sea's Receding Shoreline
03.17.2017 – Salton Sea advocates on Thursday cautiously celebrated the announcement of a 10-year state plan to complete …Read More.

California has a New $383 Million Plan for the Shrinking Salton Sea
03.16.2017 – A $383 million plan released by the state's Natural Resources Agency on Thursday lays out a schedule for building thousands of acres of ponds …Read More.

Why Solar Panels Bloom in Southwest's Land of Hydropower
03.14.2017 – Electric utilities are seeking a new power mix, as shifts in precipitation diminish the role that dams have long played …Read More.

California Today: Why the State's Biggest Lake Is Dying
03.07.2017 – California's biggest lake, about 350 square miles, is dying. It's not the first time. The Salton Sea, straddling the …Read More.

California's Wild Climate Will Only Get More Volatile As Temperatures Rise
03.03.2017 – To understand how climate change is creating a world of extremes, look to California, where the reality of severe drought coupled with …Read More.

California's Huge Storms Still Haven't Ended the Drought's Impacts
02.24.2017 – Several feet of dirty brown water flows through the fields outside Andrew Lockman's truck window as he surveys the damage from the recent storms. …Read More.

Did the Drought Contribute to Severe Flooding in San Jose? Officials Search for Answers
02.23.2017 – For five long, drought-plagued winters, Mother Nature refused to refill Coyote Creek. Foliage filled its dry bed, and …Read More.

The Oroville Dam Crisis Has Exposed A Much Bigger Problem
02.23.2017 – When the overflowing Oroville Dam in Northern California was threatened due to damage sustained to its spillways …Read More.

California's Wet Weather has Some Believing the Drought is Over
02.22.2017 – A statewide downpour brought chaos to Californians this week, but it also provided some welcome relief to the state's …Read More.

Extreme Droughts and Floods will be California's Future — Is the State Ready?
02.22.2017 – The erosion of the Oroville Dam's emergency spillway, which triggered the evacuation of 188,000 people …Read More.

Dams Remain in Line For Bulk of Funding Over Cheaper Alternatives
02.21.2017 – Despite the spectacular near failure of Oroville Dam, a linchpin of California's vast plumbing system, Congress …Read More.
Expect to See More Emergencies Like Oroville Dam in a Hotter World
02.20.2017 – Scientists predicted decades ago that climate change would add stress to water management systems like Oroville Dam …Read More.

2 Dams Illustrate Challenge of Maintaining Older Designs
02.19.2017 – Twelve years ago, widespread destruction from Hurricane Katrina on the Gulf Coast helped compel federal engineers 2,000 miles away in California …Read More.

Disturbing Deficiencies Seen in California's Dam Safety Efforts
02.19.2017 – The dam burst on a warm afternoon, unleashing nearly 300 million gallons of muddy water on a Los Angeles …Read More.

Op-Ed by Peter Gleick: Oroville Dam Crisis Shows why we Can't Take Water Infrastructure for Granted
02.16.2017 – During the 20th century, the United States pioneered and built water-treatment and delivery systems that provide nearly …Read More.

The Dam Truth: Climate Change Means More Lake Orovilles
02.16.2017 – Just two years ago, Lake Oroville was so dry that submerged archaeological artifacts were starting to resurface …Read More.

Op-Ed: To Avoid Catastrophe, Don't Build More Dams
02.15.2017 – In the wake of the Oroville Dam near-catastrophe, many are asking our organization …Read More.

Op-Ed by Laura Feinstein and Peter Gleick: Big-Picture Questions Raised by the Oroville Dam Emergency
02.15.2017 – Let's not let a good crisis go to waste: Here are six important conversations that need to happen …Read More.

Oroville Is a Warning for California Dams, as Climate Change Adds Stress
02.14.2017 – The St. Francis Dam was a proud symbol of California's engineering might and elaborate water system …Read More.

Oroville Dam: Crisis Highlights Need for Repairs to Anderson Dam, Other California Dams
02.13.2017 – One day after the deterioration of an Oroville Dam spillway forced the evacuation of more than 180,000 people in …Read More.

Broken California Dam Is a Sign of Emergencies to Come
02.13.2017 – A deluge of repeated rainstorms set the stage for the near-disaster at the Oroville Dam in California, a crisis …Read More.

What is the Oroville Dam, and What will Happen if the Spillway Fails?
02.13.2017 – At least 188,000 people living downstream of California's Oroville Dam were ordered to evacuate late …Read More.

Amid California Dam Evacuations, Big Risks and a Costly Infrastructure Failure
02.12.2017 – Massive flows of water damaged the emergency spillway of California's Oroville Dam and prompted the sudden evacuations …Read More.

Despite Floods, California Extends Drought Regulations
02.09.2017 – The Water Resources Control Board has voted to extend existing conservation regulations, to the chagrin of many water agencies. The decision …Read More.

Why Is the Drought Not Over Yet?
02.07.2017 – Since December storms have been battering Los Angeles. In this first week of the city's traditionally rainiest month, L.A. is more …Read More.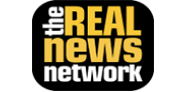 California Struggles with Groundwater Depletion Following End of Drought
02.06.2017 – Perhaps a bit of good news on the climate change front? Although does it come at a cost. Recent California …Read More.
Op-Ed by Laura Feinstein: California Should Protect the Most Vulnerable People Affected by Drought
02.06.2017 – Do we ensure that, while nobody has all the water they want, everyone has enough clean, affordable water to drink …Read More.

Desalination of Aquifers Offers Drought-Weary California New Hope
02.06.2017 – California's historic drought may be winding down. But water officials across the Golden State are increasingly exploring a hidden but …Read More.

Study Finds Two Groups Hardest Hit by California's Drought
01.25.2017 – A new Pacific Institute study is the first statewide effort to explore the impact of the California drought on vulnerable communities …Read More.

Five Things to Know About California's Drought After Big Storms
01.24.2017 – California has been hit with multiple large storms in the last month that have brought above-average snow and rainfall to most of the state …Read More.

Op-Ed by Peter Gleick: A Wet Year Wont Beat California's Never-Ending Drought
01.22.2017 – Storm after storm has pummeled California over the past few weeks as a series of so-called atmospheric rivers has come ashore …Read More.

Focus: California Considers Ending Emergency Drought Rules
01.20.2017 – Defining drought in California can be a tricky business, especially when five years of severely dry conditions …Read More.

California Got Soaked—But Don't Start Your Endless Showers Just Yet
01.15.2017 – It's been pouring in rain-starved California for the past few weeks, so is the Golden State's drought finally over …Read More.

Op-Ed by Peter Gleick: Is the Drought Over? Wrong Question!
01.13.2017 – Given the massive series of storms bringing rain and snow to California over the past month, people are asking …Read More.

Side Effect of California's Drought: More Climate Pollution
01.03.2017 – Droughts are already getting longer and more severe because of human-caused climate change in the American Southwest and around …Read More.

Water in the West: The Most Popular Water Deeply Stories of 2016
12.30.2016 – In case you missed a few favorites, we rounded up some of the popular reads from this year on Water Deeply about the California drought and …Read More.

Arctic Ice Machine to Halt Melting Caps
12.21.2016 – Scientists have called for a Manhattan Project-sized geo-engineering scheme to create more sea ice and prevent a climate "catastrophe" …Read More.

How California's Water Wars Poisoned one of the Closest Friendships in Congress
12.16.2016 – A bill that stands to help farmers struggling through California's epic drought sits on President Obama's desk, awaiting a signature that would allow water in a river …Read More.

California Will Use Aerial Images to Sharpen Lens on Water Conservation
12.02.2016 – California's water regulators will start using aerial images to measure the green grass and irrigated landscapes of hundreds of communities across …Read More.

In Water-Scarce Regions Desalination Plants Are Risky Investments
11.22.2016 – Earlier this year, during India's deepest drought in decades, local authorities in central Maharashtra reported the highest rainfall deficit in the country. Water levels behind …Read More.

The Delta Tunnels — A Project Only Engineers Can Love
11.20.2016 – A generation ago the Sacramento-San Joaquin Delta tunnel project might have made a certain kind of sense. California's lakes and rivers had been …Read More.

How Water Use has Declined with Population Growth
11.08.2016 – Water use has not gone up as population increased in the last few years, contrary to popular opinion and expectations. How does this impact how urban water …Read More.

Californians Must Recommit to Water Conservation
10.29.2016 – Recent news items raise concerns about California's ongoing struggle to deal with the punishing drought. The Desert Sun's Ian James reported this month that …Read More.

Californians Are Conserving Less Water, But The Drought's Far From Over
10.28.2016 – A dry winter outlook for California spells even more bad news for the state's water providers after mandatory conservation rule lifted …Read More.

As the Salton Sea's Decline Looms, a Rush to Cover up Dry Lakebed
10.26.2016 – On the bottom of what used to be a shallow bay, bulldozers and excavators are clawing into the dry lakebed …Read More.

California Today: The Drought Isn't Going Away. What You Can Do.
10.20.2016 – The drought is not going away. Adam Nagourney, the Los Angeles bureau chief, traveled to a Central Valley farming community that became a national symbol of the drought. …Read More.

California Today: The Drought Isn't Going Away. What You Can Do.
10.20.2016 – Adam Nagourney, the Los Angeles bureau chief, traveled to a Central Valley farming community that became a national symbol of the drought. He wrote on Wednesday about a setback …Read More.

California's Dire Drought Message Wanes, Conservation Levels Drop
10.20.2016 – Remember the California drought? It was all over the news a year ago, when the state took the unprecedented step of mandating statewide water cutbacks. The Sierra Nevada snowpack was at its lowest recorded …Read More.

Why A President Trump Would Be A 'Massive Disaster' For U.S. Water
10.19.2016 – Donald Trump told a crowd gathered in Lakeland, Florida, last week that he would ensure the United States had "crystal clear, crystal clean" water if he were elected president. …Read More.

As California Water Use Rises, Some Ask: Were Limits Eased Too Soon?
10.19.2016 – This state slashed urban water use over 25 percent in the face of a punishing drought last year, exceeding a mandatory order issued by Gov. Jerry Brown and turning California into …Read More.

Where's the Money and the Plan that Will Save the Salton Sea?
10.16.2016 – After more than a decade of frustrating fits and starts, it appears the Salton Sea may yet be saved. In July, California budgeted $80.5 million to build canals …Read More.
Salton Sea Water Diversion Could be Catastrophic for Public Health
10.16.2016 – In January 2018, water that had been flowing into the Salton Sea will be diverted from the Imperial Valley and sent to urban water districts. As a result …Read More.

The Cost of Alternative Water Supply and Efficiency Options in California
10.14.2016 – Today the Pacific Institute released the first comprehensive analysis of the cost of alternative water supply and efficiency options in California, using methods developed …Read More.

Desalination or Reuse? Here's How Much New Water Supplies Will Cost
10.14.2016 – A new report from the Pacific Institute looks at the comparative costs of different water efficiency and supply options that could help supplement California's water …Read More.

California Designs First Statewide Water Affordability Program
10.13.2016 – Prompted by a 2015 state law, the State Water Resources Control Board has begun designing a program to provide state aid to individuals and families who need help paying their water bills …Read More.

The Ocean Isn't the Answer in California
10.13.2016 – Whenever there's a drought in California, a seemingly obvious source of new water supply beckons. The state abuts a giant ocean. Why not just …Read More.

Voter Guide: Clinton and Trump on Global Warming, Energy and the California Drought
10.13.2016 – The candidates have fundamentally different strategies on environmental issues – and in some cases, no strategies …Read More.

What Falling Water Conservation Numbers Mean for California
10.11.2016 – It is unclear whether the upcoming winter will be the rainy season the state so desperately needs. If not, California could be facing mandatory …Read More.

Climate Change Could Push Risk of 'Megadrought' to 99% in American Southwest
10.5.2016 – A megadrought spanning several decades could be almost certain to hit the American southwest this century if greenhouse gas emissions …Read More.

Stop Blaming the Drought on a Lack of Rain
9.21.2016 – We tend to think of drought as a supply problem. When it doesn't rain in California—now in its fifth year of drought—there's not enough water to go around. That mentality has …Read More.

Riverside County Has a New Plan to Fund Salton Sea Restoration, and It Involves Tax Revenue
9.12.2016 – When the Obama administration announced $30 million for Salton Sea restoration last month, local officials praised the federal government for …Read More.

Twelve California Water Experts to Watch on Climate and Energy
9.6.2016 – Energy and climate issues factor hugely in California's water future. In the fifth installment of Water Deeply's "Experts to Watch" series …Read More.

California Is Running Out of Time to Save the Salton Sea
8.31.2016 – An agreement by California to draw less water from the Colorado River to help boost water levels at Lake Mead could …Read More.

Obama at Lake Tahoe: White House Pledges Support for Salton Sea, Geothermal Energy
8.31.2016 – The federal government is stepping up its commitment to the Salton Sea and exploring the possibility of buying …Read More.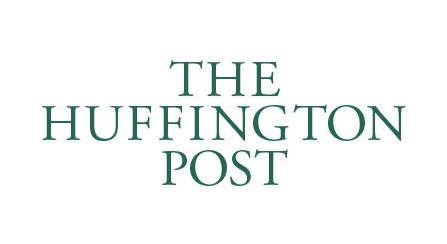 The West May Not Be So Doomed On Water After All
8.31.2016 – It can be difficult to see any bright side when it comes to the water challenges facing the western U.S. …Read More.

Peter Gleick: Why California's Current Drought Is Different
8.23.2016 – Nearly 30 years after founding the Pacific Institute, a global water think tank, Peter Gleick talks about California's current drought, how it compares to past crises and how …Read More.

This Region Is Twice Flint's Size—And Its Water Is Also Poisoned
8.17.2016 – In two of California's most productive farming regions, at least 212,000 people rely on water that's routinely unsafe to drink, with levels of a toxin above its federal limit. And even if …Read More.

We Must Respond to Warning Signs at the Salton Sea
8.13.2016 – Scientists say they've seen disturbing new signs that the ailing Salton Sea is entering a dangerous phase. Biologists Chris Schoneman and Tom Anderson …Read More.

State is Years Behind on Projects to Protect Wildlife at Salton Sea, Officials and Activists Say
8.11.2016 – The Salton Sea is in big trouble and plodding state officials are to blame, local authorities and environmentalists say. The California Legislature appropriated …Read More.

Bottled Water to Outsell Soda for First Time This Year
8.2.2016 – Bottled water will be more popular than soda for the first time in the U.S. this year, thanks to its convenience — and fears over what's coming out of the tap. …Read More.

Despite Drought, California Farming Prospered
8.1.2016 – Economic data show that while California farming has seen many changes because of drought, the industry continued its strong growth trend. But …Read More.

Wishful Thinking Won't End California's Drought
Op-Ed by Peter Gleick
7.24.2016 – I know, you're tired of the drought. Tired of hearing about it, tired of trying to squeeze a little more savings out of your garden and indoor water use, tired …Read More.

Complications of 'New' Deep Groundwater
7.22.2016 – As exciting as it was to learn of deep groundwater reserves in California, the state's efforts now are better spent …Read More.

Drought Felt in Low-Income Bay Area Communities
7.13.2016 – The impact of the drought in rural California has been well documented, but urban areas are also feeling the effects – and low-income communities …Read More.

Water Agencies Shortsighted with Zero Conservation Goal
7.2.2016 – Coachella Valley water agencies are sending the wrong message to customers who've spent the last year struggling to conserve this  …Read More.

700 Trillion Gallons of Water Found Deep Below California's Central Valley
6.28.2016 – Stanford researchers have released a surprising new study revealing that California is sitting on top of a vast water resource that we didn't know was there  …Read More.

California May Have a Huge Groundwater Reserve That Nobody Knew About
6.27.2016 – In a surprising new study, Stanford researchers have found that drought-ravaged California is sitting on top of a vast and previously unrecognized water resource, in the form of deep groundwater, residing at depths between  …Read More.

How Much Water Are Top Suppliers Committing to Save This Year? Zilch.
6.26.2016 – A year after California attacked the drought with an unprecedented water rationing program that drove cities and towns to cut back 24 percent collectively, state officials have changed course and given local  …Read More.

California's Drought Isn't Over. Why Are So Many Water Agencies Ending Mandatory Conservation?
6.23.2016 – Coachella Valley residents have slashed their water use nearly 25 percent over the past year in response to California's historic drought. Now they  …Read More.

Climate Change Hits Conflict Zones Harder: Syria Case Study
6.10.2016 – The impact of global warming has been linked to the severity of droughts, water scarcity, and food shortages in war-torn Syria, but now an internationally recognized …Read More.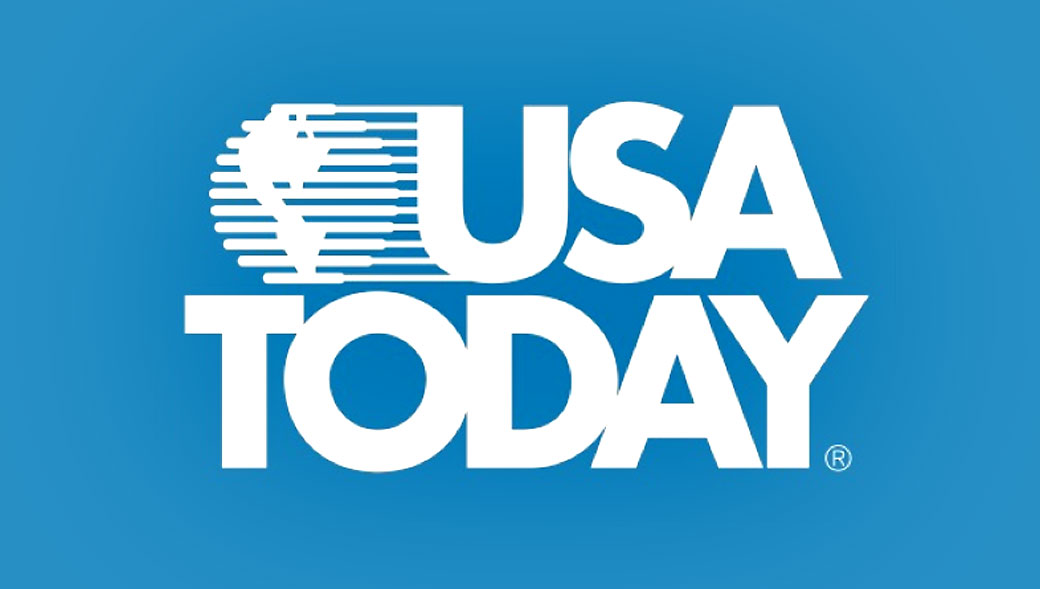 El Niño is Dead. Long Live La Niña!
6.10.2016 – El Niño is dead, scientists declared Thursday. It was 17 months old. The infamous climate pattern defined by warmer-than-average Pacific Ocean water is likely to be …Read More.

El Nino Has Run Its Course. But Did It End California's Drought?
6.10.2016 – El Niño has passed on its merry way after 17 months of unusual warmth, wet weather, and unusual storms from the Pacific Ocean around the world. The big story for this …Read More.

Drought Hasn't Lifted, but California's Water Restrictions Just Did
5.28.2016 – They told Vince Calcagno to cut his water use by more than a third last year as the desert summer loomed with its 112-degree highs. He stood near the swimming pool in his …Read More.


California's Water Future
5.20.2016 – When California's snowpack dwindled last year to a tiny fraction of its normal size, the state mandated steep reductions in urban water use. Now that the drought has …Read More.

Inside the Looming Disaster of the Salton Sea
5.20.2016 – BOMBAY BEACH, CALIFORNIA — The lake is drying up, uncounted dead fish line the shore, and the desert town is losing people. It could be the plot of a post-apocalyptic movie set …Read More.

California's Water Cuts Are Ending, but Don't Hose Down Your Sidewalk Just Yet
5.20.2016 – In a major policy shift fueled by a wet winter, California officials announced Wednesday that they will lift mandatory urban water restrictions starting in June. The water cuts, which began last summer, required …Read More.

California Board Allows Water Districts to Set Their Own Conservation Targets
5.19.2016 – For its first four years, the California drought spread its pain across most corners of the state. The great peaks of the Sierra Nevada were snow-deprived. Central Valley agricultural fields lay fallow. And the trademark …Read More. 

Thanks El Nino, but California's Drought Is Probably Forever
5.16.2016 – Drought is a tricky thing to define. It is not just a matter of how little water falls out of the sky. If it were, you would be forgiven for believing that California's wettish winter had ended, or even alleviated, the worst drought …Read More. 

Water in California: Back to Business as Usual?
5.10.16–
A wet winter restored rain and snowfall levels in some areas of California to pre-drought levels, prompting questions about unpopular water conservation efforts. During the past five years of drought, the state has undertaken
… 
Read more.

California Looks at Easing Drought Cuts After Wet Winter

5.9.16–
California will consider lifting a mandatory statewide water conservation order for cities and towns after a rainy, snowy winter eased the state's five-year drought, water officials said Monday. But an executive order
… 
Read more.

State Taking Greater Control over Groundwater

California has long known that its groundwater problem would reach crisis level. Now the crisis has indeed arrived, and as officials in Sacramento roll out rules in an effort to gradually balance water demand
… 
Read more.

Congress is About to Wipe out Decades of Progress in Sustainable Water Use
Op-Ed by Peter Gleick

4.28.16–
As California enters its fifth year of official drought — and its ninth dry year in the past 10 — the elements of a modern, sustainable water system are finally taking shape. The state is improving water efficiency
… 
Read more.

Schools Buying Water Filters Even Though Fountains Are Fine

4.16.16-
A growing distaste and distrust of tap water has prompted many school districts to spend thousands of taxpayer dollars on heavily marketed filters — some of which use a process that discards some water as waste..
.. 
Read more.

Peter Gleick: Top Water Scientist Doggedly Pursues Conservation

4.14.16-
 The man in the shirt and tie with thin-rimmed glasses, a graying beard, and slightly tousled hair spoke with confidence and carefully chosen words. He was being interviewed on "Inside Story".
.. 
Read more.

What Will Happen if the World's Biggest Companies Don't Take water Seriously?

4.13.16–
 Under the new Sustainable Development Goals, 193 countries have pledged to deliver water for all by 2030. With the UN recently publishing a list of indicators to evaluate progress, now is the time for the business sector to step up
… 
Read more.

No, California's Drought Isn't Over. Here's Why Easing the Drought Rules Would Be a Big Mistake

4.4.16-
On March 23, the San Juan Water District, which serves upper-crust residential estates in the Sacramento area, declared that the drought is over. After months of El Niño rainfall, Folsom Lake, the district's chief water source… 
Read more.

Snowpack 97% of Average in California's Northern Sierra

3.30.16–
California's five-year drought isn't over yet, but the state's snowpack now stands at 97 percent of its historical average, according to a measurement taken today in the Sierra Nevada. A year ago, Governor Jerry Brown
.
.. 
Read more.

Groundwater Gets a Recharge from Worried Farmers, Scientists

3.18.16-
In California's famous water wars, who controls what water and where has been material for Hollywood movies. But since 60 percent of the water used by agriculture and industry in this drought era is groundwater pumped
.
.. 
Read more.

Reservoirs are Getting a big Boost from 'Miracle March' – but the Drought Isn't over Yet

3.18.16-
 So much rain has fallen in Northern California recently that federal officials have done what would have been unthinkable a year ago. They opened the spill gates.
.. 
Read more.

The Future of the World's Groundwater
Op-Ed by Peter Gleick

3.17.16-
As California grinds into what is likely to be a fifth drought year, awareness of the importance – and poor management – of California's groundwater
… 
Read more.

One step to help Restore Trust in Flint
Op-Ed by Peter Gleick and Marc Edwards

3.6.16-
By now, most of the country is aware of the water crisis that has struck Flint and the ongoing health risks to residents and, especially children
… 
Read more.

Water Conservation Efforts must Expand in Fifth Year of Drought
Op-Ed by Peter Gleick

3.2.16-
A fifth year of California drought and continued water challenges now appear unavoidable, even with new storms on the horizon. Sadly, El Niño has so far failed… 
Read more.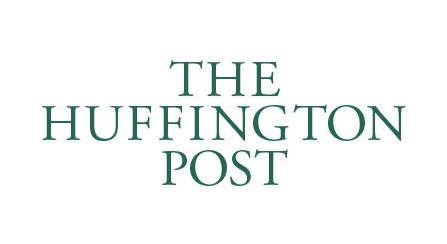 Drought Costs Californians an Extra $2 Billion in Electricity Expenses

2.19.16-
 Water and energy are interconnected and California's drought is providing another reminder of that fact. Last week the Pacific Institute released a report… Read more.


Storm Water, long a Nuisance, May Be a Parched California's Salvation

2.18.16- The winter rains finally arrived in Southern California, bringing drenching relief this week to a part of the nation suffering one of the worst droughts… Read more.


As California Enters a 'New Era' on Water, Cities Seek Their own Solutions

2.17.16- For California, which has endured four years of extraordinary drought, the state's wet season is off to an encouraging start. High in California's… Read more.


Flint is Still a Disaster, but Obama just Proposed a Giant Cut to Water Funding

2.9.16- 
President Obama has called Flint, Michigan's water crisis "inexplicable and inexcusable." But his administration's proposed 2017 budget, released today, cuts… Read more.

Saving the Salton Sea

1-31-16- 
Only a few decades ago, the Salton Sea was one of California's gems. Many remember it as a highly visited tourist destination with seaside homes…
Read more.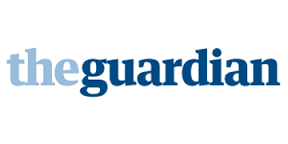 UAE Banks on 'Rainmakers' to Secure Future Water Supply

1
.29.16– As climate change makes the desert nation hotter and drier, and a growing economy uses more water, the United Arab Emirates is giving $5m to researchers… Read more.


A Step Toward Measuring California's Water
1.21.16- One of the biggest problems facing California during its drought has been its failure to accurately measure water use, especially by farms. New regulations… Read more.

Oil and Agriculture Don't Mix

12
.10.15– California is well known as an agricultural powerhouse. The state produces about half of the fresh fruits, vegetables, and nuts eaten by American…
Read more. 

Dry Springs and Dead Orchards: Barren Fields
in Morocco Reveal Risks of Severe Depletion
in North Africa

12.10.15- Sebt El Guerdane, Morocco – On a plot of farmland where goats wander among the weeds, a two-story house made of stone and concrete looks out over… Read more. 

California in Overdraft: Dry Wells and Sinking Ground as State Struggles with Groundwater Crisis

12.10.15- 
Two decades ago, the rolling hills of Paso Robles were mostly covered with golden grass and oak trees. Now the hills and valleys are blanketed…
Read more.

At Salton Sea, Political Pressure Finally Spurs Progress

12.6.15
– After decades of false starts and warnings of disaster, hope is on the horizon at the Salton Sea.No, there's still no plan to return California's largest lake to its former… Read more.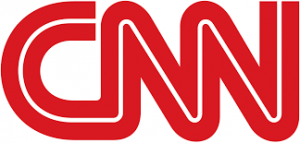 Is the Syrian Conflict Linked to Climate Change

1
1.23.15- 
Could terrorism and conflict be directly linked to climate change? "Absolutely," says Britain's Prince Charles in an interview with Sky News that aired on… Read more.

California Must Capture Water, Not Waste It
Op-Ed by Peter Gleick
11.17.15– We don't know for sure whether the El Niño we face this winter will be a drought buster or a bust. But we had better prepare for a lot of rain and the potential… Read more.
Toxic Dust From a Dying California Lake

11.9.15 –
On October 28, the smog-control agency for Los Angeles and the surrounding areas, the South Coast Air Quality Management District, issued an odor advisory… Read more.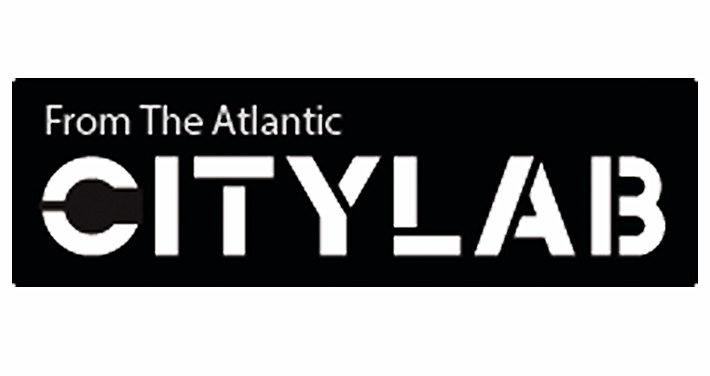 It's Great That Americans Are Using Less Water Than Ever—Unless You're a Water Utility

10.30.15- It's not many industries that encourage customers to buy less of the product they're selling. But that's the conundrum water utilities have found… Read more.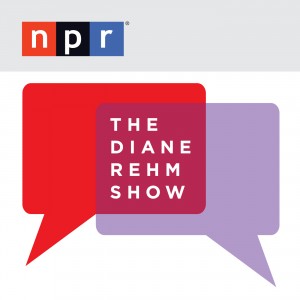 Environmental Outlook: Lessons From Israel's Search For Water

10.7.15– California is in its fourth year of record-breaking drought. Yet, the Golden State is far from alone in its water woes. Forty of 50 U.S. states will face shortages…Read more.

Salton Sea Faces Catastrophic Future, Toxic Dust Storms, Officials Say

10.1.15-
Co
mmunity activists, politicians and water officials from the Imperial and Coachella valleys went to the state water board in Sacramento six months ago… Read more.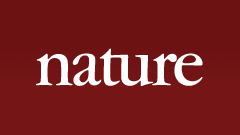 California Agriculture Weathers Drought — at a Cost

9.30.15- Three brown, withered lawns surround David Behar's home in Marin County, north of San Francisco in California. Behar, who directs the climate… Read more.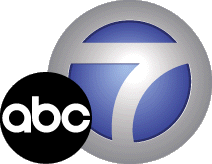 How Lifestyle Choices Cause You to Use More Water
9.22.15- Californians have cut our home water use by about 30 percent this summer. That's a serious effort that is paying off, but most of us probably don't realize… Read more.

Less Water Might be Plenty for California, Experts Say, and Conservation is Only the Start
9.6.15- 
Across California this summer, residents have been racking up water conservation numbers that defy expectations — a 27% reduction in June, followed by 31.3% in July… Read more. 

New Hope for the Salton Sea

9.3.15-
The Salton Sea, a vast saltwater lake in remote southeastern California providing crucial habitat for birds and wildlife, is quickly approaching a tipping… Read more. 

How The U.S. Helped Iran Manage Its Water Crisis

8.11.15- 
There's plenty of blustery rhetoric surrounding the Iran nuclear deal. Hardliners in Iran think they've comprised too much, and some in the U.S. don't think… Read more.

Flow of Cheap Hydroelectricity Slows in Parched West
8.2.15-
As rivers and reservoirs shrink across the parched West, cheap sources of water-generated electricity are starting to dry up… Read more.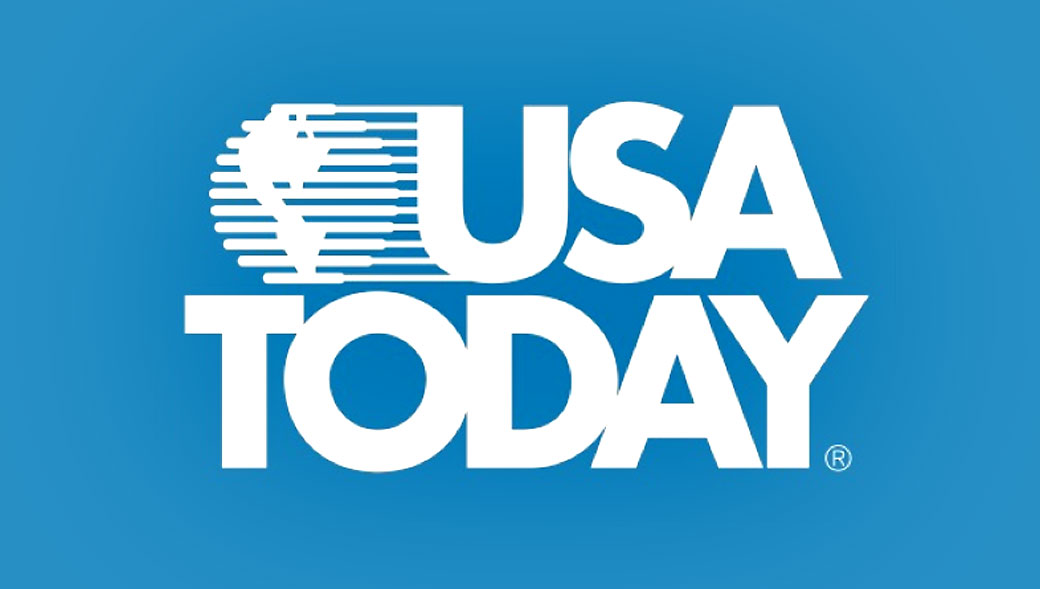 On Four Continents, Historic Droughts Wreak Havoc

7.27.15– California's historic drought appears to be matched by severe dry spells on three other continents. Brazil, North Korea and South Africa are bearing the brunt of much lower-than-average precipitation… Read more.
Click here for Articles and Op-Eds Archives.