By Steve Fleischli, Senior Attorney & Water Program Director, NRDC
June 10, 2014
This post originally appeared on the Huffington Post on June 10, 2014.
California is facing a historic drought. But a new report from NRDC and the Pacific Institute highlights a lot of ways we can help protect ourselves from water shortages while using water more wisely.
Check out the infographic below and to see the rest of the  slideshow visit the Huffington Post.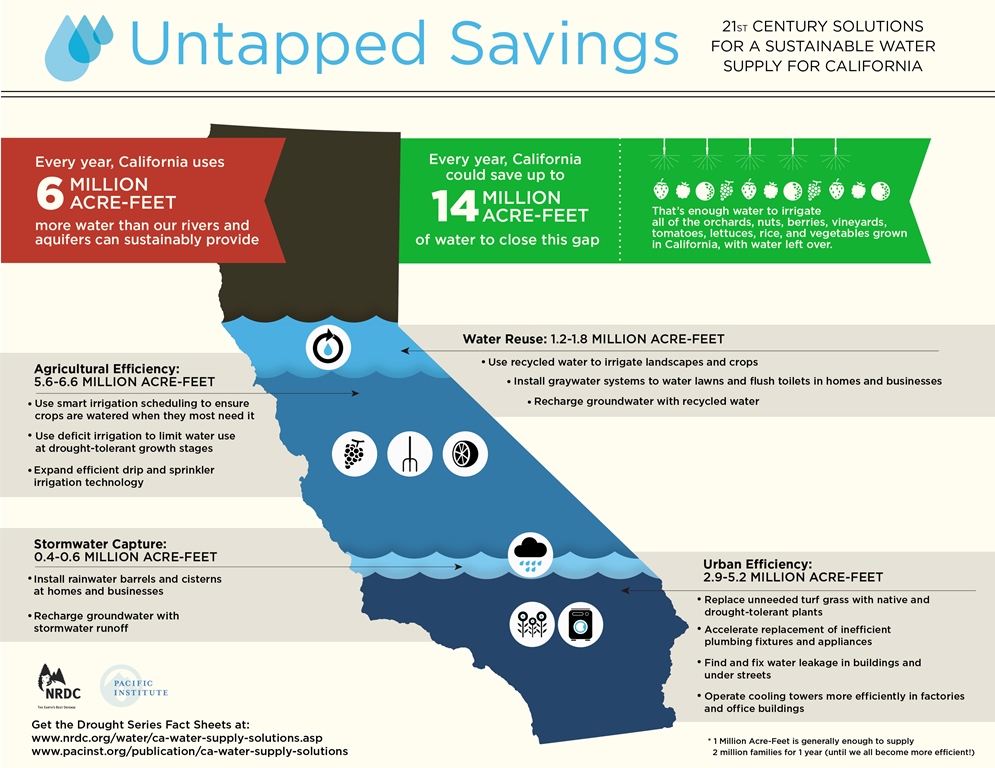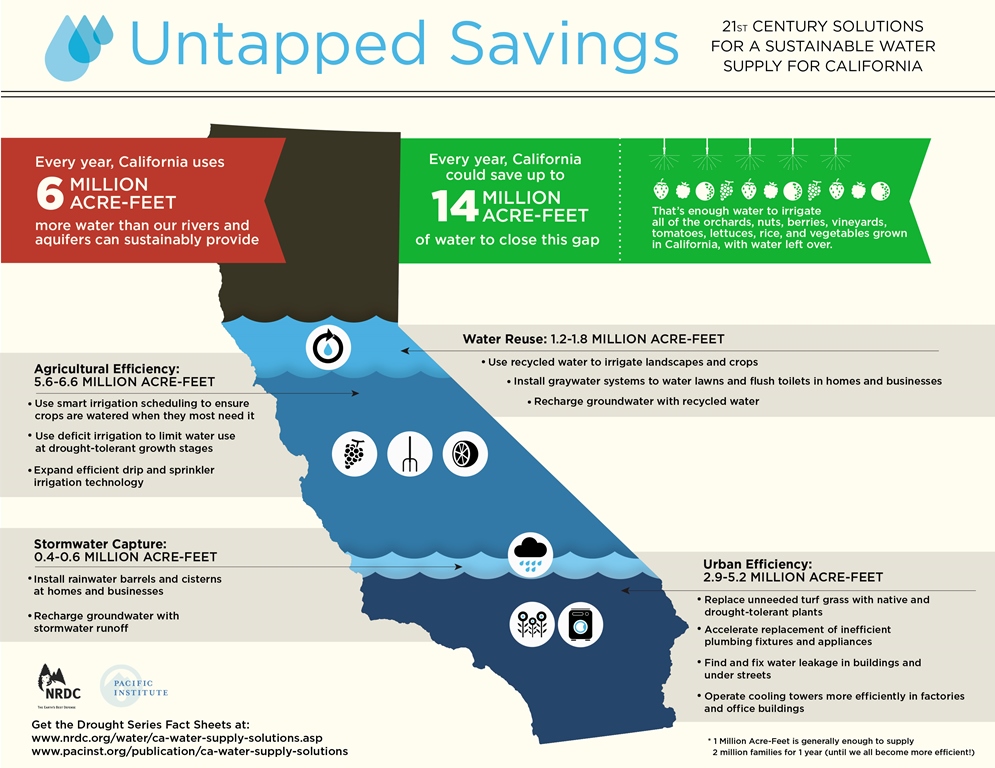 Pacific Institute Insights is the staff blog of the Pacific Institute, one of the world's leading nonprofit research groups on sustainable and equitable management of natural resources. For more about what we do, click here. The views and opinions expressed in these blogs are those of the authors and do not necessarily reflect an official policy or position of the Pacific Institute.