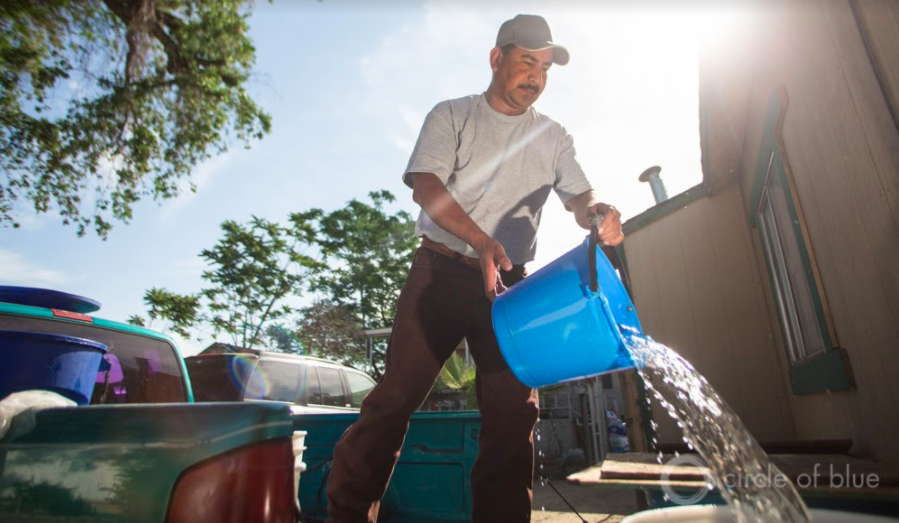 July 15, 2019, Oakland, California – A new report released today by the Pacific Institute finds that in 2015, 208,000 Californians lacked toilets, while 211,000 lacked hot and cold running water.  Slightly more than half the individuals without toilets and hot and cold running water were homeless, but nearly half reside in homes with incomplete plumbing. Incomplete plumbing was a problem throughout the state in both urban and rural areas.
The report found that in one of the wealthiest counties in the state, San Francisco, one in 40 households did not have a private toilet, in addition to the 7,500 homeless persons in the county. The results show how California's housing crisis is pushing people into substandard housing and onto the streets, where they can not meet their basic needs for water and sanitation.
"California's Human Right to Water law states that every human being has the right to water and sanitation," says report author Dr. Laura Feinstein. "But 200,000 of California's low-income residents can't even afford to live in homes with a private toilet and hot and cold running water. It shows that California's housing crisis is also a public health crisis."
The report recommends greater investments in water and sanitation in affordable housing, as well as expanding services for people experiencing homelessness. Local governments have funding to improve stormwater quality that could be used to invest in public restrooms.
While the American Community Survey is the main source of information on household plumbing in the United States, the US Census Bureau stripped the question on toilets from recent versions of the survey as part of a trend toward reducing federal data on social inequity. The report recommends the US Census Bureau reinstitute and improve the questions on water and toilets in the home.
Learn more about the report and download a copy here. 


### 
Founded in 1987, the Pacific Institute is a global water think tank that combines science-based thought leadership with active outreach to influence local, national, and international efforts in developing sustainable water policies. The Pacific Institute's mission is to create and advance solutions to the world's most pressing water challenges. Through an interdisciplinary and nonpartisan approach, the Institute actively collaborates with a diverse set of stakeholders, including policymakers, scientists, corporate leaders, international organizations such as the United Nations, advocacy groups, and local communities.