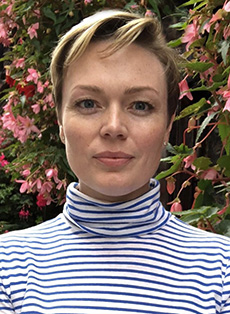 On November 12th and 13th, Pacific Institute Senior Researcher Karina de Souza will attend the Alliance for Water Stewardship Global Water Stewardship Forum, as a representative of the
CEO Water Mandate
. The Alliance for Water Stewardship is an organization devoted to addressing water stewardship challenges to ensure good water governance, sustainable water balance, good water quality status, safe water and sanitation for all, and other water-related issues. The AWS Global Water Stewardship Forum is designed to bring the international water stewardship community together to engage in discussion, networking, and action planning.
The Pacific Institute is co-secretariat of the UN Global Compact's CEO Water Mandate, an
 initiative that mobilizes business leaders on water, sanitation, and the Sustainable Development Goals. Endorsers of the CEO Water Mandate
commit to continuous progress
against six core elements of stewardship and in so doing understand and manage their own water risks.
The forum will take place at Surgeons' Hall in Edinburgh, Scotland from November 12th through November 13th, 2019. Learn more about this event and sign up to attend
here
.