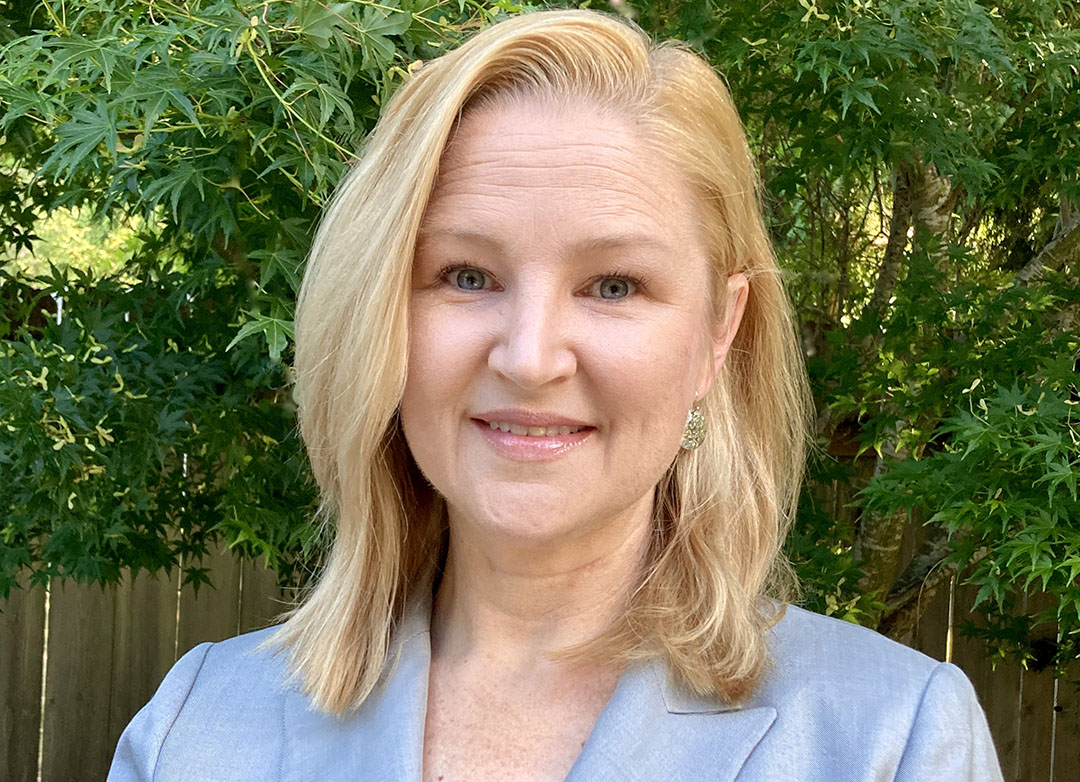 June 14, 2021, Oakland, California – The Pacific Institute today announced Dr. Amanda Bielawski has joined its executive team as Director of Communications and Outreach. Bielawski will drive the Pacific Institute's communications strategy to advance global water resilience through research, policy advocacy, and stakeholder engagement. To elevate water and its links to climate change on policy and community agendas, Bielawski will lead the Pacific Institute's outreach to a diverse array of stakeholders, including policymakers, governments, media, academia, underserved communities, and corporate sustainability leaders. She will also oversee the communications strategy for the Pacific Institute's role as co-secretariat of the United Nations Global Compact's CEO Water Mandate and its Water Resilience Coalition. 
Bielawski comes to the Pacific Institute from the United Nations Development Programme, where she has served as a Fellow and Senior Communications Consultant with expertise in nature-based solutions, global water and climate policy, multilateral UN frameworks for sustainable development, biodiversity, and collaboration with Indigenous Peoples and Local Communities. She previously spent more than 10 years leading strategic communications for both publicly traded corporations and nonprofit organizations. Bielawski started her career more than 20 years ago as a journalist covering a range of environmental issues. 
Bielawski holds a PhD in Sustainability Education from Prescott College. Her doctoral research focused on global water security, the merging of the water and climate policy agendas, and examples of nature-based solutions for water security from Indigenous Peoples and Local Communities across 54 communities in 28 countries. 
"We're extremely excited to have Amanda join the Pacific Institute's senior leadership team, bringing vision and extensive expertise on global water security," said Jason Morrison, President of the Pacific Institute. "Amanda's unique combination of technical water knowledge, research experience, communications leadership, and business acumen will be transformational in amplifying the Pacific Institute's reach and impact. We are thrilled to advance toward our 2030 water resilience goal with Amanda as a foundational part of the team." 
"The time to build water resilience globally in a climate-intensifying world is now," said Bielawski. "More than a quarter of the global population still lacks access to safe drinking water, drought and flood disasters continue to intensify as the result of climate change, and food security, ecosystems, and business supply chains face increasing water risks. The Pacific Institute is uniquely positioned to drive the transformative systems-based solutions needed for a more water resilient world. I look forward to collaborating with the Pacific Institute's executive team, board, researchers, and staff, as well as local and global partners, to advance water as a key priority on local, national, and global policy agendas." 
In addition to a PhD, Bielawski earned an MS in Environmental Studies with a concentration in Environmental Policy, Law, and Communications from Green Mountain College; an MBA from Humboldt State University, and a BA in Journalism from Humboldt State University. She also holds an Executive Certificate in Corporate Sustainability from the NYU Stern Center for Sustainable Business. 
Hailing from Seattle, Washington, Bielawski joins the Pacific Institute's global staff located across multiple continents. 
### 
Founded in 1987, the Pacific Institute is a global water think tank that combines science-based thought leadership with active outreach to influence local, national, and international efforts in developing sustainable water policies. The Pacific Institute's mission is to create and advance solutions to the world's most pressing water challenges. Through an interdisciplinary and nonpartisan approach, the Institute actively collaborates with a diverse set of stakeholders, including policymakers, scientists, corporate leaders, international organizations such as the United Nations, advocacy groups, and local communities.