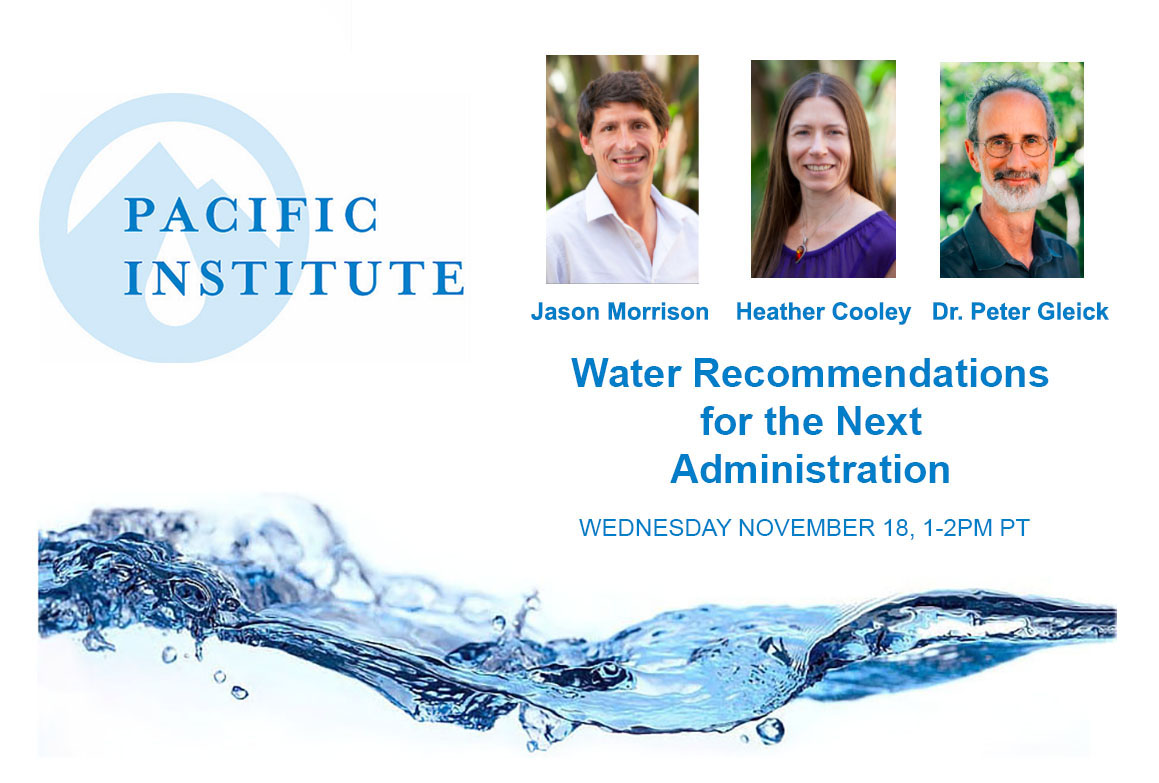 America is at a crossroads. We can continue to overlook the nation's water problems, even as scarcity, pollution, and climate changes increase risk, or we can take steps to make our water systems more effective, resilient, and equitable.
Every human being needs safe, clean, and affordable water, but in one of the richest countries on Earth, tens of millions of people still lack it. As the ongoing COVID-19 pandemic has so starkly revealed, poor water infrastructure and the failure to provide universal access to safe water and sanitation threaten public health. Water shortages, poor management, and antiquated water systems also threaten our food supply, ecosystems, and economy. Worsening climate changes are increasing the risks to our water resources. Conflicts over water around the globe threaten our national security.
The good news is that smart water policies are available to address these challenges. As America strives to recover from a devastating pandemic and economic downturn, we have an opportunity to rebuild our public water system, create hundreds of thousands of jobs, support our agricultural communities, strengthen our diplomatic standing and national security, and improve our health and quality of life. We have the money, knowledge, and technology to overcome these challenges. We now need leadership and commitment.
On November 18th, Pacific Institute President Emeritus Dr. Peter Gleick and Director of Research Heather Cooley will join President Jason Morrison to discuss the Pacific Institute's water recommendations for the next administration in a Pacific Institute webinar. The conversation will include an overview of America's current water woes and provide practical solutions for the incoming administration, on issues ranging from aging infrastructure to inequitable water access and climate change's effects on water resources.
Date: November 18, 2020 I 1:00-2:00PM PT
Learn more and register here.