About Us: Support Our Work

Solutions for a Thirsty Planet



Water sustains all life on earth, yet it is too often contaminated, fought over, and misused. More than 663 million people lack access to safe drinking water. Recognizing water is a precious and vital resource, the Pacific Institute has devoted decades to leading global efforts to create equitable access to clean water for humans and ecosystems.
New threats from a changing climate, growing populations, and increasing conflict over water across the globe make our impartial and science-based approach more critical than ever.
It's time to think differently about water. With your contribution to the Rapid Response Fund, we will actively promote innovative solutions to the most critical water challenges.
Ways to Support the Pacific Institute
Rapid Response Fund


We must act fast when issues arise if our impartial scientific and policy recommendations are to make a difference. Your gift to this fund will boost the swift action we need to take on the most critical water issues of our day.
Legacy Fund
With your investment in the Legacy Fund, we can anticipate where we will have the most enduring impact and advance solutions to policy makers and the public. Your gift will help sustain our ongoing efforts to develop and promote "big ideas" that influence social and political change locally and globally.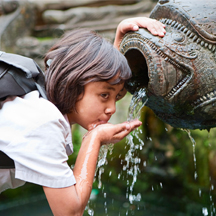 Legacy Circle
You can have a deep and lasting impact by joining the Legacy Circle and making a charitable bequest. By including a gift to the Pacific Institute in your estate planning, your heirs may receive tax benefits while you strengthen your commitment to ensure the world's water is protected for future generations and for the environment.
Become a Sustainer
With a monthly, ongoing donation, you will provide regular and reliable funding of our work. For a minimum of $10 per month, as a Sustainer, your donation is made as a monthly transfer of funds via your credit card.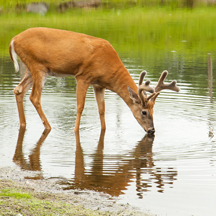 If you would like more information about these opportunities, please contact Pete Stanga, Chief Operating Officer and Acting Director of Development and Communications at the Pacific Institute at pstanga@pacinst.org or at 510-251-1600, ext. 101.
With your support, we can improve access to meet basic water needs across the globe, tackle risks of climate change, reduce water conflicts, and move toward sustainable water management.