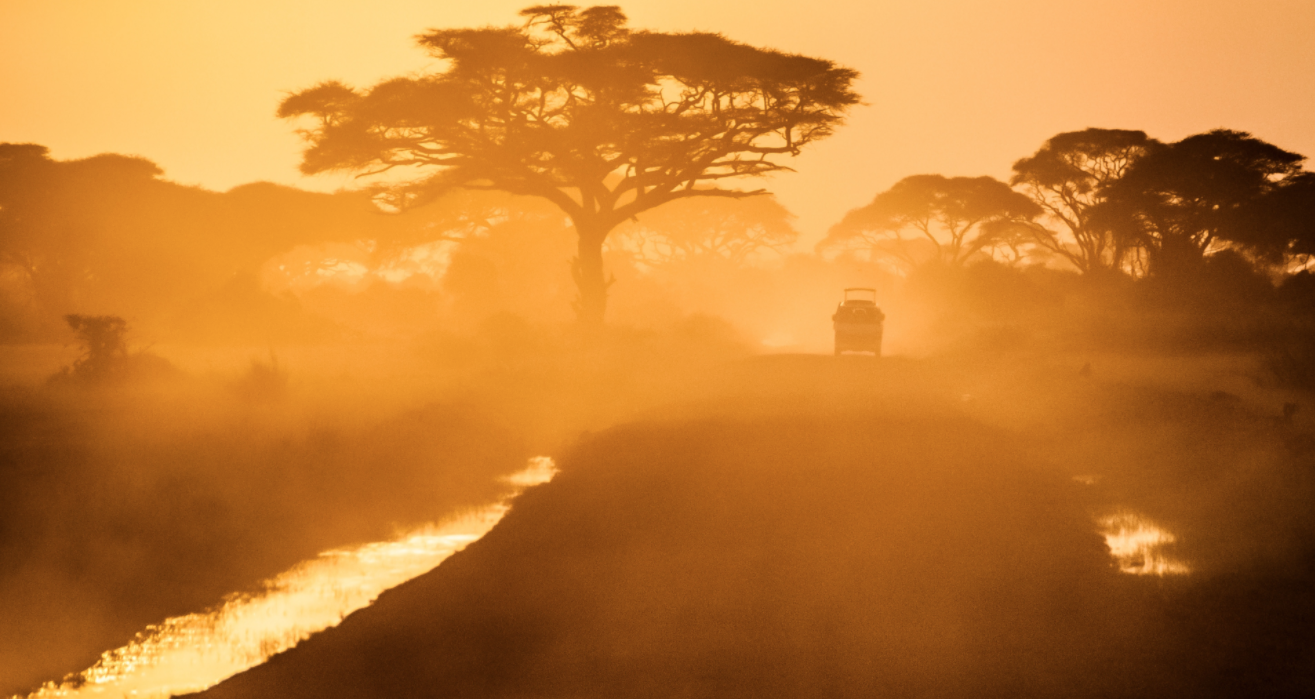 Blog

| September 17, 2020
In recent years, a wide range of water-related factors have contributed to political instability, human dislocation and migration, agricultural and food insecurity, and in more and more cases, actual conflict and violence.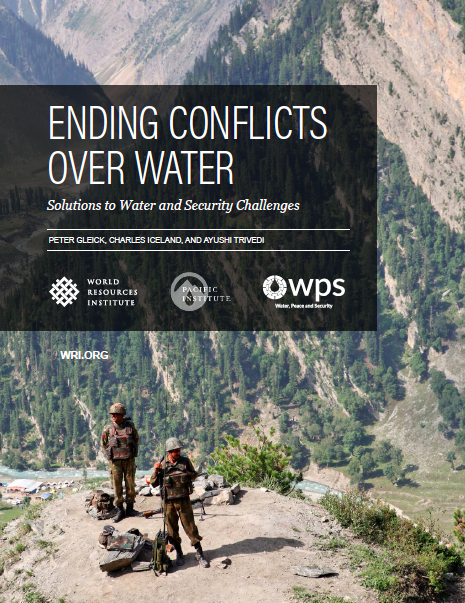 Publication

| September 2, 2020
Water-related conflict and political instability are on the rise across the globe. But while intensifying water challenges and the threats they pose to security are well documented, relatively few solutions have been presented. This report fills the gap by exploring several dozen strategies to reduce water-related conflicts in key water-insecure hotspots around the world.

Blog

| May 8, 2020
The COVID-19 pandemic has brought up problems and challenges related to basic sanitation, as this is not only a global health crisis, but also a social crisis that affects the lives of millions of people living in vulnerable situations.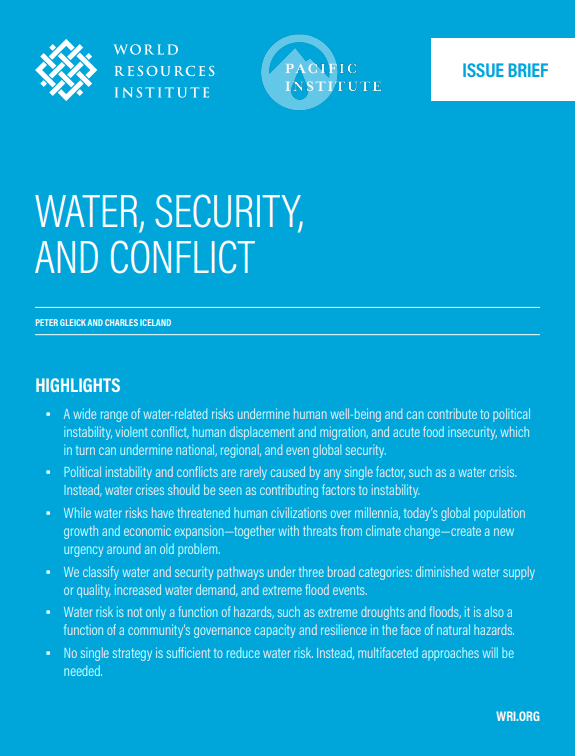 Publication

| August 29, 2018
This issue brief summarizes the current understanding of water and security threats and their links to conflict, migration, and food insecurity.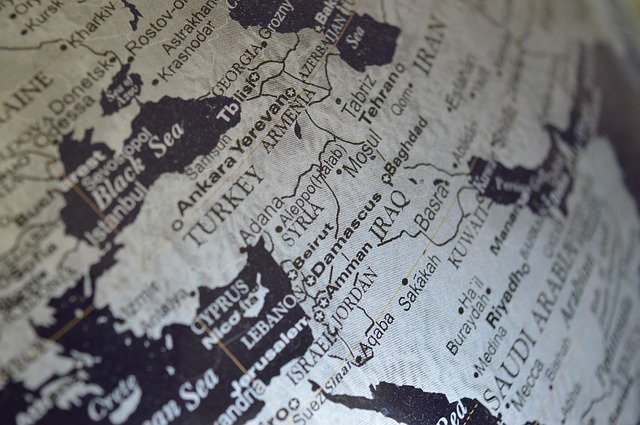 Blog

| August 29, 2018
In the hot, dry Middle East, where populations are growing rapidly and all major rivers cross political borders, water has become a focal point for escalating violence. From the foothills of the Taurus Mountains in Turkey...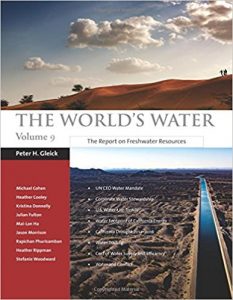 Publication

| February 28, 2018
The newest volume in this highly regarded series, The World's Water, Volume 9 continues to offer insights into critical global water problems, overviews of data and analysis around water use and management, and case studies of some of the greatest water challenges around the world.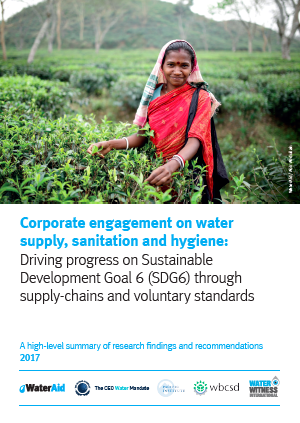 Publication

| August 21, 2017
This report recognizes the need for successful corporate water stewardship to encompass sustainable access to water, sanitation, and hygiene (WASH) for workers in company supply chains, and offers steps for companies to take to help end the global water and sanitation crisis.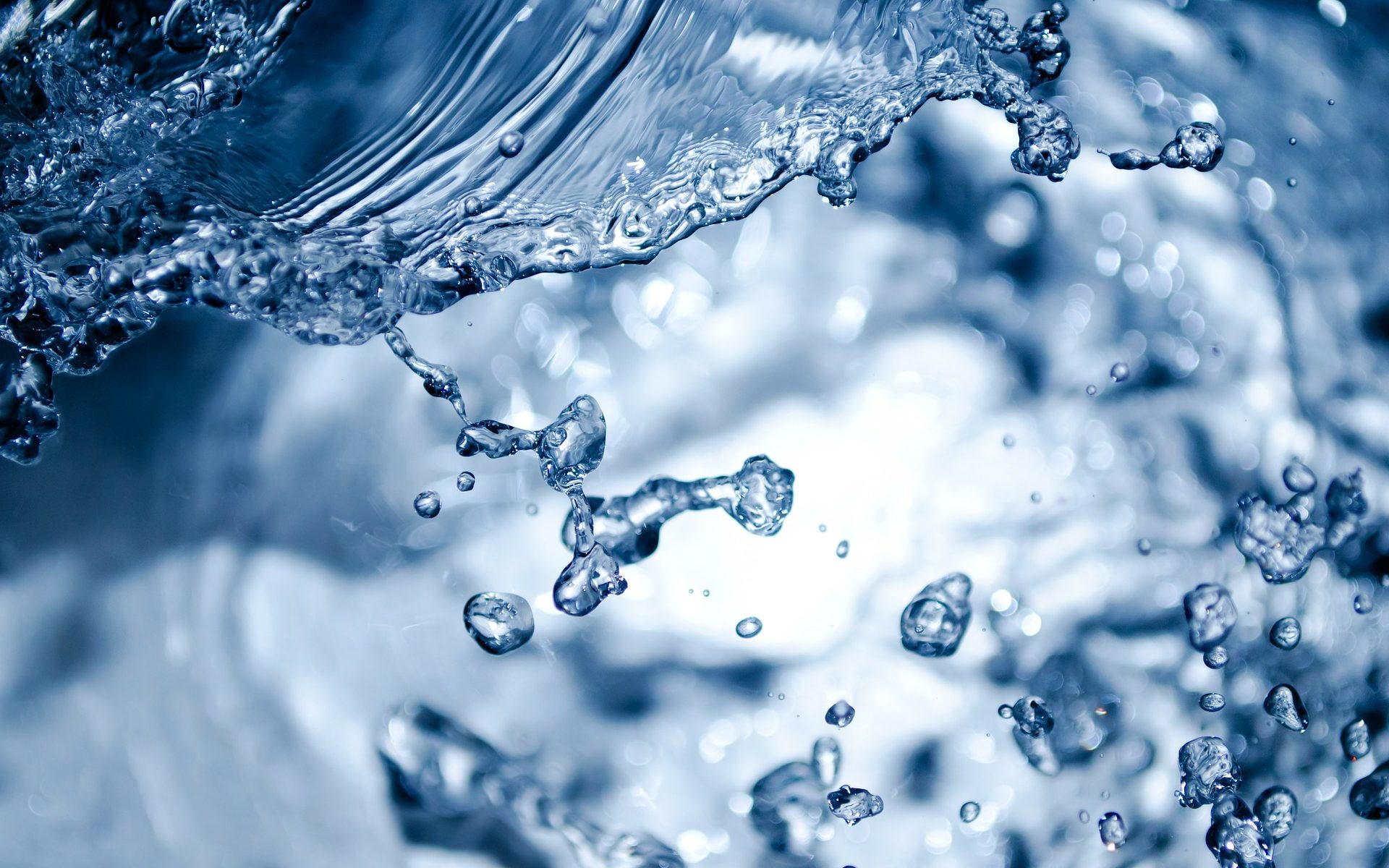 Blog

| May 28, 2014
Starting in 2006 and lasting through 2011, Syria suffered the worst long-term drought and the most severe set of crop failures in recorded history. In a new research paper, I've looked at the role of regional drought...

Blog

| March 16, 2014
3.4 million people—mainly children— die as a result of preventable water-related diseases every year. 1.2 billion people—nearly 20 percent of the world's population—live in areas of physical water scarcity. What does that mean? Water withdrawals for agriculture, industry, and domestic purposes exceed 75 percent of river flows.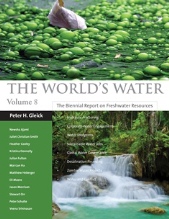 Publication

| January 15, 2014
The eighth volume in this highly regarded series, The World's Water, Volume 8 features chapters on hydraulic fracturing (fracking), water footprints, sustainable water jobs, and desalination financing, among other timely issues. Water briefs provide concise updates on topics including the Dead Sea and the role of water in the Syrian conflict.