For the latest updates about the California drought go to www.californiadrought.org. 
This week in… precipitation
A storm system spinning off of Hurricane Norbert dropped several inches of rain in and around Riverside County this weekend, sending flash floods through the Coachella Valley. The California Department of Forestry and Fire Protection made at least 43 rescues in their service area, although no injuries have been reported yet. This unseasonal rainfall event will not have an impact on drought conditions in the state.
Except for this storm system, the rest of the state received effectively no precipitation this week, which is normal this time of year. The water year ends September 30th, closing out a year where a majority of the state has received less than 50% of normal precipitation.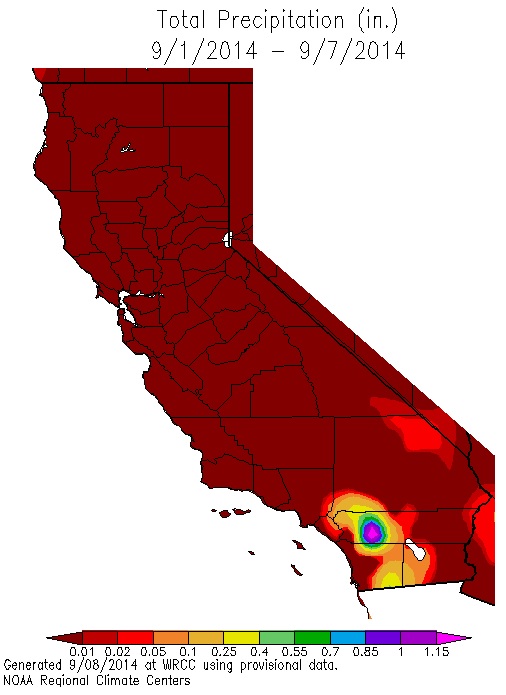 In other news…
California Drought Status
Drought Monitor
Drought conditions have not changed since last week.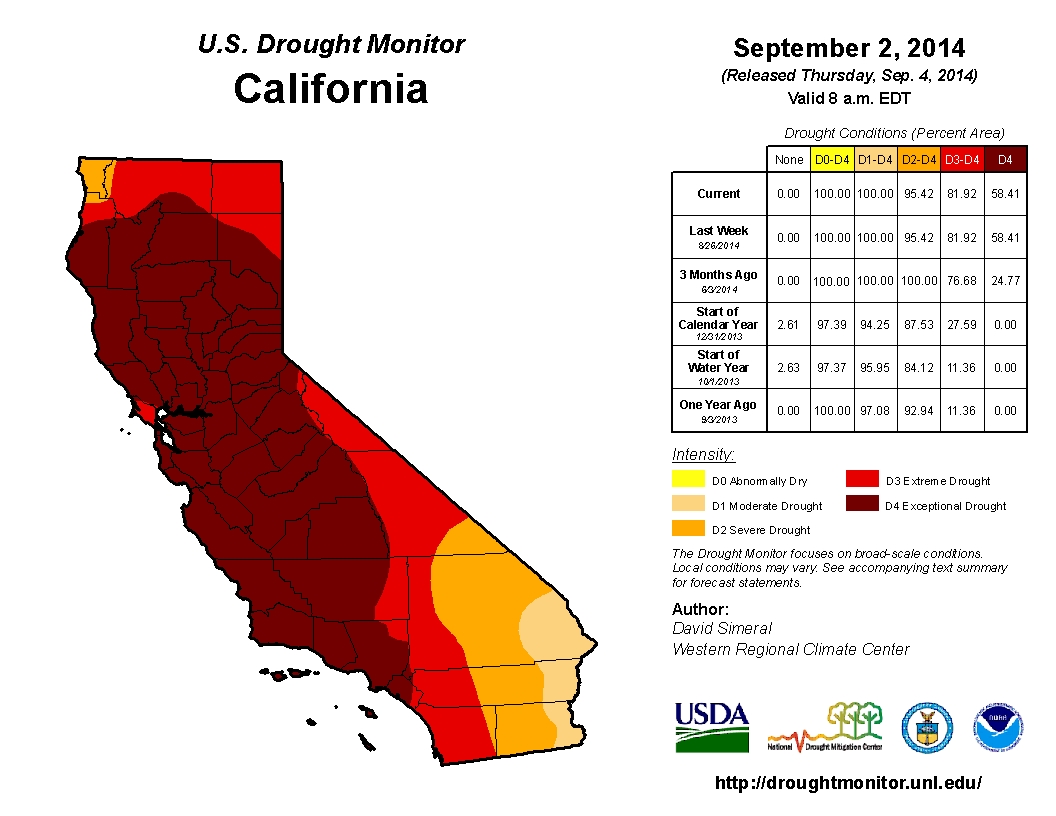 El Niño
The probability of an El Niño developing this fall has dropped below 66%.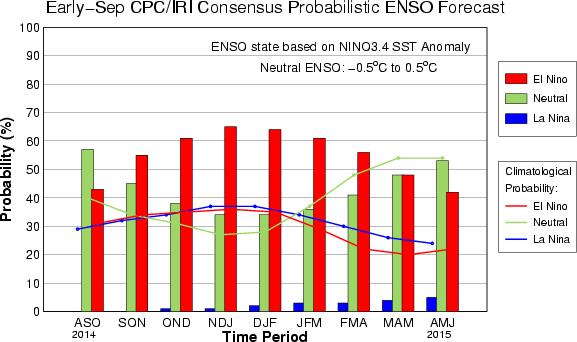 Reservoir Conditions
Statewide, California's major reservoirs (representing more than 26.6 million acre-feet of storage), are at about 31% of total capacity and 52% of normal.