For the latest updates about the California drought go to www.californiadrought.org. 
This week in… water shortages
Counties in California have reported nearly 1,000 homes that rely on groundwater as well as very small water systems are currently experiencing water shortages. Dozens of reports have been written about wells running dry throughout the Central Valley. East Porterville has been hit particularly hard; nearly 1,000 residents currently have no running water. Nearly 300 homes began receiving bottled water in August and some wells in the area reportedly went dry as early as April.
In mid-September, Governor Brown signed an executive order streamlining efforts to provide water to those with the greatest need. The order provides funding through the California Disaster Assistance Act to get drinking water and water for sanitation to homes that have no running water. The order also prohibits price gouging and directs state agencies to work with local agencies to identify and implement solutions to water shortages.
In other news…
California Drought Status
El Nino
The probability of an El Niño developing in November is 67%.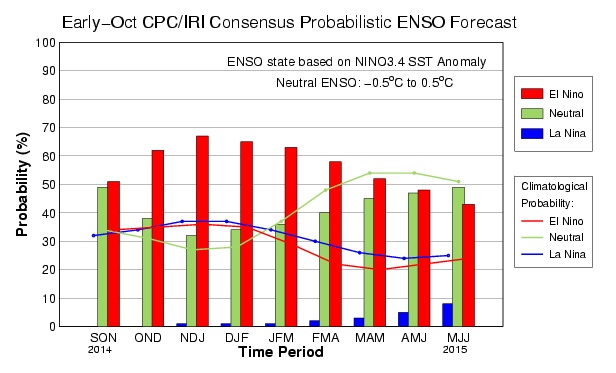 Drought Monitor
Drought conditions are effectively unchanged from two weeks ago.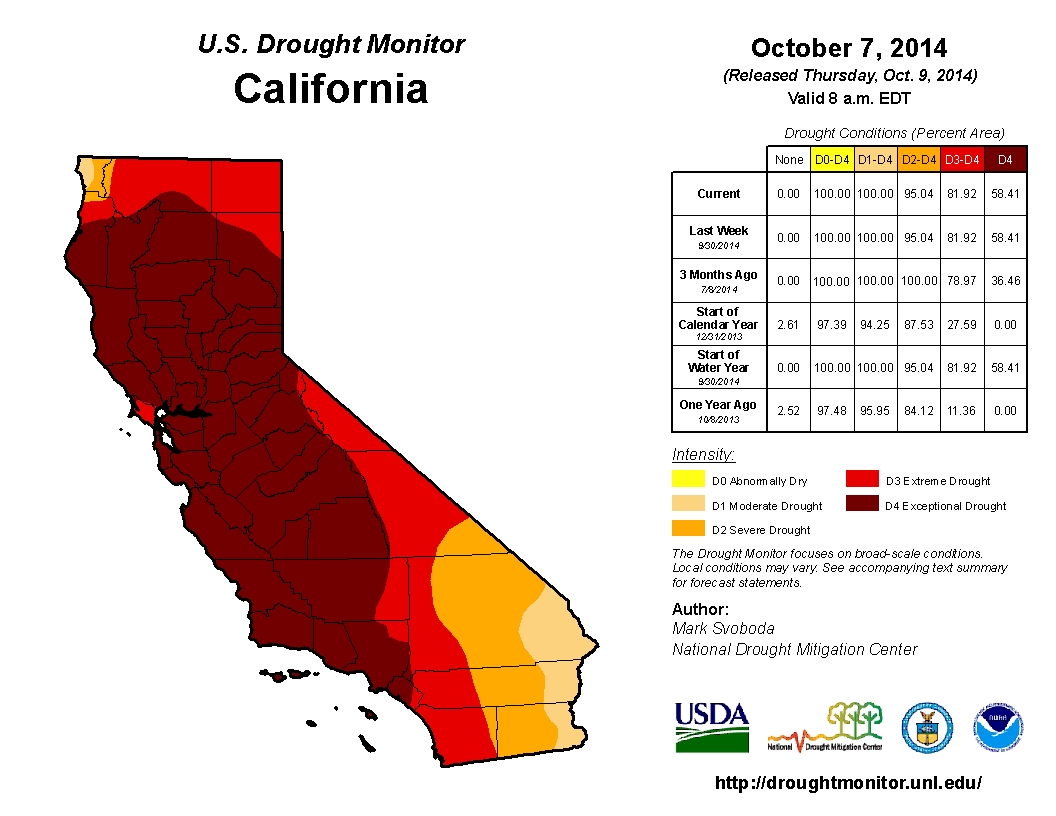 Reservoir Conditions
Statewide, California's major reservoirs (representing nearly 26.6 million acre-feet of storage), are at about 28% of total capacity and 49% of normal.