For the latest updates about the California drought go to www.californiadrought.org. 
Read Previous Updates
Find all past drought
updates here.
This week in… Governor Brown's Office
On Friday, October 9th, Governor Brown signed 24 bills related to water management and use. Among these, the following are particularly notable:
In other news…
California Drought Status
Drought Monitor
Drought conditions
remain unchanged from two weeks ago.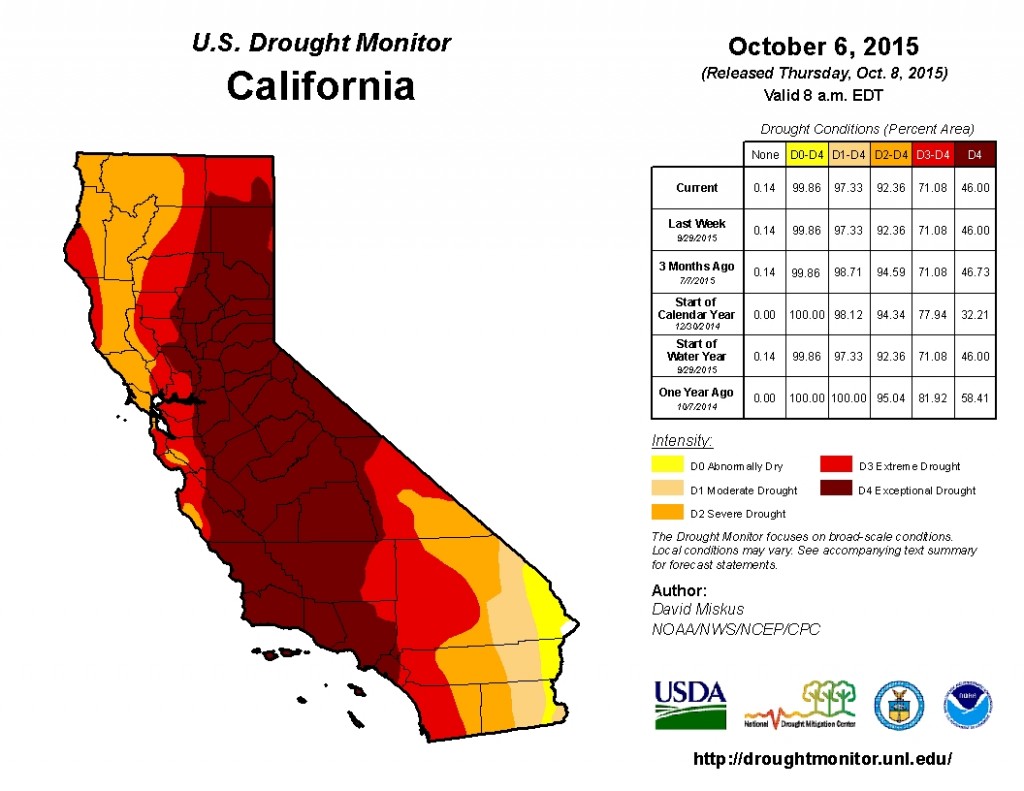 Reservoir Conditions
Statewide, California's major reservoirs
(representing 27.3 million acre-feet of storage) are at 27% of capacity and 48% of group average.