For the latest updates about the California drought go to www.californiadrought.org. 
This week in… State Board Curtailment Orders
The State Water Resources Control Board has lifted the curtailment orders on most water diversions in the state. These curtailment orders had been issued this May and June to more than 10,000 post-1914 water rights holders in order to protect the rights of senior water rights holders as well as downstream riparian users. Curtailment orders remain in effect in Scott River in Siskiyou County and Deer Creek in Tehama County.
The State Board said the curtailments have been lifted because of recent rainfall and reduced demand. Precipitation for this water year remains below average in most of the state, except in certain parts of northern California and areas of Monterey, Kings, and Tulare Counties.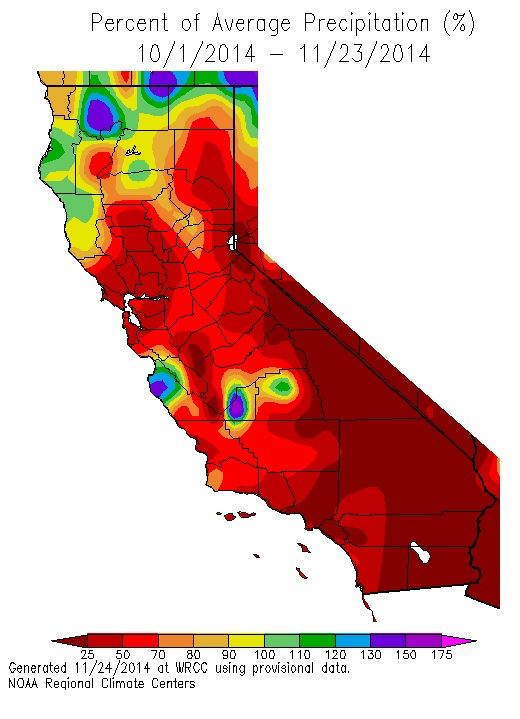 In other news…
The San Diego City Council unanimously voted to approve a $2.5 billion project to recycle wastewater into drinking water.
A new report suggests that California's waters system could probably only utilize about six million acre-feet of additional storage. Additional storage beyond that amount would be limited by precipitation and the water transportation system.
California Drought Status
Drought Monitor
Drought conditions have not changes since last week.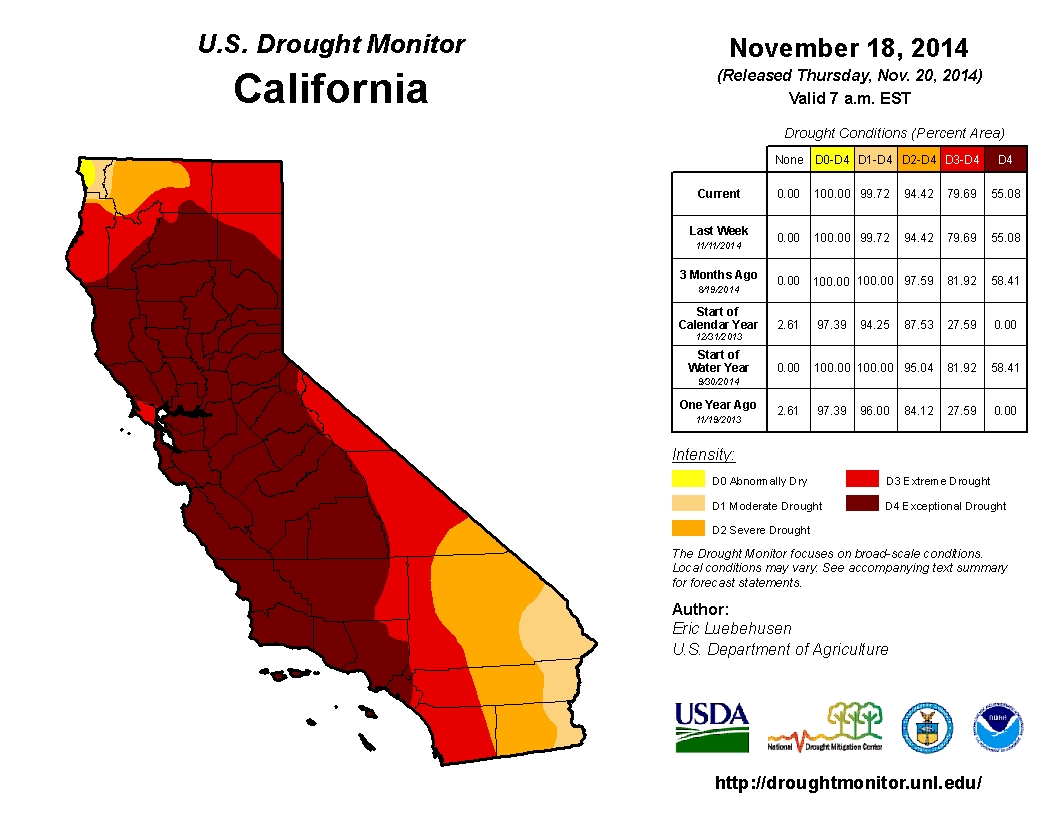 El Niño
The probability of an El Niño developing in November has dropped to 58%, from 67% last month.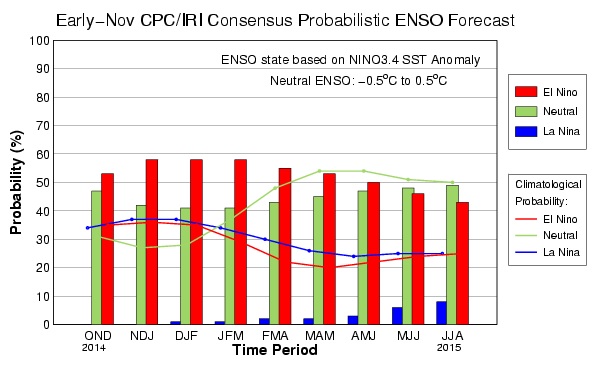 Reservoir Conditions
Statewide, California's major reservoirs (representing 27.2 million acre-feet of storage), are at about 27% of total capacity and 49% of normal. The state's five largest reservoirs (Shasta, Oroville, Trinity Lake, and New Melones) are below 25% capacity.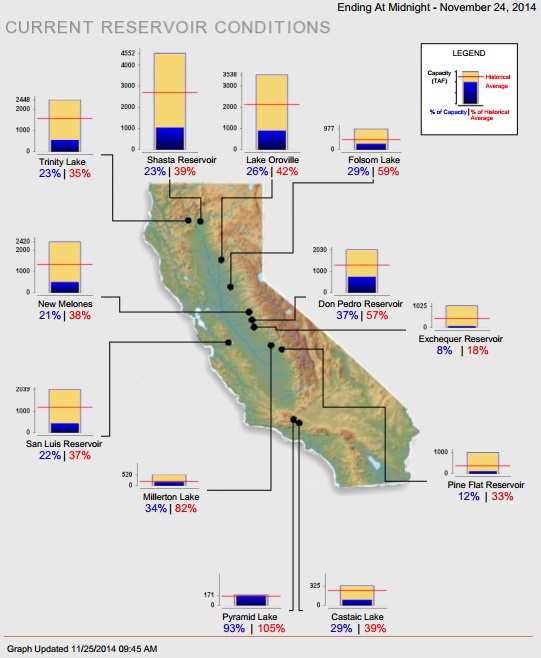 Hydropower
The U.S. Energy Information Administration released the Electric Power Monthly report for September. September generation was 70% of last year and 52% of the 2001-2011 average.


Seasonal Drought Outlook
For the first time in many months, the U.S. Seasonal Drought Outlook is predicting the drought in California will improve between now and the end of February. Unfortunately, the Outlook predicts the drought status will be removed in only a small part of southern California.