For the latest updates about the California drought go to www.californiadrought.org. 
This week in… Water Use Data
Last week, the State Water Resources Control Board released a database  describing residential water use in more than 400 water agencies in the state. The State Board reported that 87% of utilities surveyed are implementing mandatory restrictions on residential water use. Statewide, utilities reported a 10% savings in September 2014 compared to 2013. The San Francisco Bay, Sacramento River, and Central Coast all reduced daily per capita residential water use by more than 15% between September 2013 and 2014.
In other news…
The California Department of Water Resources has awarded $220 million in grants to 27 proposals to help California communities provide immediate drought relief and prepare for future droughts.
The Friant Water Authority and most of its member agencies have filed a petition for writ of mandate in Fresno County Superior Court, seeking a judicial review of the State Board's actions this spring and summer that reduced allocations to junior water rights holders to zero.
Later this week, the Cambria Community Services District will open a new brackish water desalination plant on the San Simeon Creek that could produce up to 250 acre-feet per year. The plant was approved through an emergency permit and would only operate under State 3 drought conditions.
California Drought Status
Drought Monitor
Drought conditions
have improved slightly this week, but not by much; 55% of the state remains in "exceptional drought".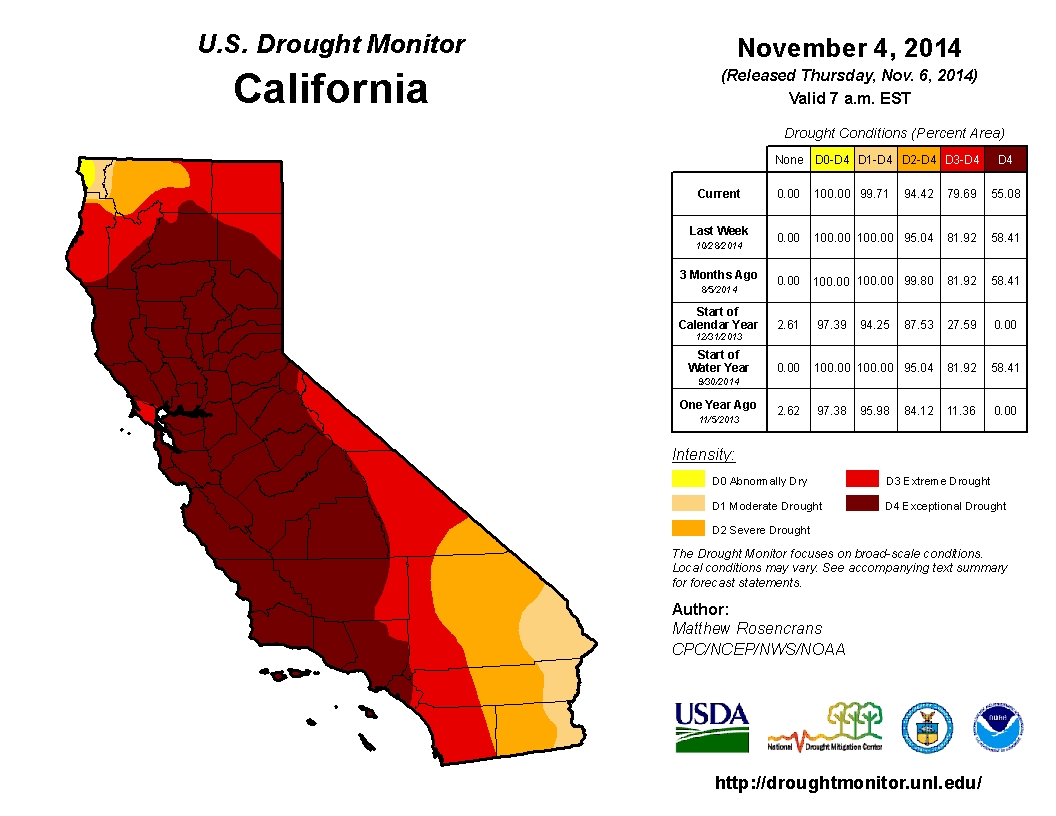 Precipitation
Precipitation since the start of the water year
has been below normal in most of the state, except for a few areas in northern California, the Central Coast, and the Tulare Lake Basin.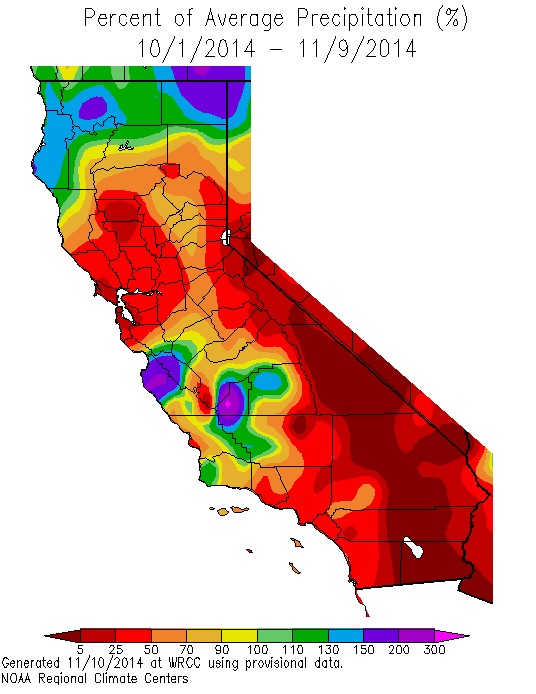 El Niño
The probability of an El Niño developing in November has dropped to 58%, from 67% last month.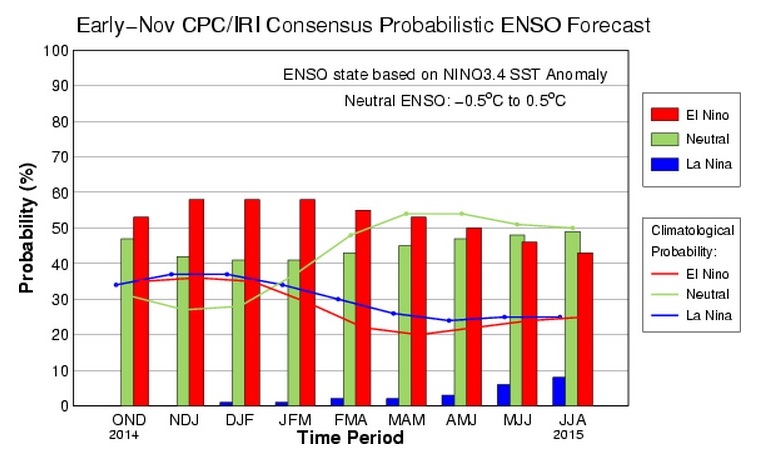 Reservoir Conditions
Statewide, California's major reservoirs (representing nearly 26.6 million acre-feet of storage), are at about 27% of total capacity and 49% of normal.