For the latest updates about the California drought go to www.californiadrought.org. 
Read Previous Updates
Find all past drought
updates here.
This week in… the State Board
Last week, the State Water Resources Control Board issued the first mandatory water restrictions in the state's history. The rules, which take effect June 1st, will be in place until February 2016. Under the new restrictions, every water service provider with more than 3,000 connections must conserve a specific percentage of their 2014 per capita use. Percentages range from 8 to 36 percent. Any utility not meeting its target faces fines up to $10,000 per day.
On May 1st, the State Board issued curtailment orders to junior water rights holders in the Sacramento River watershed, adding to the curtailment orders that have already been issued for junior water rights holders in the San Joaquin River, Scott River, Antelope Creek, and Deer Creek watersheds. This Monday, the State Water Resources Control Board announced it would soon be issuing curtailment orders to users with the most senior water rights.
In other news…
San Jose Water Company will begin imposing mandatory water rationing next month, making San Jose the largest California city to impose rationing.
The state has started building an emergency salinity barrier in the Sacramento-San Joaquin Bay Delta. The barrier is intended to prevent saltwater intrusion and protect the quality of water pumped from the Delta for irrigation and urban use.
The U.S. Forest Service estimates the drought has killed at least 12 million trees in California's national forests, which are already at an elevated risk from wildfires.
California Drought Status
Drought Monitor
Drought conditions remain effectively unchanged from two weeks ago.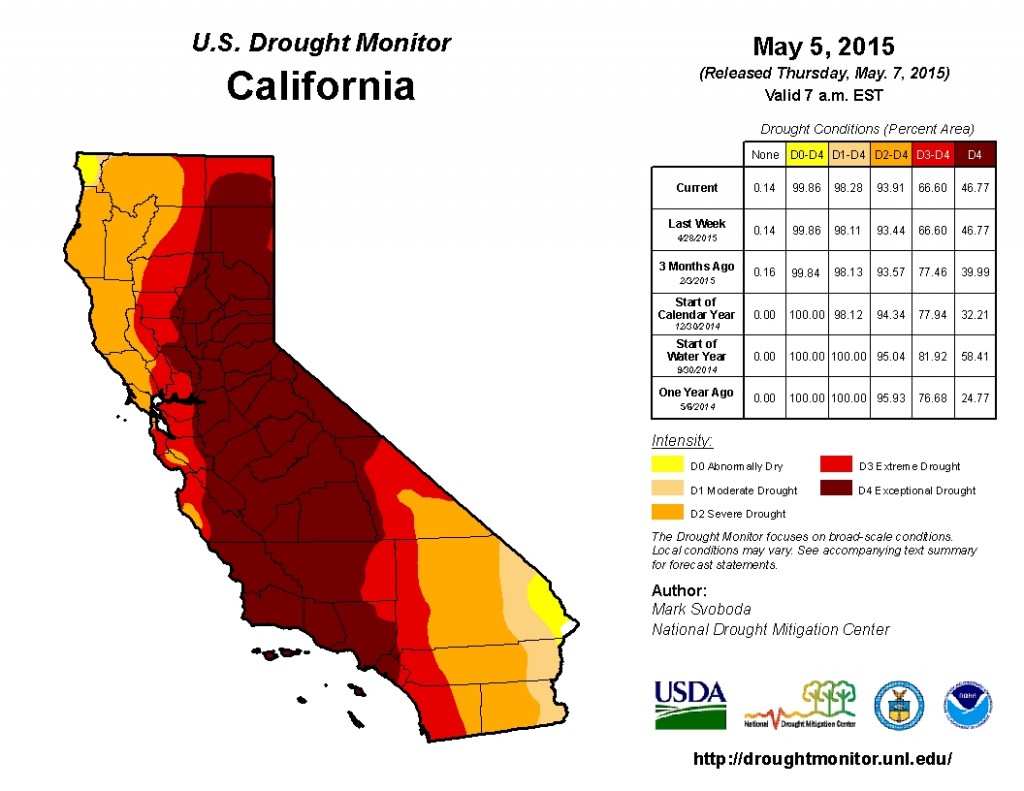 Precipitation
Despite unseasonable snow and rainfall last week, average precipitation for the water year (which begins October 1st) is still at or below normal for most of the state.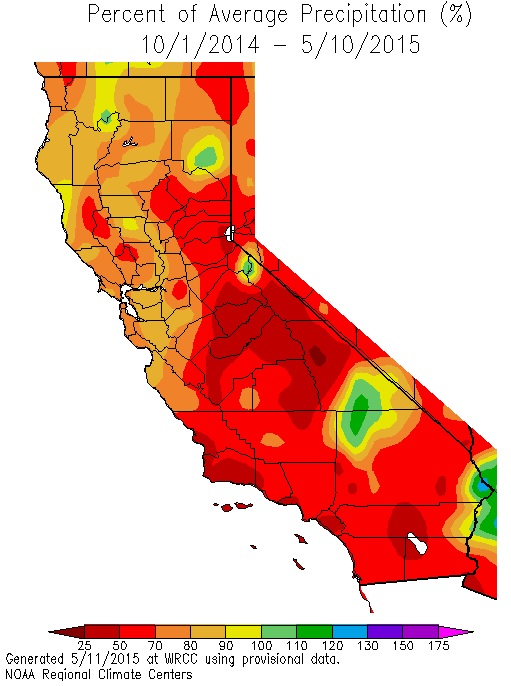 Reservoir Conditions
Statewide, California's major reservoirs (representing 27.3 million acre-feet of storage) are at 45% of capacity and 58% of group average.