For the latest updates about the California drought go to www.californiadrought.org. 
Read Previous Updates
Find all past drought
updates here.
This week in… Drought Legislation
On Friday, March 27th, Governor Brown signed emergency legislation (AB 91 and 92) that will expedite $1 billion for drought and water infrastructure projects, including emergency food aid, drinking water, water recycling, conservation awareness, and flood protection.
Although the bills have been called emergency drought legislation, nearly two-thirds of the funding allocated by the legislation is slated for flood control projects. A vast majority of the funding authorized by this legislation is provided through previous budgets or bond measures, rather than new money.
The legislation also authorizes fines for illegal diversions, a move that targets marijuana growers that are illegally diverting rivers and streams. In addition, the bill establishes the Office of Sustainable Water Solutions within the State Water Resources Control Board. The office will primarily work to promote permanent and sustainable drinking water and wastewater treatment solutions in rural and disadvantaged communities.
In other news…
California Drought Status
Drought Monitor
Drought conditions have changed only slightly from two weeks ago, with 41% of the state (up from 40% last week) now in "exceptional drought".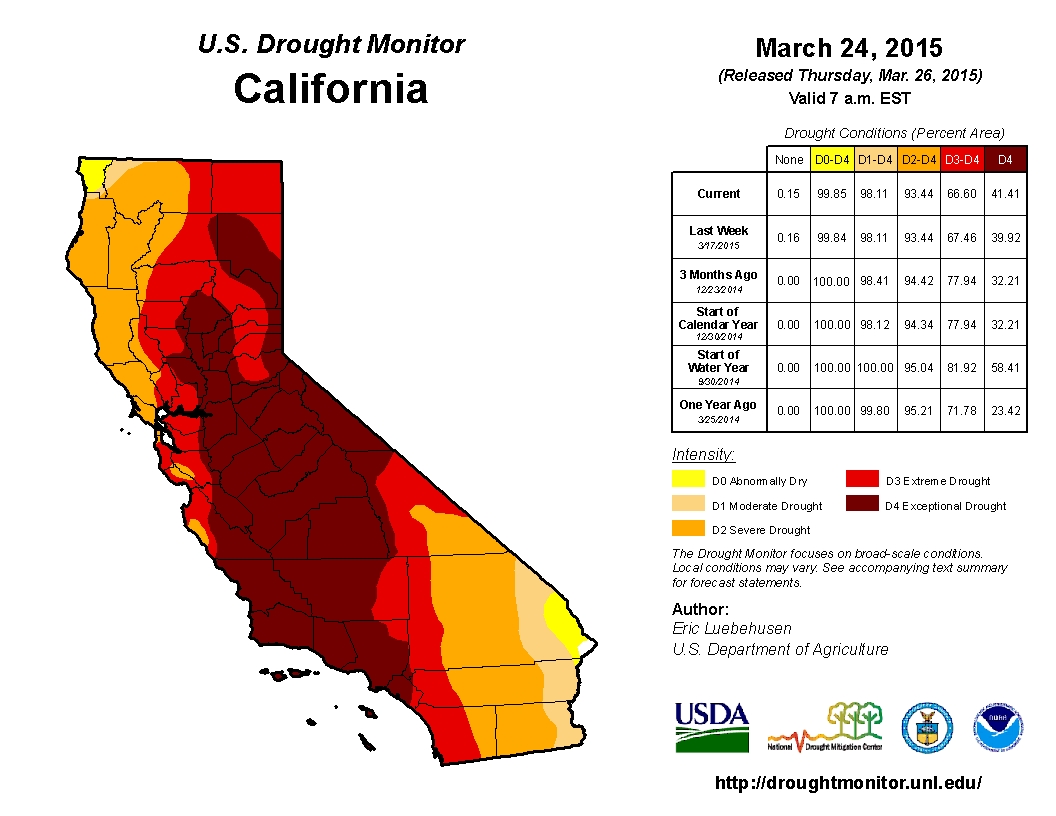 Precipitation
Average precipitation for the water year (which begins October 1st) is still at or below normal for most of the state.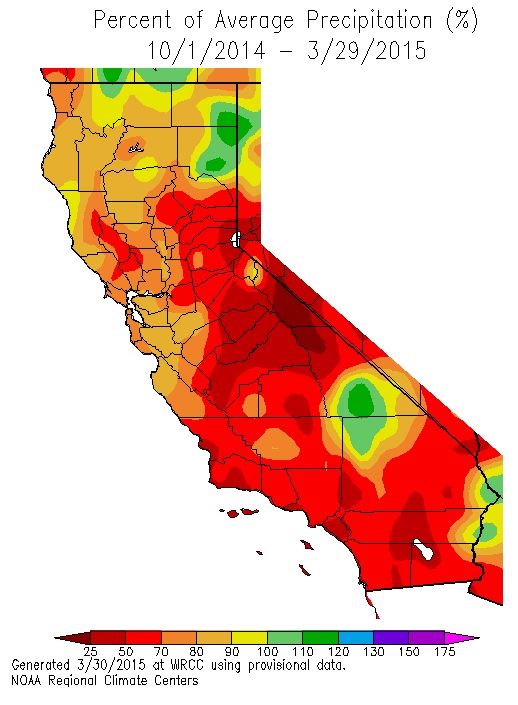 Reservoir Conditions
Statewide, California's major reservoirs (representing 27.3 million acre-feet of storage) are 65% of average.