For the latest updates about the California drought go to www.californiadrought.org. 
This week in… Water Rights
On Friday, the State Water Resources Control Board released proposed emergency regulations that would streamline the process for curtailing diversions by junior water rights holders in order to protect the supply for senior rights holders. The new emergency legislation outlines criteria the State Board will use in order to determine whether water is available under a diverter's priority of right. If the water is not available, the State Board may issue curtailment orders, which – unlike curtailment notices – can incur fines for noncompliance.
In its Findings of Emergency, the State Board outlined why these regulations are needed to effectively curtail diversions and to expedite water transfers, something the Governor's April drought declaration required the State Board to do. Under existing regulations, water users lack sufficient incentive to comply with curtailment orders. This lack of incentive, in addition to administrative delays related to the curtailment process, could result in continued diversions, impacting senior water rights holders.
Within seven days of being issued a curtailment notice, water rights holders must submit a compliance certification form, indicating they have complied with the curtailment order. As of June 20, only 21% have submitted the form.
In other news…
California Drought Status
Drought Monitor
Nearly 33% of California is now in exceptional drought, up from nearly 25% last week, according to the U.S. Drought Monitor released last Thursday.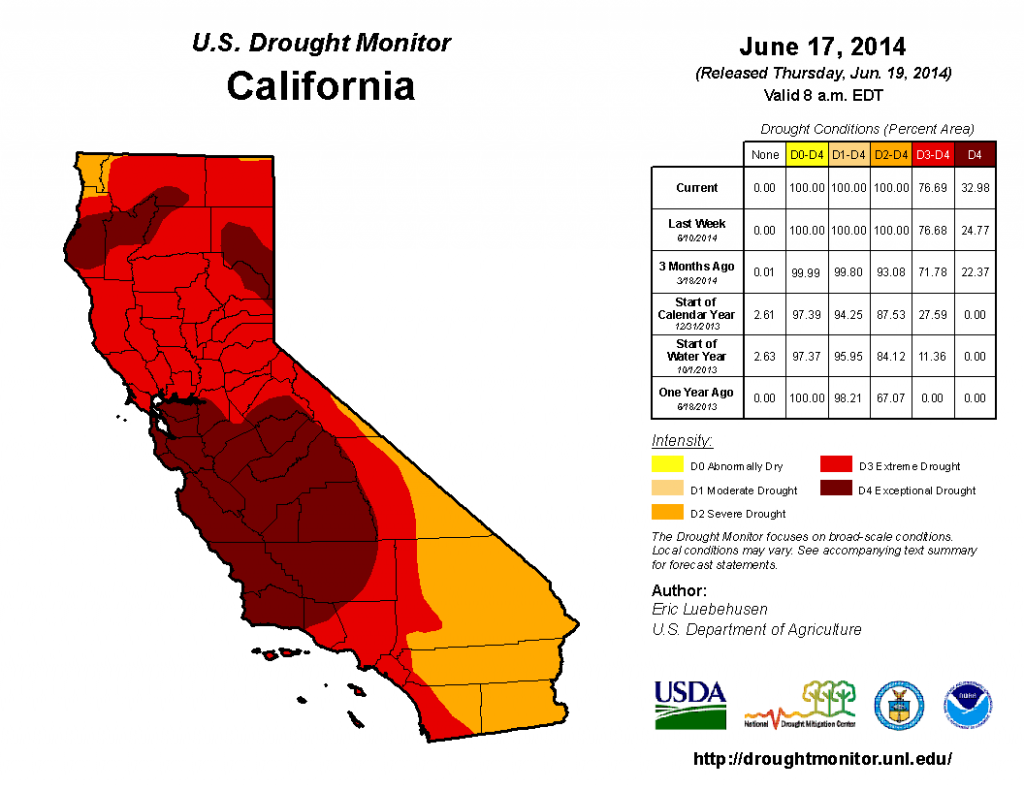 Source of image: http://droughtmonitor.unl.edu/Home/StateDroughtMonitor.aspx?CA
Seasonal Drought Outlook
The U.S. Seasonal Drought Outlook was released last week. The drought in California is, unsurprisingly, expected to continue into October.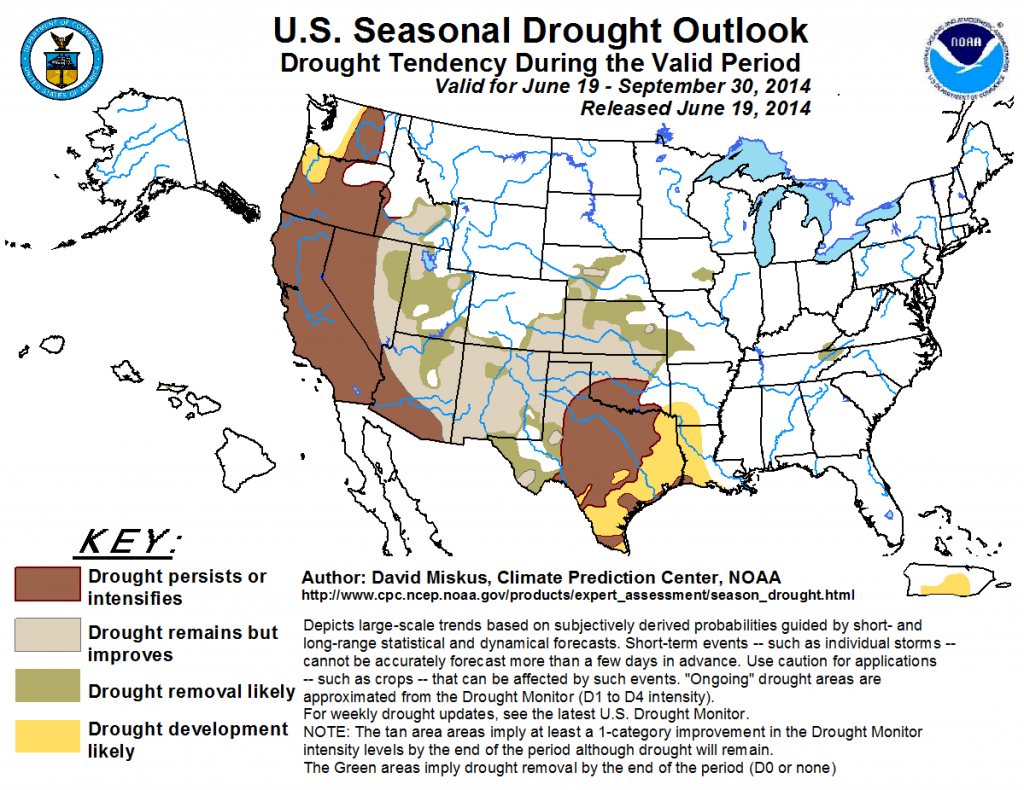 Source of image: http://cpc.ncep.noaa.gov/products/expert_assessment/sdo_summary.html
Reservoir Conditions
Statewide, California's major reservoirs are at about 45% of total capacity and 59% of normal.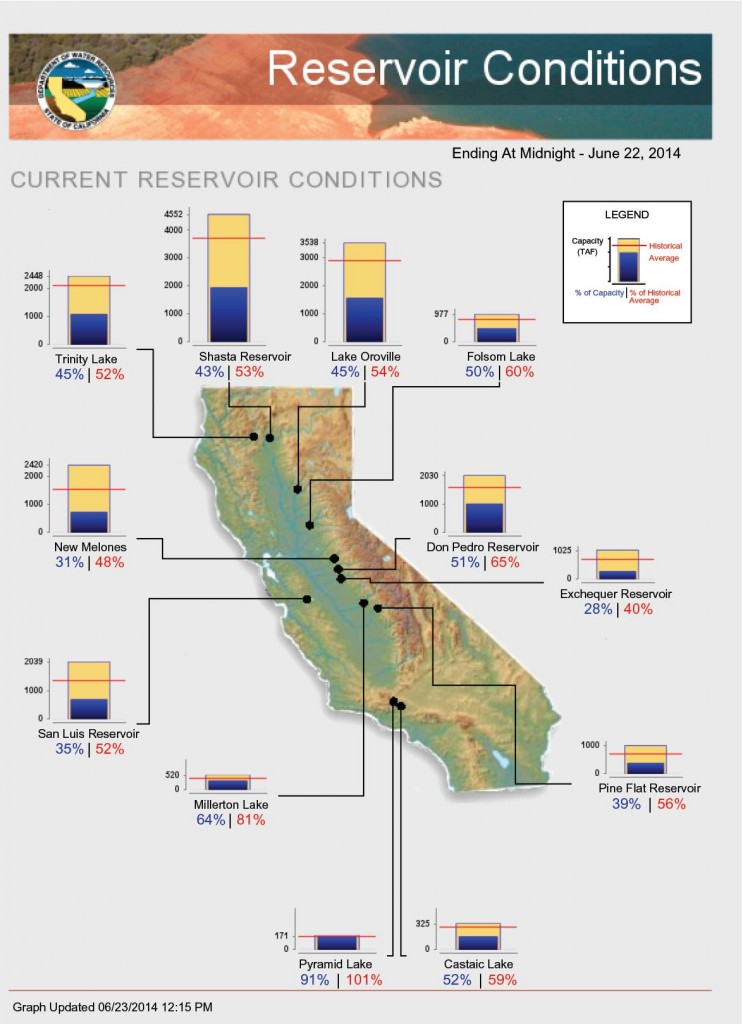 Source of image: http://cdec.water.ca.gov/cgi-progs/products/rescond.pdf