For the latest updates about the California drought go to www.californiadrought.org. 
Read Previous Updates
Find all past drought
updates here.
This week in…Statewide Water Use Data
New data released by the State Water Resources Control Board show residential users have reduced May water use in 2015 by 28.9% from May 2013. However, the Board notes that, statewide, May 2015 was cooler and wetter than May 2013. The Board will begin issuing enforcement actions in July against suppliers that don't reduce their required amount.
The Pacific Institute has created an interactive table and map to help readers explore and visualize these data.
In other news…
California Drought Status
Drought Monitor
Drought conditions remain unchanged from two weeks ago.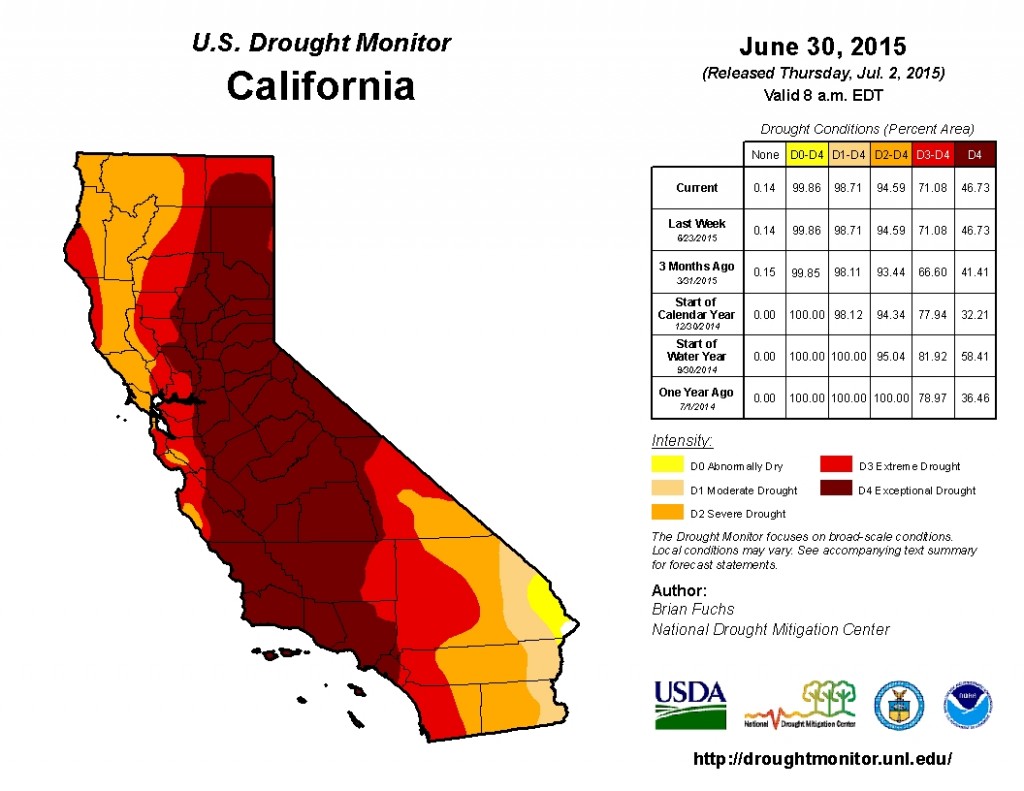 Reservoir Conditions
Statewide, California's major reservoirs (representing 27.3 million acre-feet of storage) are at 38% of capacity and 51% of group average.
Hydropower
Hydroelectric power generation in April this year was 31% lower than 2014 and 69% lower than the 2003-2013 average.