For the latest updates about the California drought go to www.californiadrought.org. 
This week in… Wildfires
Northern California has had a few large fires this month already. A fire that started on July 1 in Napa County is now 90% contained at 4,300 acres burned. The Monticello Fire in Yolo County has burned more than 6,000 acres and is 35% contained. Although evacuation orders have now been lifted, triple-digit temperatures and high winds continue to pose a threat to homes in the area.
The National Weather Service issued Fire Weather Watches for parts of northern California. A Fire Weather Watch is issued when weather conditions conducive to fire could exist in the next 12-72 hours. According to the California Department of Forestry and Fire Protection (CAL FIRE), these types of weather patterns include low relative humidity, strong winds, dry fuels, the possibility of dry lightning strikes, or any combination of the above.
According to CALFIRE's incident information website, more than 57,000 acres have burned in 2014 to date. The table below lists only July fires; please visit CAL FIRE's website for a more complete list of fires to date.

In other news…
California Drought Status
Drought Monitor
The drought got slightly worse this week; nearly 79% of the state is in extreme drought and more than 36% is in exception drought, up from 77% and 33% last week.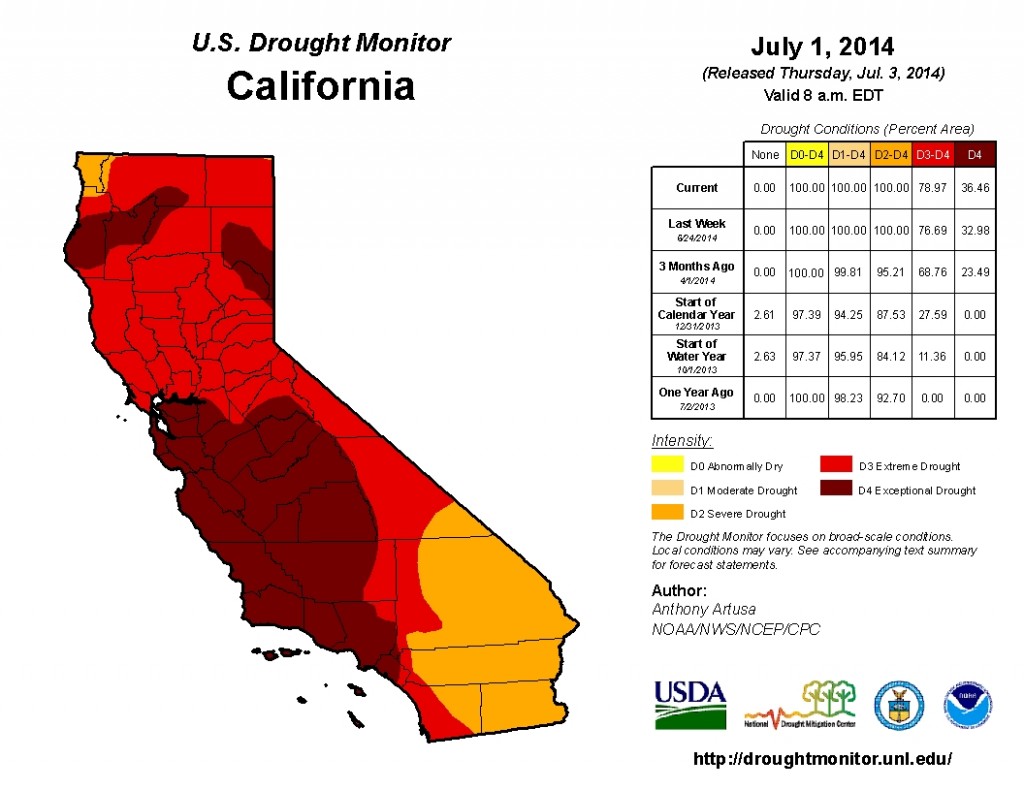 Source: U.S. Drought Monitor
Precipitation
California's rainy season has officially, closing out the third below-average rainfall season in a row.
Reservoir Conditions
Statewide, California's major reservoirs are at about 40% of total capacity and 54% of normal.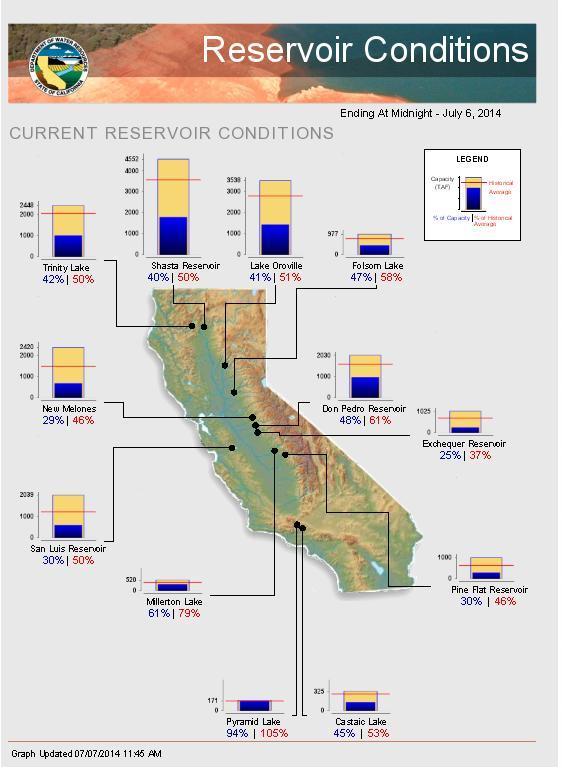 Source: California Department of Water Resources