For the latest updates about the California drought go to www.californiadrought.org. 
This week in… Chinook Salmon 
Salmon in Northern California's Klamath Basin are starting to feel the effects of the drought. In a population survey this week, the Department of Fish and Wildlife found 54 adult and hundreds of juvenile salmon dead in the Salmon River. A majority of the dead fish were chinook salmon, which usually die in the fall after spawning.
Fisheries managers are worried about the impact of low levels and higher temperatures in the Klamath and its tributaries, the same conditions that led to a massive fish kill in the Klamath in 2002. The water level in the Salmon is currently 42% of average, exacerbating the already unseasonably warm temperatures California has been having this year. According to the National Climate Data Center, 2014 has been the warmest period on record in California, with the average temperature between January and June 4.8°F above the 20th century average. The warm water stresses the fish and makes them more susceptible to diseases such as gill rot. The Klamath Fish Health Assessment Team continues to monitor the situation.
In other news…
California Drought Status
Drought Monitor
Drought conditions were mostly unchanged this week.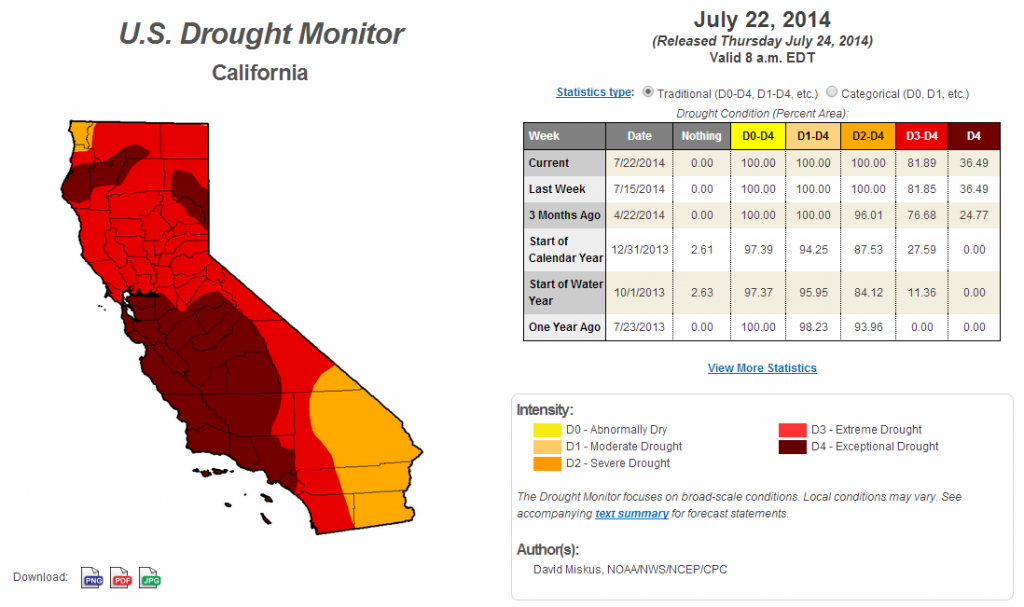 Reservoir Conditions
Statewide, California's major reservoirs (representing more than 27 million acre-feet of storage, are at about 37% of total capacity and 54% of normal.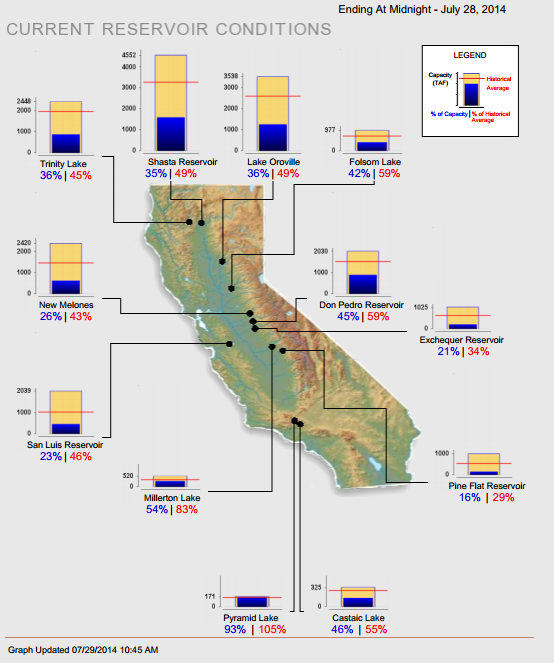 Seasonal Drought Outlook
The U.S. Seasonal Drought Outlook from National Oceanic and Atmospheric Administration predicts the drought will continue through October.