For the latest updates about the California drought go to www.californiadrought.org. 
Read Previous Updates
Find all past drought
updates here.
This week in… Federal Legislation
Several bills are making their way through the halls of Congress right now. Together, these bills give a good indication of how the Federal government is thinking about their role in finding solutions to the drought.
The current bills include the following:
None of these bills have much of a prayer of becoming law. Richard Frank, director of the California Environmental Law and Policy Center at UC Davis, says "When it comes to the drought and what can be done, the federal government has limited tools and limited jurisdiction. What Californians would probably welcome most would be money."
In other news…
California Drought Status
Drought Monitor
Drought conditions remain effectively unchanged from two weeks ago.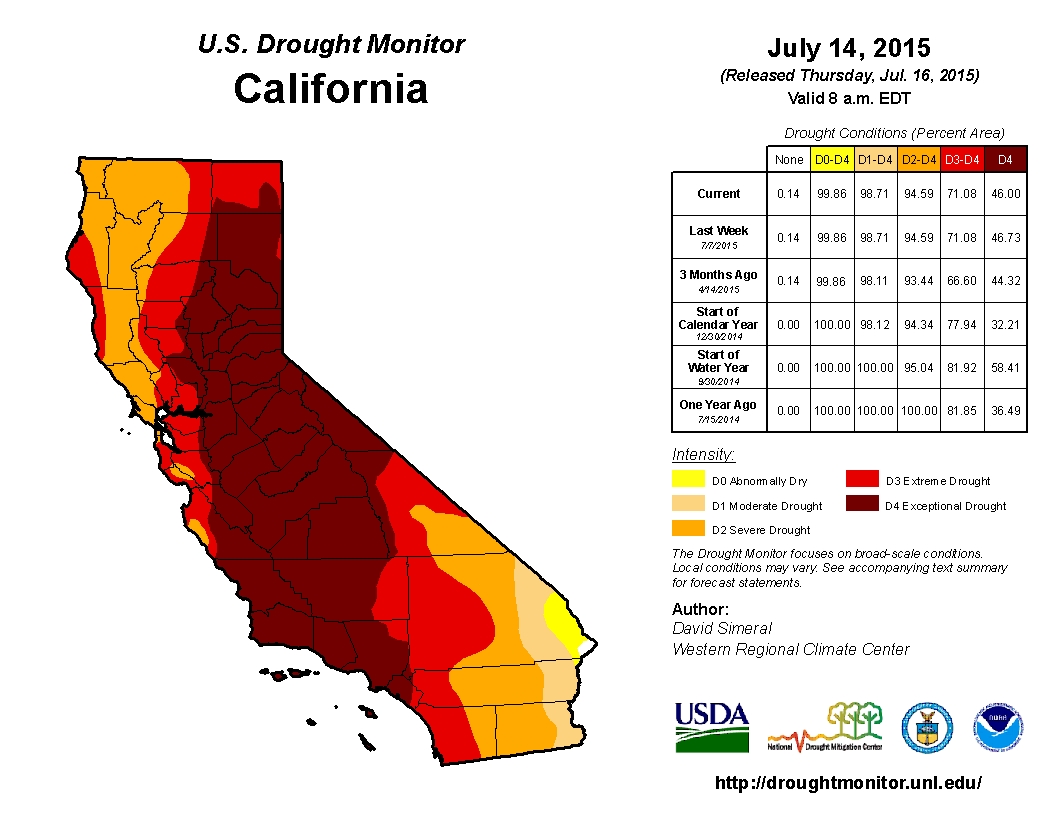 Reservoir Conditions
Statewide, California's major reservoirs (representing 27.3 million acre-feet of storage) are at 36% of capacity and 50% of group average.