For the latest updates about the California drought go to www.californiadrought.org. 
This week in… the Water Bond
Senate Bill 848 – Lois Wolk's $10.5 billion water bond – stalled in the Senate last week after failing to garner the two-third s majority support when Senate President Pro Tem Darrell Steinberg brought the legislation to a vote on Monday. Although the measure is not dead, it lost more traction on Tuesday when Governor Brown stepped in with a proposal for a $6 billion bond, the details of which legislators are now discussing. The water bond is set to go on the ballot in November, but the legislature fears the current $11.1 billion bond won't win voter support. Legislators say they intend to pass a modified bond before they go on recess on July 3rd.
In other news…
According to the most recent update of the U.S. Department of Agriculture's Food Price Outlook, the prices for fresh fruits will go up an estimated 5-6% in the coming months, up from the 4% projected in May. The Outlook maintained the May projection of a 3.5% increase in U.S. food prices this year over last.
The Modesto Bee reports that groundwater-dependent residences in Stanislaus County are starting to report that their wells are drying up.
California Drought Status
Hydropower
The U.S. Energy Information Administration released the Electric Power Monthly for April. April generation was 62% of last year and lower than any other year since 2001.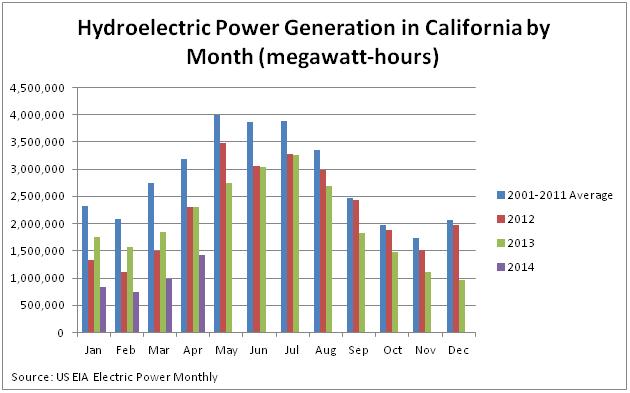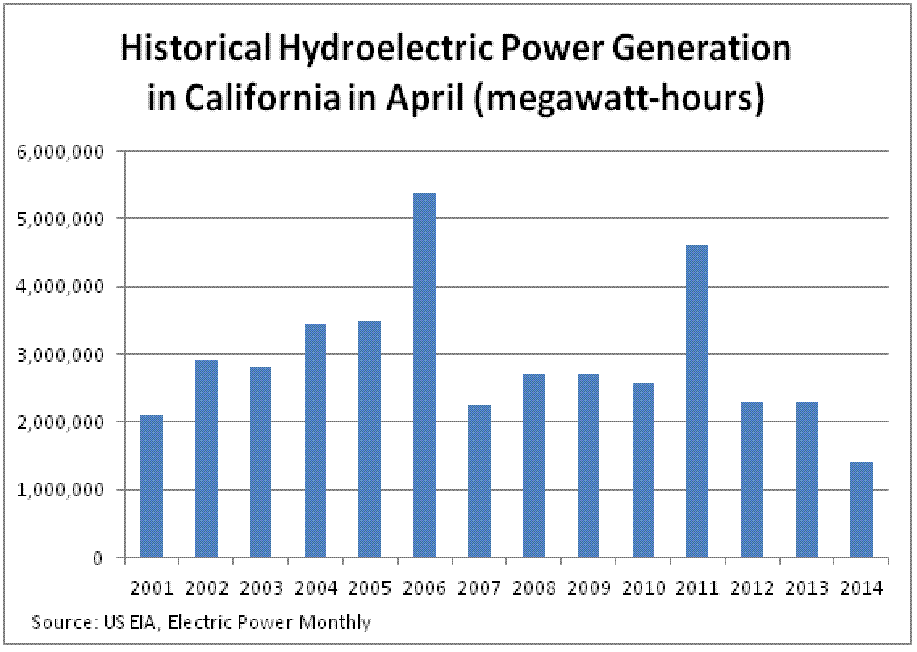 Precipitation
Cumulative precipitation for this water year to date is 49% of normal the San Joaquin and 59% of normal in the northern Sierras respectively.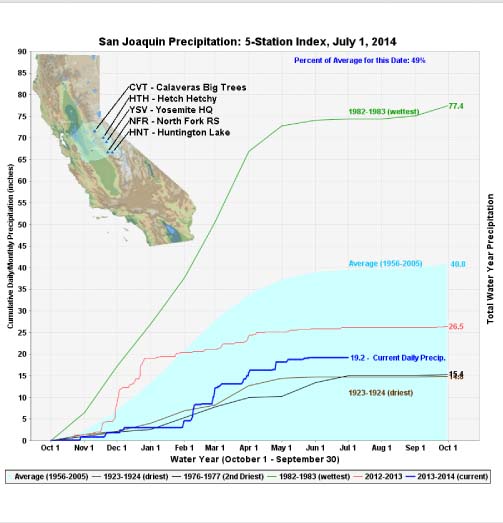 Reservoir Conditions
Statewide, California's major reservoirs are at about 42% of total capacity and 55% of normal.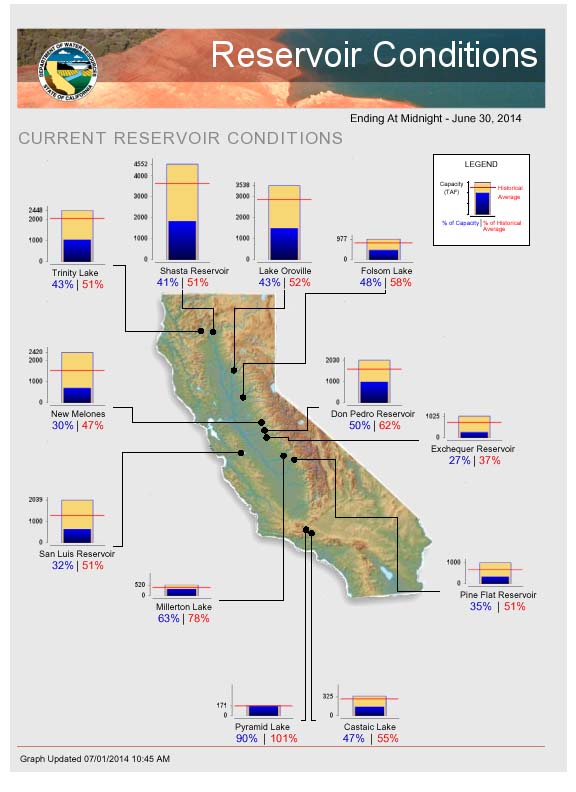 Source of image: http://cdec.water.ca.gov/cgi-progs/products/rescond.pdf