For the latest updates about the California drought go to www.californiadrought.org. 
This week in… Endangered Fish
The California Department of Fish and Wildlife (CDFW) has released results from the annual Fall Midwater Trawl (FMWT) Survey of the Sacramento-San Joaquin Delta. CDFW has conducted the monthly trawl survey between September and December since 1967 (except for 1974 and 1979). The Delta Smelt index was the lowest it has been since the trawl surveys were initiated nearly 50 years ago. Other pelagic fish species – including the striped bass, longfin smelt, threadfin shad, and American shad – were also near recorded lows.

Last week, the Supreme Court turned down appeals from Central Valley farmers and water districts to consider overturning pumping restrictions that had been put in place in 2008 to protect the Delta Smelt.
In other news…
The Department of Water Resources has increased expected water deliveries to State Water Project customers from 10% to 15% of their requested amount.
Last week, the U.S. Bureau of Reclamation and the California Department of Water Resources (DWR), together with the other state and federal agencies, submitted a Drought Contingency Plan to the State Water Resources Control Board for the Central Valley Project and State Water Project.
The USDA released this year's first water supply forecasts, which expect 2015 spring and summer streamflows to be below normal in California.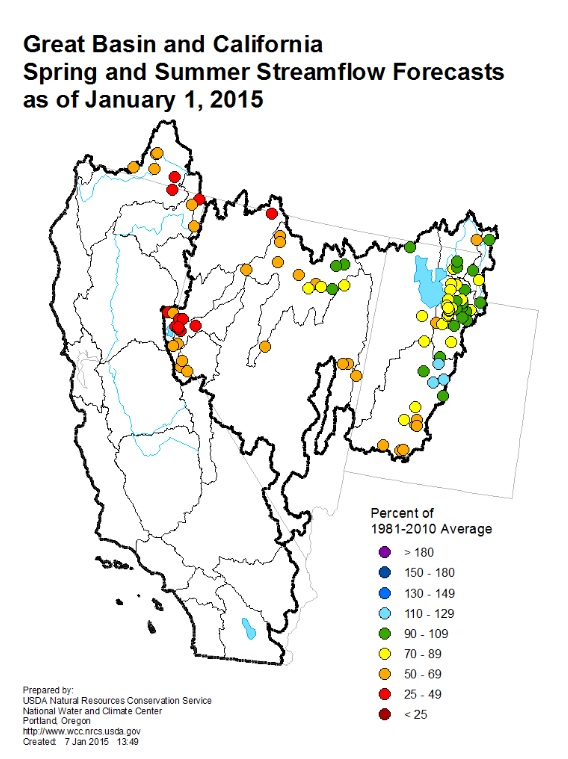 The National Oceanic and Atmospheric Administration published an article showing that most of the state would need more than double the average precipitation that falls between mid-December and September in order to bring the total precipitation for the past four years out of the bottom 50% of the historical record.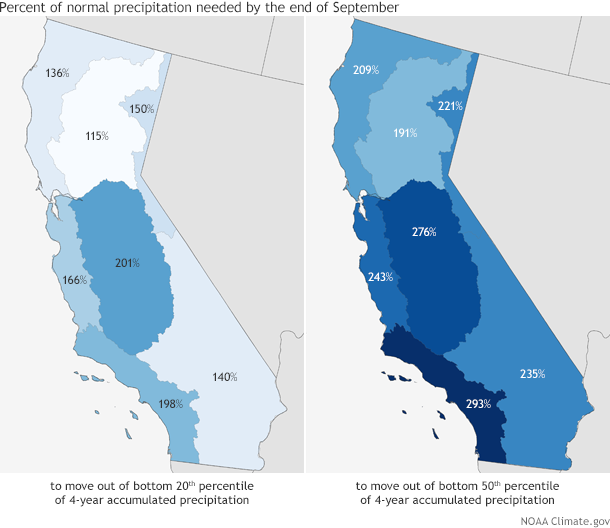 California Drought Status
Seasonal Drought Outlook
The U.S. Seasonal Drought Outlook
is predicting the drought will linger or worsen in most of California, with drought in southern California remaining but improving.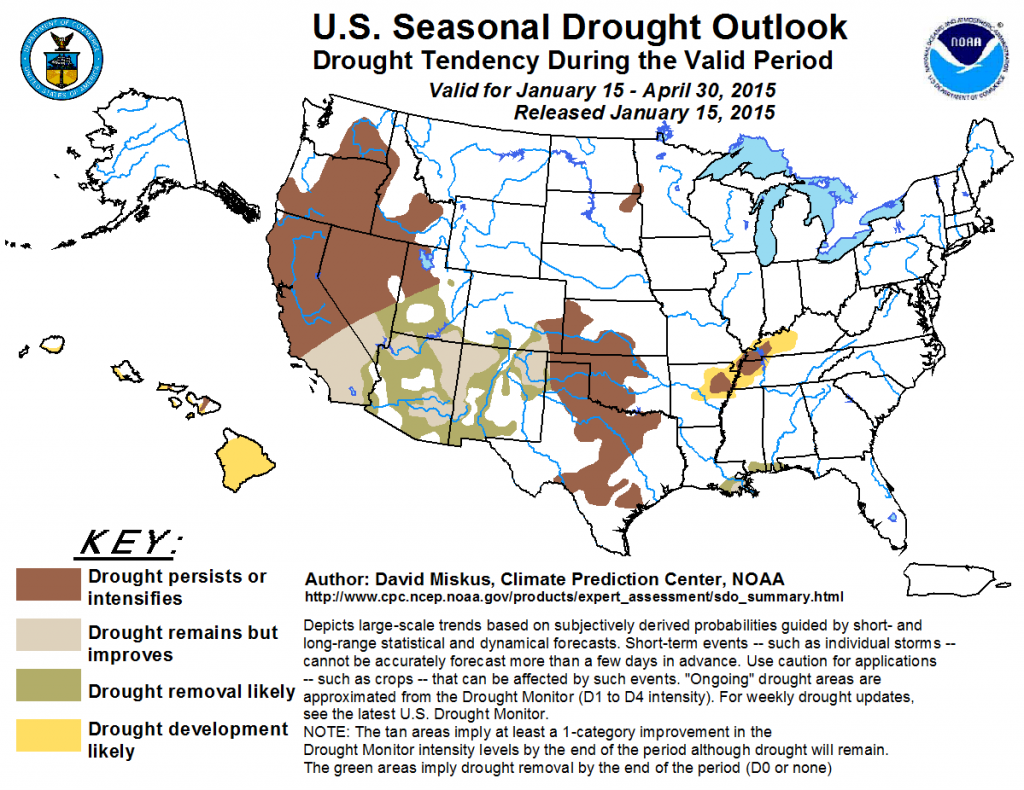 Drought Monitor
Drought conditions have worsened in some parts of California; 39% of the state is in exceptional drought, up from 32% last week.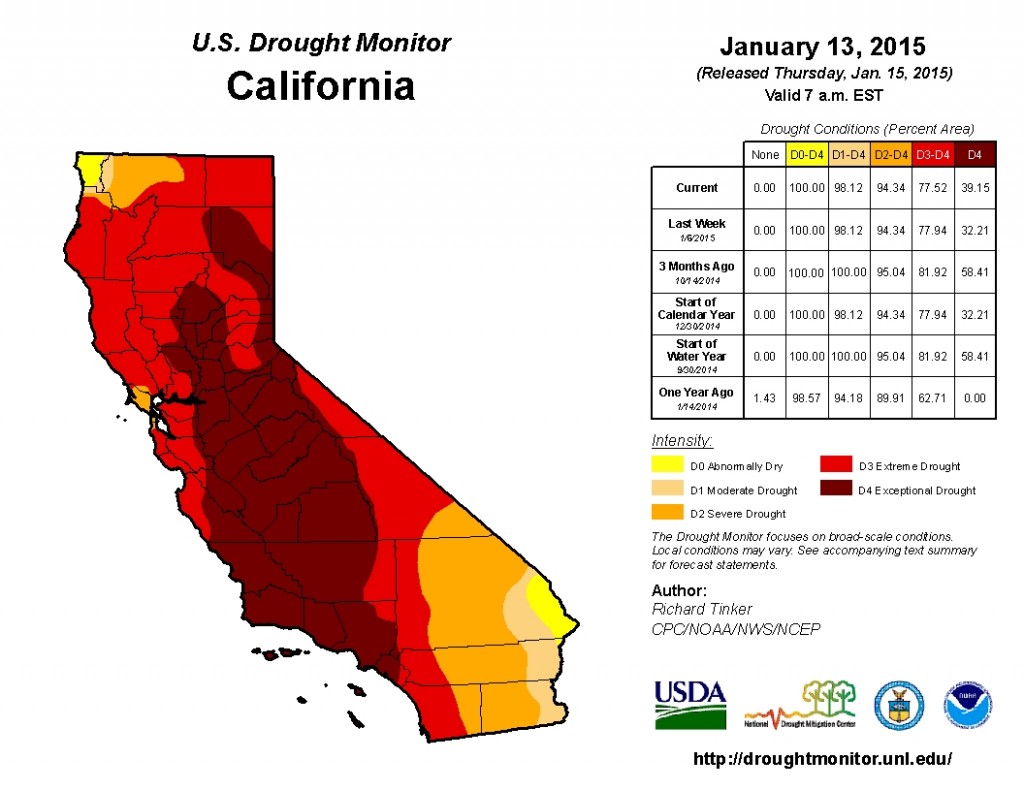 Precipitation
Average precipitation has been below normal for the past two weeks in most of California, except for areas in and around San Bernardino and Inyo Counties. Snow water equivalent in the state is 36% of normal for this time of year.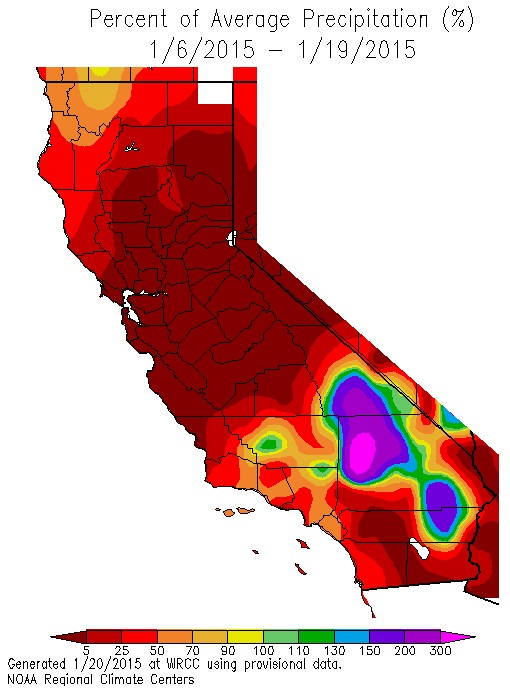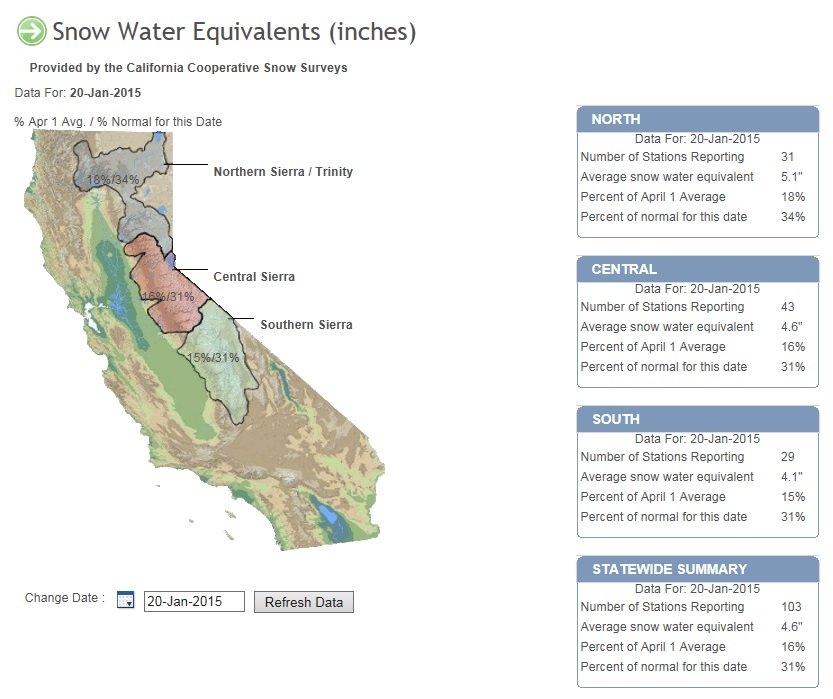 Reservoir Conditions
Statewide, California's major reservoirs (representing 27.3 million acre-feet of storage) are at 38% of capacity and 61% of normal.