For the latest updates about the California drought go to www.californiadrought.org. 
This week in… Rainpocalypse
A series of rainstorms passed through California earlier this month, dropping incredible amounts of precipitation onto our parched state. The rain was enough to ease drought conditions in several parts of the state, noticeably increase reservoir levels in some of the state's largest, more northern reservoirs, and cause flash floods, mud slides, power outages, and road closures.
Despite the positive impact of this much-needed deluge, the drought continues. The U.S. Drought Monitor summed it up nicely in this week's update: "Cautious optimism, but still a long way to go."
Check out the "Drought Status" below to see other ways the recent storms have impacted the drought and how far we still have to go.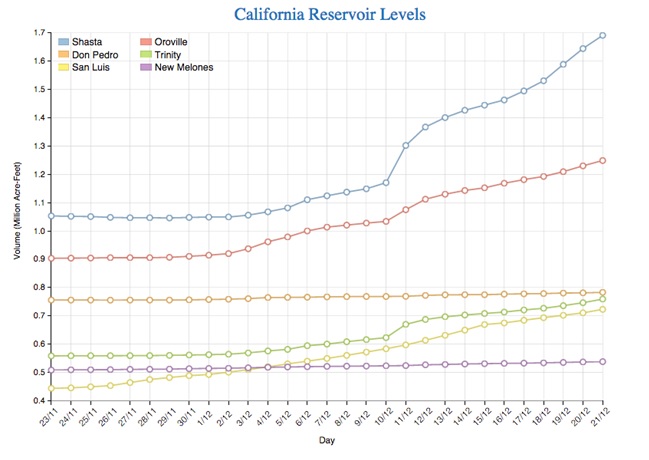 In other news…
California Drought Status
Drought Monitor
Drought conditions have improved from last week; most notably, 32% of the state is now in "exceptional drought", down from 55% last week.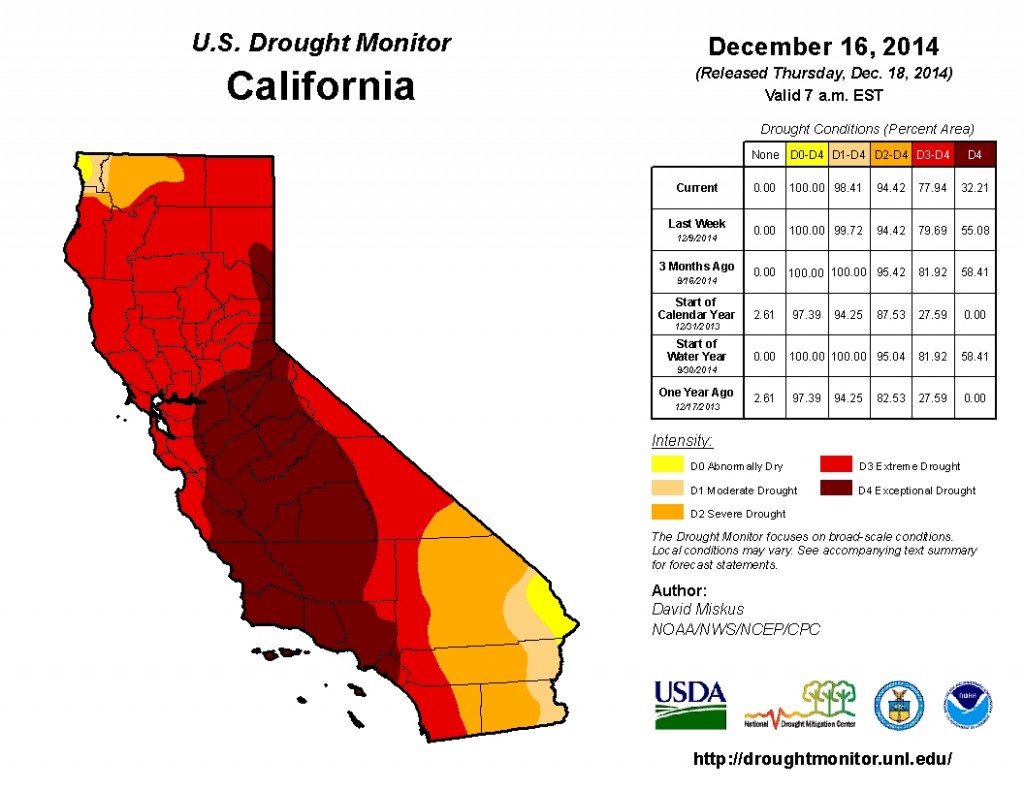 Precipitation
Large areas of California have received more precipitation than usual for this time in the water year.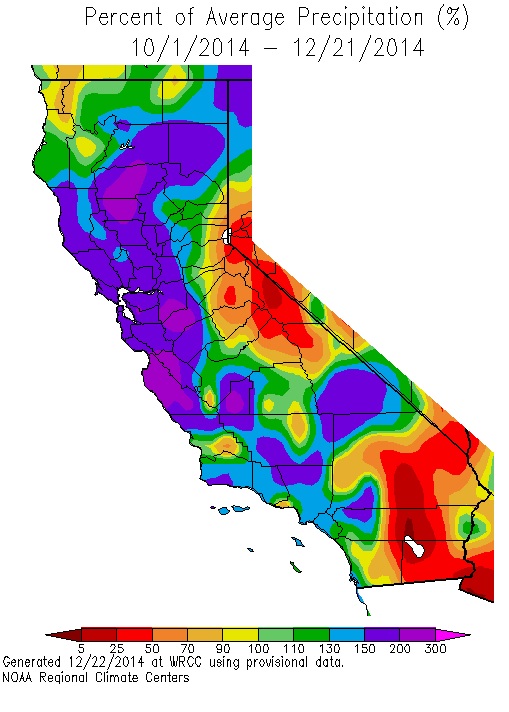 While the snow water content isn't above the historical average for this time of year, it is above the levels seen this time last year.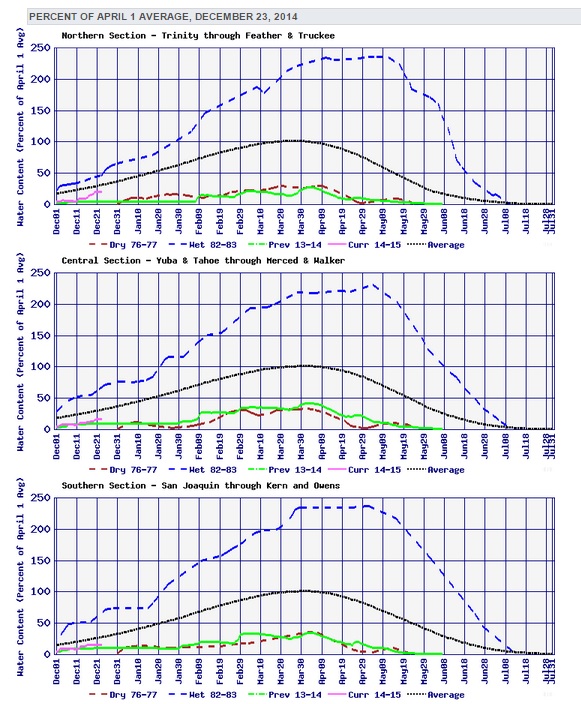 Reservoir Conditions
Statewide, California's major reservoirs (representing 27.3 acre-feet of storage) are at 33% of capacity and 57% of normal. Five of the state's six largest reservoirs (Shasta, Oroville, Trinity Lake, San Luis, and Don Pedro) are all now above 32% capacity. New Melones is at 22% capacity.