For the latest updates about the California drought go to www.californiadrought.org. 
Read Previous Updates
Find all past drought
updates here.
This week in…Wildfires
The California Department of Forestry and Fire Protection (CAL FIRE) has responded to fires that have burned more than 138,000 acres – almost 3 times the 5-year average for this time of year. These numbers do not include fires that have occurred outside of CAL FIRE's jurisdiction.
The Rocky Fire has been the largest so far, burning 65,000 acres in Lake, Yolo, Colusa Counties. The fire has destroyed 24 residences and 26 outbuildings and is still only 12% contained. More than 13,000 people have been evacuated.
A team of researchers led by the John Muir Institute of the Environment at the University of California, Davis, have published a new journal article showing more wildfires are occurring in high-elevation forest ecosystems. These fires could speed up changes in vegetation, leaving these ecosystems more vulnerable to climate change and future drought conditions.
In other news…
California Drought Status
Drought Monitor
Drought conditions remain unchanged from two weeks ago.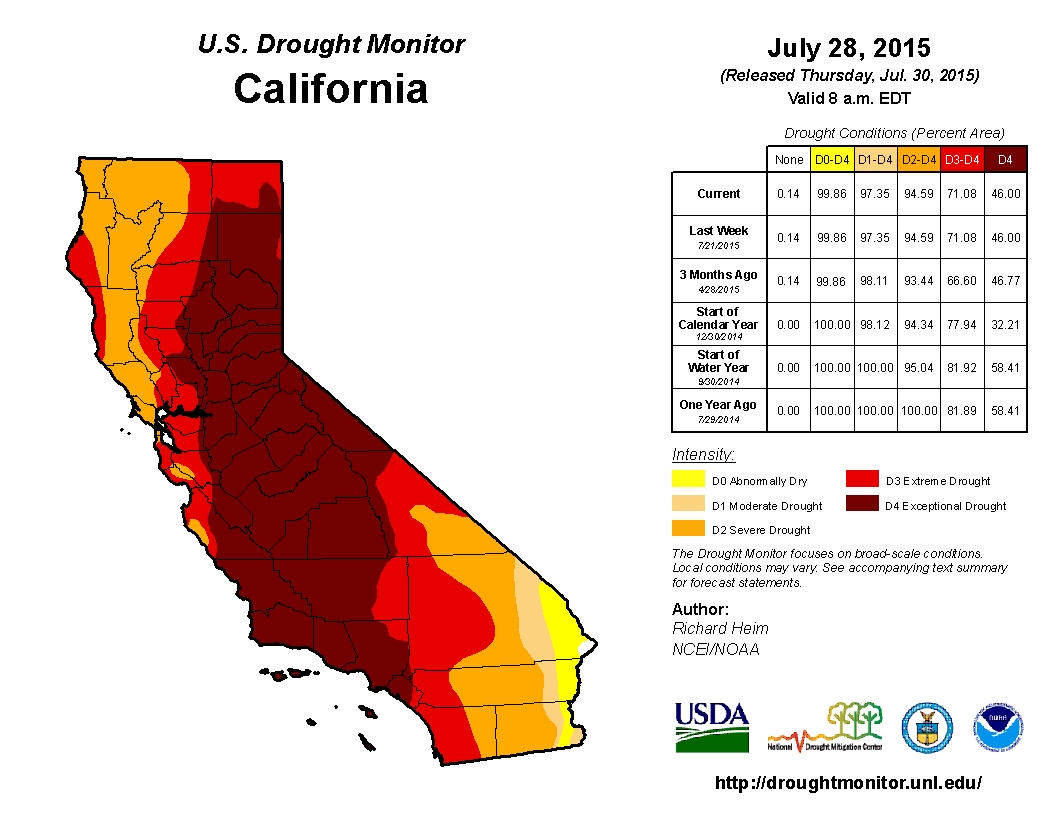 Reservoir Conditions
Statewide, California's major reservoirs (representing 27.3 million acre-feet of storage) are at 33% of capacity and 49% of group average.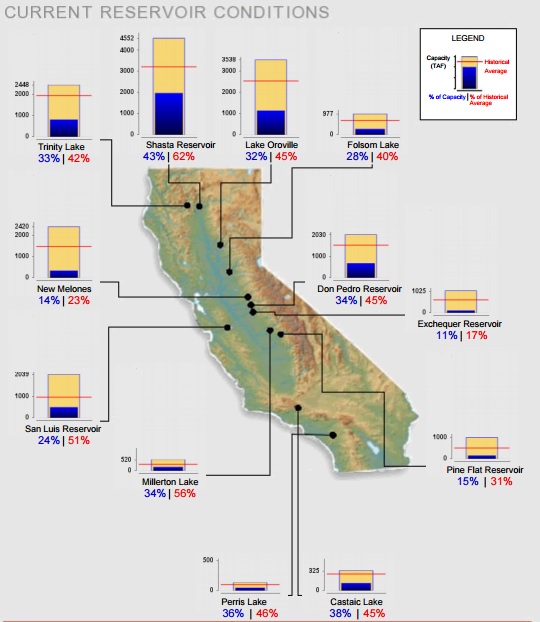 Hydropower
Hydroelectric power generation in May this year was 40% lower than 2014 and 69% lower than the 2003-2013 average.