For the latest updates about the California drought go to www.californiadrought.org. 
Read Previous Updates
Find all past drought
updates here.
This week in… Record-low Snowpack and Mandatory Urban Conservation 
Following severe drought conditions and the lowest early-April snowpack record in 75 years, Governor Brown issued the first-ever statewide mandatory water reductions on April 1, 2015. Executive Order B-29-15 calls for cities and towns throughout the state to reduce water use by 25 percent compared to the 2013 level, potentially resulting in a 1.3 million acre-feet of water in savings. The Order also requires frequent water use reporting from agricultural water users; updates standards for toilets, faucets, and outdoor landscaping; streamlines drought response; and necessitates investments in innovative water management technologies. 
In other news…
California Drought Status
Drought Monitor
Drought conditions have slightly worsened from two weeks ago, with 44% of the state now in "exceptional drought." This is an increase from 41% at the end of March.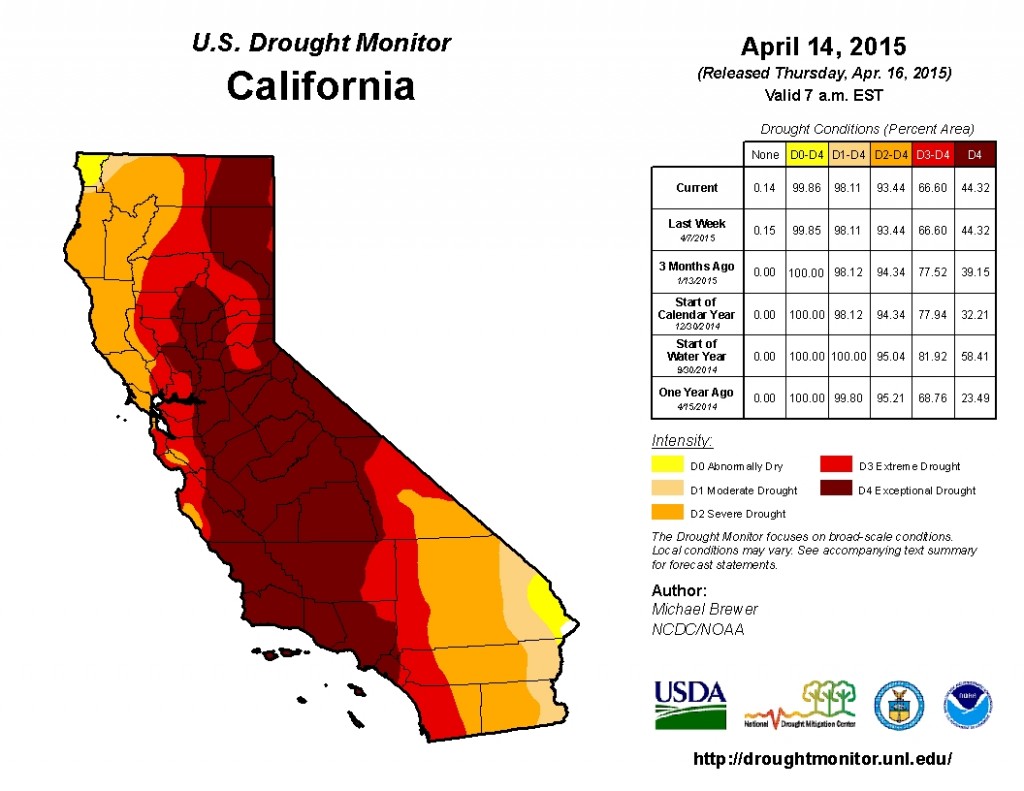 Precipitation
Average precipitation for the water year (which begins October 1st) is still at or below normal for most of the state.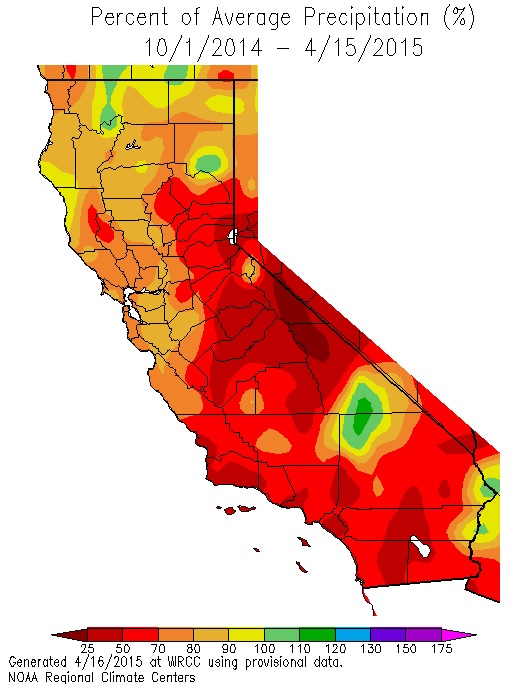 Reservoir Conditions
Statewide, California's major reservoirs (representing 27.3 million acre-feet of storage) are at 40% of capacity and 62% of group average.