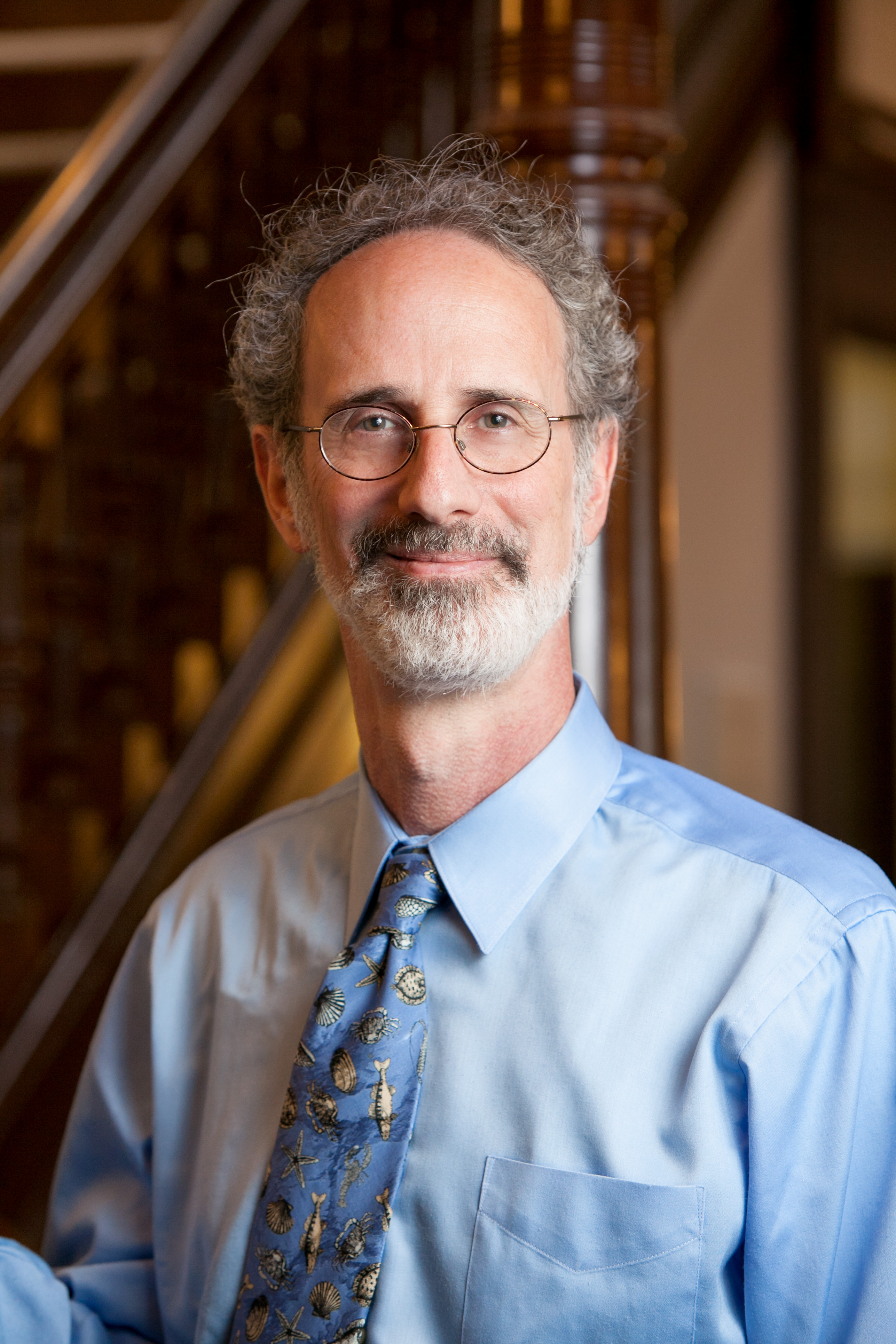 March 23, 2016, Oakland, Calif. –  Pacific Institute President and co-founder Dr. Peter Gleick, who has led the Institute for nearly thirty years, will transition to president emeritus and chief scientist on July 1, 2016. Gleick, an acclaimed climate and water scientist, researcher, author, MacArthur Fellow, and member of the United States National Academy of Sciences, co-founded the Pacific Institute in 1987 to conduct interdisciplinary research, policy analysis, and public outreach. In this new role, Dr. Gleick will continue to focus on the Institute's strategic research and policy priorities and will support the Institute's fundraising efforts. The Institute has launched a search for a new president.
The Pacific Institute, an independent water policy research organization, provides science-based thought leadership with active outreach to create and advance solutions to the world's most pressing water challenges. The Institute conducts groundbreaking work on the threats of climate change, conflicts over water resources, the human right to water, and corporate water stewardship. The Institute works with a wide array of stakeholders, ranging from Fortune 500 companies to disenfranchised communities, to deliver meaningful results. For example, the Institute:
conducted among the first assessments and warnings to policy makers of the dangers of climate change for fresh water supplies;
was the organizing force behind the UN Global Compact's CEO Water Mandate, which brings global corporations and international organizations together to adopt water sustainability practices;
developed best practice guidance for governments to help them cope with severe drought conditions; and
pioneered and promoted the human right to water and the "soft water path" concept, which calls for a new and comprehensive approach for managing water infrastructure, demands, and institutions.
"We congratulate Peter on his achievements in the Pacific Institute's nearly three decades of work, and we enthusiastically support him and the Institute's senior management team as they plan for continued success in the coming decades," said Board President Robert Stephens. "This change will enable Peter to do even more of the research, writing, and public communications work that he's passionate about and does so effectively."
In reflecting on the leadership transition, Dr. Gleick said "the Pacific Institute's unique approach, superb staff, and focus on finding and implementing effective solutions have been a daily inspiration to me from the beginning. With such a strong and talented organization, this is the right time for the Institute to expand its effectiveness, reach, and influence.
"I'm tremendously excited in my new role to concentrate my future efforts where I can be most effective: pursuing strategic water research and writing initiatives, communicating with the public and policy makers, and expanding relationships with Institute supporters and partners. The convergence of water scarcity and contamination, science and policy, climate change, and new approaches to water sustainability all highlight that the Institute's independent and systemic approach is more valuable and needed than ever."
The selection of a new president is being led by a board-appointed committee, which has retained California Environmental Associates, a San Francisco-based executive search firm to carry out the recruitment process (view the job description here). Board President Stephens, who chairs the selection committee said, "It's my pleasure to announce that the Pacific Institute has begun a search for a new president to lead the organization. We're seeking someone with exceptional skills who will continue to build on the strengths of the Institute through the next phase of implementing its strategic vision. The staff and board are excited about the opportunities for new emerging leadership and the Institute's enhanced ability to address the problems of a limited and critical resource."
The Pacific Institute is an independent, entrepreneurial, nonprofit organization. For more information about its work, visit www.pacinst.org.