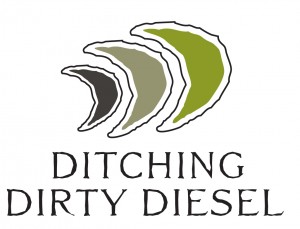 Are you a community organizer, advocate, or health educator working with residents in the Bay Area?
Join the Ditching Dirty Diesel Collaborative and Pacific Institute for a comprehensive day-long training-for-trainers, designed to help build the capacity of community-based groups in the Bay Area.
Using a Popular Education approach and activities from Gearing Up for Action, the training will give participants tools to:
Elevate the lived experiences of community members they work with;
Make connections between the work of their organization and the impacts of trucks and trains in the communities they work in;
Enable community members to envision and advocate for healthier communities.
When: Friday June 21, 9 am- 5 pm
Where: Pacific Institute, 654 13th Street (at MLK), Preservation Park, Oakland, CA 94612
Contact: Catalina Garzon, cgarzon@pacinst.org or 510-251-1600
Space is limited! Please register here if you plan on attending as we are tailoring the training to the particular issues and campaigns that participants are working on. Lunch and snacks will be provided.
About DDDC:
DDDC works to address the impacts of diesel pollution in low-income communities and communities of color and its connection to health issues like asthma and cancer. Its mission is to build a powerful coalition of environmental justice and health affected groups to implement a campaign to reduce diesel pollution regionally while conducting education and outreach to build awareness and a larger constituency for change.