Where We Agree: California Urban Water Solutions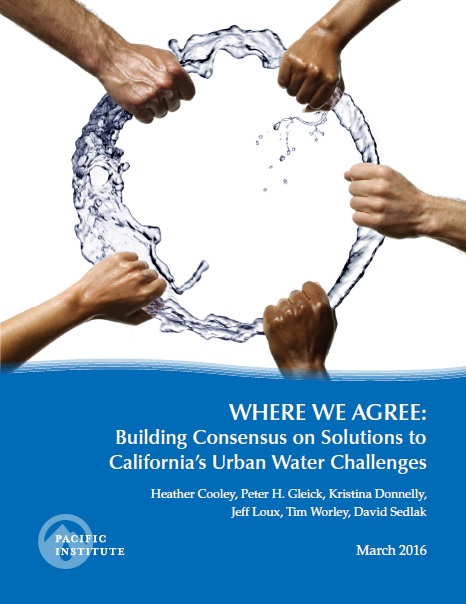 Over the past year, the Pacific Institute,
 in partnership with the California-Nevada Section of the American Water Works Association, Berkeley Water Center, and UC Davis Extension's Collaboration Center, or
ganized a series of facilitated "Where We Agree" discussions with key stakeholders in order to identify solutions that support sustainable urban water management in California.
Using a consensus-based approach, the group gained consent on key urban water issue areas, identified solutions and policies necessary to address these issues, and developed a coalition to promote these strategies. The
strategies
have the potential for broad support among policymakers and the public.
"Despite the perception of unresolvable water conflicts in California, there is broad consensus on many of the key strategies needed to tackle our water resource challenges. The outcome of these Where We Agree meetings offers a roadmap for sensible solutions that have a strong likelihood of public and political support and if implemented, could dramatically shift the way Californians use and manages water" said Heather Cooley, one of the report's authors.

World Water Day 2016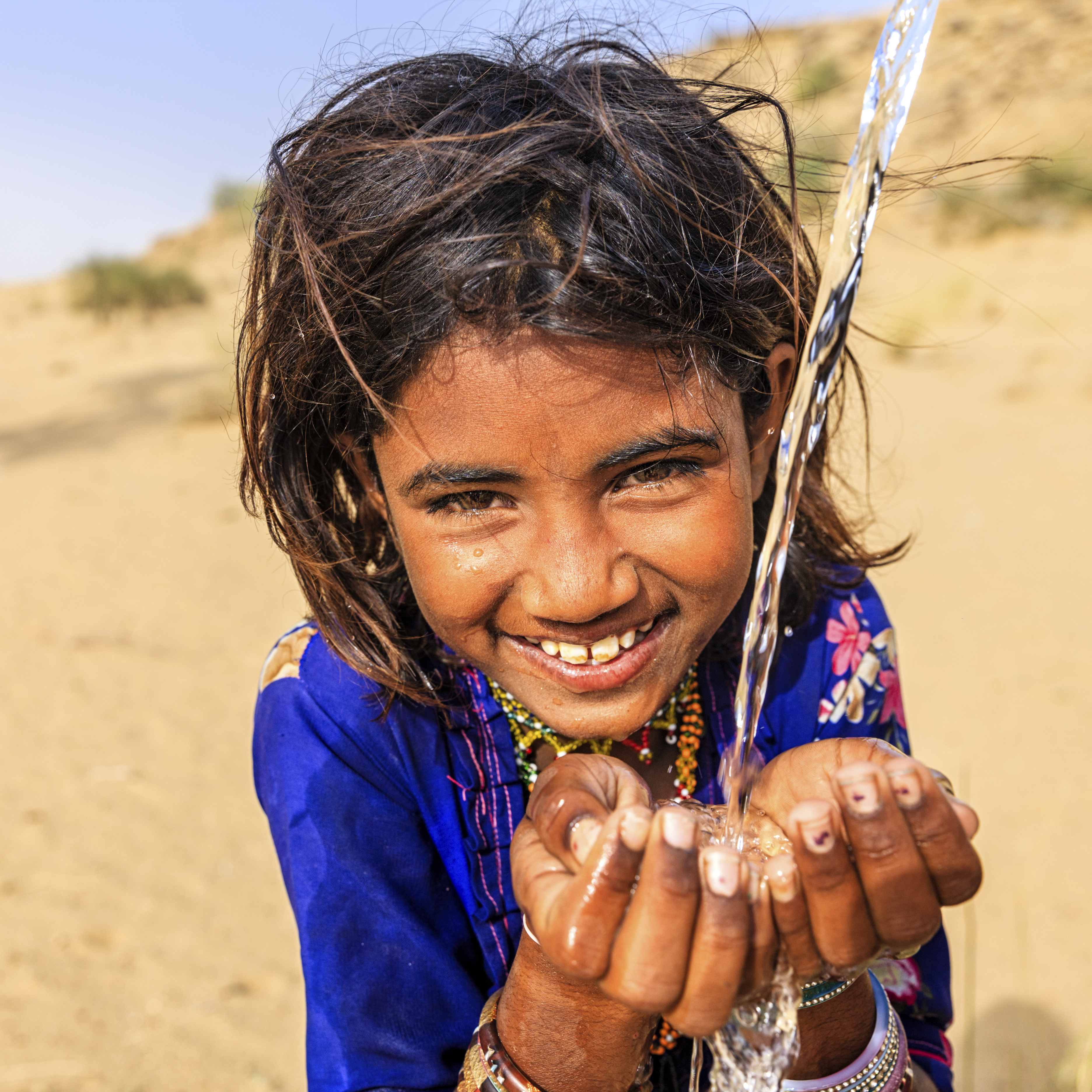 Tomorrow is World Water Day, both a sobering reminder of the many challenges and conflicts associated with this precious and critical resource, and also an inspiration to those of us working on solutions every day. 

On World Water Day, we celebrate our strategic goals that guide our independent and collaborative work:
Balanced and integrated approaches for water use and management;

Climate-resilient water systems;

Safe and affordable access to water and sanitation for all;

Productive agriculture systems within the limits of available water;

Vibrant urban and industrial systems within the limits of available water; and

Healthy aquatic and riparian ecosystems.

 
With your contribution to our

 

Rapid Response Fund, 
we will continue to advance common sense and innovative solutions for today's water problems, as well as promote "big ideas" that create enduring changes. Together, we will create a world in which all humans and the natural world have access to clean, fresh water. 
White House Water Summit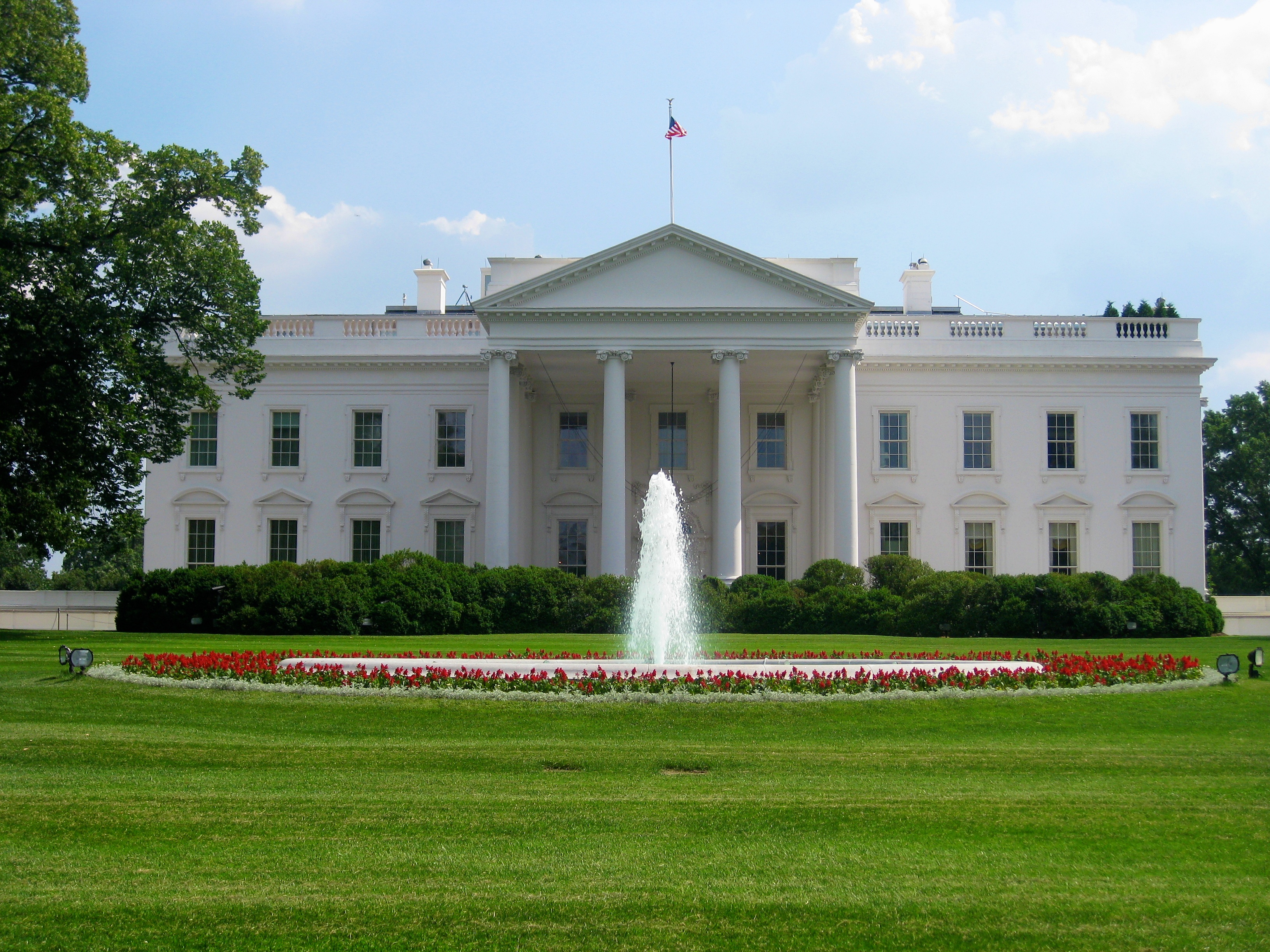 In February, Peter Gleick went to Washington, D.C. to discuss national water strategies and policies with senior White House staff and other key stakeholders. Tomorrow, on
World Water Day
, he will continue those discussions at the
White House Water Summit
. This past summer, the
White House Office of Science and Technology Policy
asked organizations working on solutions for the nation's water problems to put forward their bold ideas for possible projects and activities. Three key initiatives from the Pacific Institute will be released at the White House Water Summit:
Work with the Business Alliance for Water and Climate Change to improve the resilience of the private sector to the greatest risks to water systems from unavoidable climate change;
Conduct a comprehensive assessment, which will be made publicly available, of the impacts of California's severe drought on the economy and the environment; and
Expand the efforts of the CEO Water Mandate — a corporate water-stewardship initiative administered in partnership with the UN Global Compact — to tackle water challenges facing industrial and agricultural businesses. 
Promoting Water Access, Sanitation, and Hygiene 
The Pacific Institute, as the Secretariat of the CEO Water Mandate, is collaborating with partners on an initiative to
increase private sector engagement in respecting and promoting the human rights to water access, sanitation, and hygiene. 
The CEO Water Mandate is a key partner in this project, the WASH4Work Initiative, 

which mobilizes businesses to address WASH challenges in the workplace, in communities where workers live, and across supply chains. The Initiative was formed
 as a direct response to the UN Deputy Secretary-General Jan Eliasson's

"Call to Action on Sanitation

". 
Managing Drought: Learning from Australia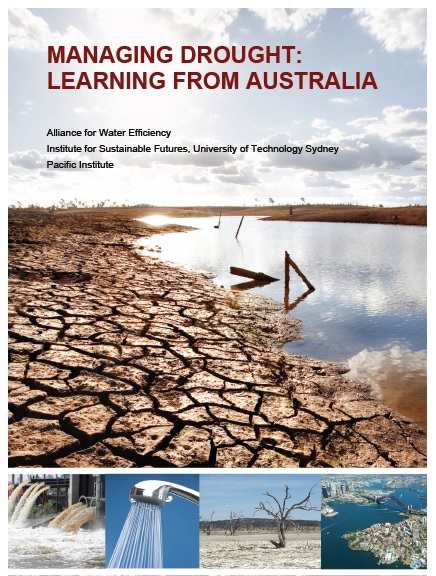 A new report released last month shows that strategies developed and mistakes made during Australia's decade-long millennium drought provide a powerful resource for California as the state enters its fifth year of severe drought

. 

"California has made significant progress in advancing water conservation and efficiency to cope with the drought," said report author Heather Cooley, "but this report shows that more can be done."

 

Drought-coping strategies implemented in Australia include:
Investing in water conservation and efficiency;

Encouraging broad community involvement across sectors — households, business, industry and government — which fosters a sense of fairness and collaboration in saving water; and

Engaging in clear, credible communication about the drought situation and response in order to maximize public participation and support.

 
Another drought-coping strategy not implemented in Australia that could help with California's drought is the creation of 
innovative water-pricing mechanisms, which could encourage water savings across the state.
To download the full report, click on the link at the bottom of
this page
.
Update on the California Drought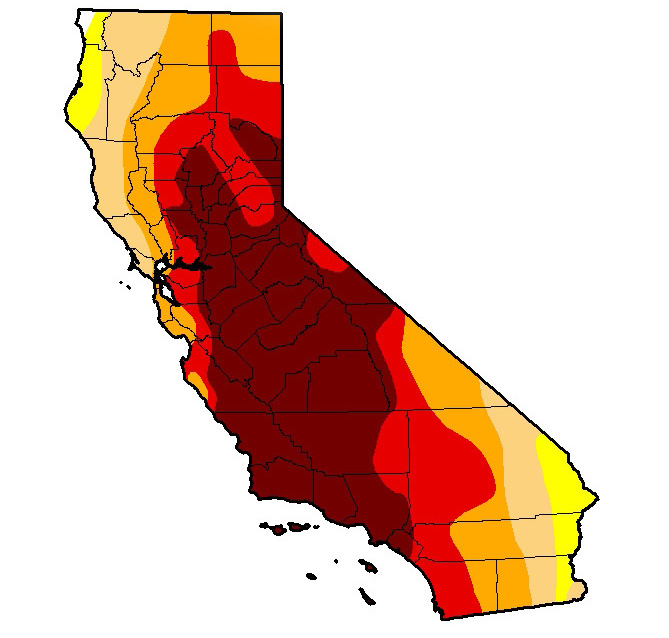 The Pacific Institute Drought Response Team continues to provide biweekly updates on the California drought. 
To learn more, visit 
www.californiadrought.org.
Senator Feinstein has called for increased water pumping from the Sacramento San-Joaquin Delta to transport water from recent storms to drought-stricken farms and cities;
 the Chinook salmon autumn run in the Klamath River is the second lowest predicted since 1996; a 
recent snow survey showed statewide snowpack is at 83% of the March 1 average; 
and more. 
Read the latest drought update here.  
Update from Circle of Blue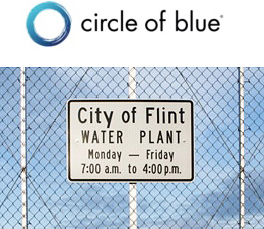 This week,
Circle of Blue
launches a new website, with fresh topic areas and in-depth dashboards that allow users to explore complex and evolving stories like
California's historic drought
and the
Flint water crisis
, as well as read pivotal
global choke point
coverage from China, India, South Africa, and the U.S. 

The new website features The Stream, a daily news briefing; the Federal WaterTap, weekly context and coverage of policy; WaterNews, weekly highlights from Circle of Blue's latest reporting; and WaterDash, a live stream of global water news.
For more than a decade, Circle of Blue has produced leading reportage at the nexus of water, food, and energy around the world. Circle of Blue is an affiliate of the Pacific Institute.
Science and technology are fundamental pieces, but policy change may be the hardest fix of all.
| | |
| --- | --- |
| | |
| | The Salton Sea |
Tomorrow, World Water Day, Corporate Sustainability Program Director and Head of the CEO Water Mandate Jason Morrison will speak at the launch event for the initiative "Better Water, Better Jobs", hosted by the Permanent Mission of Sweden in New York City.
Pacific Institute Experts' Outreach
News and Op-Eds 
The Pacific Institute helps shape critical debates on water use and management through articles, stories and op-eds at some of the top media outlets in the world. Here is a sample of recent media coverage and op-eds:
*
Bloomberg
 California's Four-Year Drought Cost $2 Billion on Power Bills
*
Los Angeles Times
 Reservoirs Are Getting a Big Boost from 'Miracle March' — But the Drought Isn't Over Yet 
*KQED Catching Storm Runoff Could Ease Droughts, But It's No Quick Fix